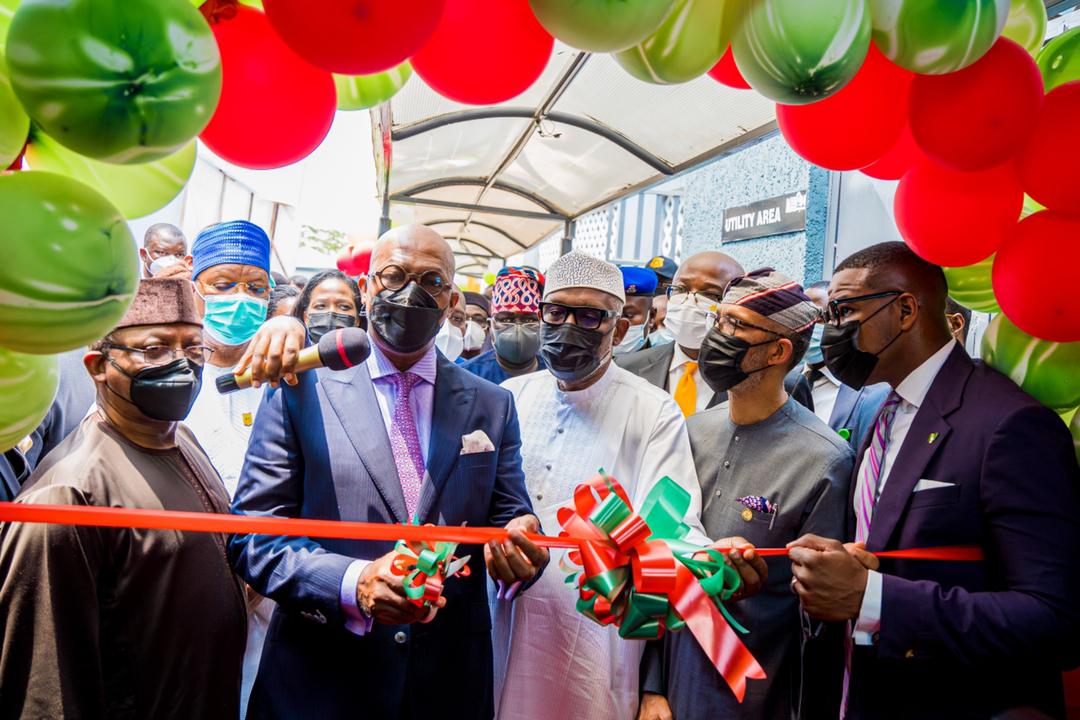 By Adejoke Monsurat
Governor Dapo Abiodun has commissioned an Information Communication Technology (ICT) Centre, at the State Institute of Technology, Igbesa.
The building and the facilities were donated by the Joint Admissions and Matriculation Board (JAMB).
Abiodun was represented by the State Commissioner for Education, Science and Technology, Prof. Abayomi Arigbabu.
"This is a worthwhile project and I am impressed by the demonstration of good managerial skills and benevolence towards one of our institutions in the State.
"I, therefore, appreciate JAMB and the Registrar, Prof. Ishaq Oloyede, for deeming it fit in rewarding such outstanding performance", Abiodun said.
JAMB Registrar, Prof. Oloyede said the institution has shown qualities that made it win the National Tertiary Admissions Performance Merit Award.
Oloyede, while appreciating Governor Abiodun led-administration for its great investment in the education sector said a delegation would be sent from JAMB for approval of the ICT centre.
Rector of Ogun State Institute of Technology, Igbesa, Dr (Mrs.) Akinkurolere, revealed that the ICT building was the accompanying prize for winning the National Tertiary Admissions Performance Merit Award 2019.
The Institute emerged the Most Compliant Institution in the 2019 JAMB Admission Guidelines.
Akinkurolere stressed that the project would contribute positively to achieve an efficient and effective Information Technology-driven economy for sustainable development.
The ICT building can sit 500 people.
Load more