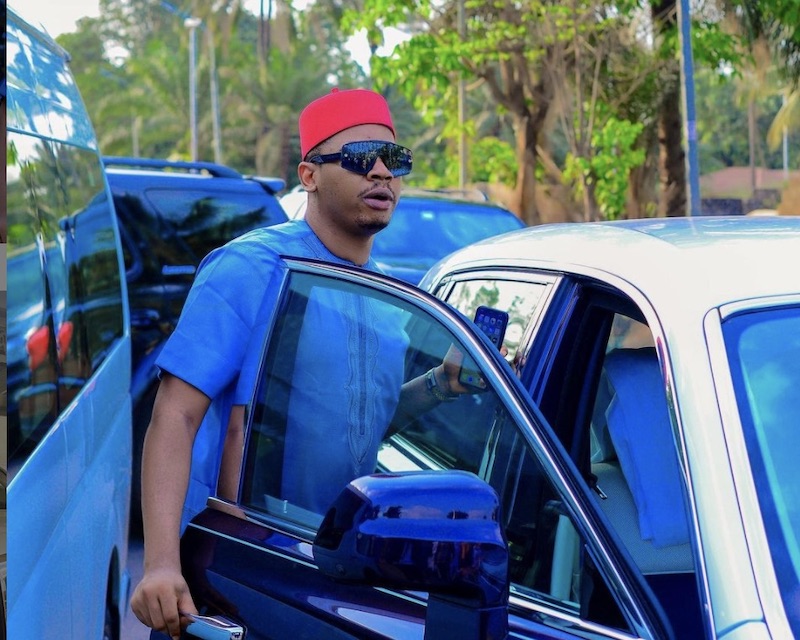 Man-like-Chico Madubuko, the billionaire who stunned Nigerians two weeks ago when he sprayed dollar notes on Obi Cubana, is in the news again.
In a post on his Instagram account, Madubuko showcased a new Mercedes Benz G-Wagon that he just bought for his mother, Chinelo, based in Port Harcourt.
The car was bought from luxury car retailers, Calli Dreams Motors, which also disclosed on Instagram in a separate post that the car had been shipped to Port Harcourt.
"2021 Brand New AMG G63 Sold and delivered to Port Harcourt', Calli Dreams wrote.
Madubuko is in the news because just last week, he bought another Luxury car, a Lamborghini Urus, the 2021 edition, for himself.
Both cars do not come cheap, even as he said the G-Wagon was to appreciate his mom, for 'everything'.
The Lamborghini sells for N190million minus import duty, while the G63 starts from a basic price of N74.3 million.
It means that Madubuko had spent close to N300million in two weeks on two cars.
Calli Dreams Motors is happy about its client for spending so much to acquire the cars from its garage.
"On this note, I want to give a Special S/O to my wonderful client @man_like_chico who not only decided to spoil himself with a Lamborghini Urus, but also got mama this Brand new 2021 G63 🙌🏽🎉
"Thank you for trusting CalliDreams Motors, cheers to more Keys", it said on Instagram last night.
Critics abound in the social media.
Madubuko has good words for those who support his gesture to his mom, as he flew to Greece.
"Just here reading comments like.. To all those that wished mama well, good things shall never depart from your home", he wrote on Friday.
Man-like-Chico is the CEO of his father's company De Chico Group of companies, specialising in building materials.
His father stepped aside a few years ago, to allow him to manage it.
Load more