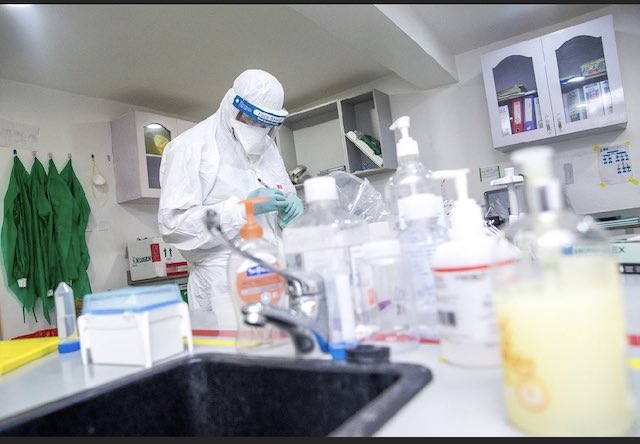 Eight COVID-19 related deaths were reported by the NCDC in four Nigerian states on Saturday, taking the cumulative death toll to 2149.
Daily cases also shot up to 590, from 558.
Niger accounted for three of the fatalities.
This took the death toll in the central Nigerian state to 20.
Akwa Ibom reported two deaths, to have a cumulative tally of 26 deaths.
Ogun had two fatalities, raising its death toll to 57, while Oyo also logged one death.
The western Nigerian state now has 132 deaths from COVID-19.
NCDC announced the deaths, as daily cases almost reached the 600 mark.
Lagos reported 308 cases, an improvement over Thursday's 376 cases
Akwa Ibom turned in 54 cases, next to Lagos.
Niger's 23 cases covered 28 July and 29 July.
Also Delta's nine cases were for Cases reported for 10 July, 11 July 13 July and 29 July.
Here is a breakdwon of the new cases:
;
Lagos-308
Akwa Ibom-54
Katsina-40
Oyo-39
Rivers-26
Niger-23
Gombe-19
Ogun-16
Ekiti-15
FCT-10
Nasarawa-10
Delta-9
Bayelsa-5
Plateau-5
Imo-4
Ebonyi-3
Jigawa-3
Kano-1
173,411 confirmed
164,978 discharged
2,149 deaths
Load more