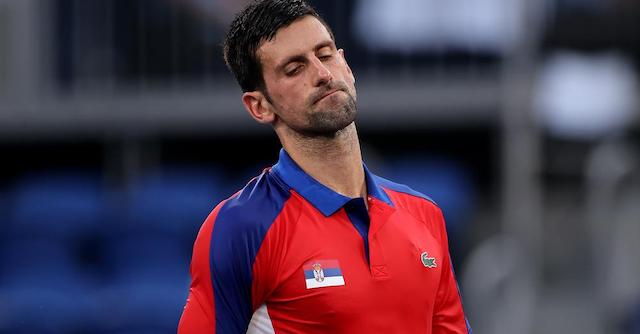 By Abankula
Novak Djokovic may leave Tokyo Olympics empty handed, unable to win the gold or the bronze medal.
After losing the semi-final clash to Germany's Alexander Zverev, Djokovic on Saturday also fell to Spaniard Pablo Carrena Busta in the bronze medal match.
He lost 6-4 6-7 (6-8) 6-3 to Busta.
In the course of the match, Djokovic allowed his emotions to boil over as he first of all threw his racquet to the stands.
In another moment of frustration, he also smashed the racquet near the umpire.
This was the first time Djokovic lost lost back-to-back singles matches since 2019 when he was beaten by Dominic Thiem and Roger Federer at the ATP Finals.
Djokovic's medal hope now lies in another bronze medal match in the mixed doubles against Australia's John Peers and Ashleigh Barty.
Djokovic's Serbia partner is Nina Stojanović.
Load more