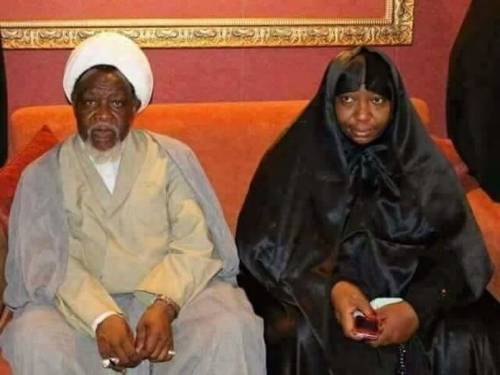 By Muhaimin Olowoporoku
Sheikh Ibrahim El-Zakzaky and his wife Zeenat are planning to travel abroad for medical check-up after their long stay in prison.
The couple plans the foreign trip after they were discharged and acquitted by a Kaduna High Court of charges of culpable homicide while the state government has pressed new charges against them.
Reportedly, the health status of El-Zakzaky and his wife has deteriorated as a result of their long stay in prison which is why they want to travel abroad.
Abdullahi Mohammed, spokesperson for the Islamic Movement of Nigeria (IMN) said that the couple are still in Nigeria dispelling rumors that they have already traveled abroad.
"Sheikh and his wife are still around, they have not traveled. I will update you if there is any development," he said.
Another source close to the cleric told Punch that "He will travel soon. He and his wife need to see their doctors. They have to be attended to soon."
Load more