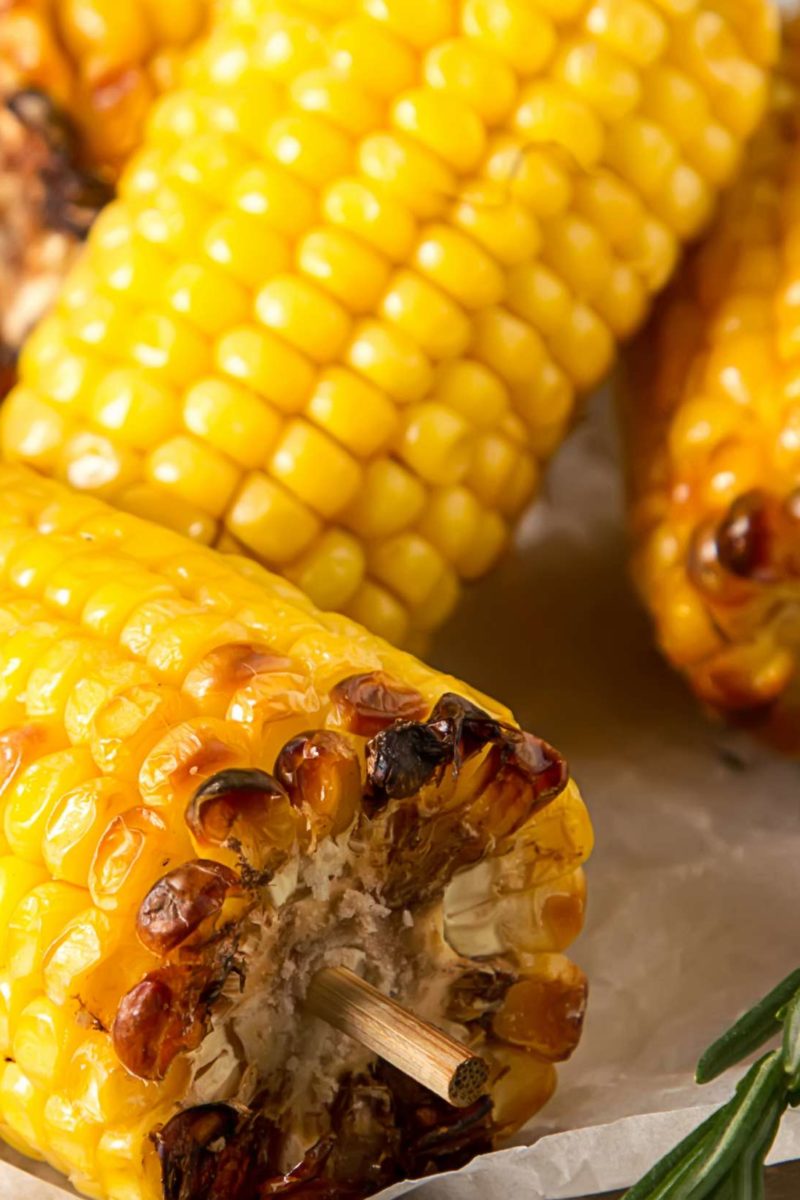 The prices of corn, one of the food loved by the common man, are shooting up.
Some corn sellers in Badagry on Sunday decried the high price of buying corn from the market before selling it at retail prices to residents.
They told newsmen that the cost of producing roasted corn this season had driven many potential customers away from buying it.
Mrs. Kehinde Ishola, a roasted corn seller at Topo Garage, Badagry, said that she was still selling corn because she had no alternative.
Ishola said that she used to buy her product at the Ikoga market where farmers from Ado-Odo and other Ogun state communities normally brought corn for them to sell.
"About two months ago when corn season began, the farmers used to sell 50 pieces of corn for N3,500 as compared to N2,500 and N2, 000 they sold the product in 2020.
"The farmers blamed the high cost of transportation, insecurity among other things as the reason why the price of the product had increased.
"Two weeks later, they reduced the price to N3, 000 per 50 pieces, at present we are buying corn in the market at N2, 500," she said.
Ishola said that she normally sold fresh corn, adding that the one that farmers from Ibadan used to bring down would no longer be fresh having spent a day inside the lorry.
"Farmers from Ibadan used to bring their own corn to Ojo market but it will no longer be fresh because they will have spent days with them.
"Our customers know the difference between fresh one and the one harvested two days ago," she said.
Miss Seweka Avoseh, a corn seller at Ajara-Topa, Badagry, said that they used to sell corn between N150 and N100 when the season started.
"People are not patronizing us well because of the high price but we always tell them that we bought at a high price in the market.
"Some of our customers used to buy the corn that had not been roasted because they wanted to mix it with beans.
"Presently we are selling corn for N100 per one now but the small ones are sold two for N150. No N50 corn again in Badagry.
"There are many occasions that I don't make any profit after calculating what I took to the market and what I made from the sales at the end of the day.
"We don't have any other business that is why we are still in the business; selling corn in this season is so frustrating.
"You spent much on transport, charcoal, and sat all day in the sun and at the end of the day no profit," she lamented.
Mrs. Sessi Sewedo, a corn seller in Seme border post said the cost of bringing the product from Ajara's new market in Badagry where she was used to buying also affected the price.
"After one buys corn at a high price in the market, one will still settle different Police checkpoints along Badagry-Seme expressway before getting to your destination.
"But we thank God people are still buying corn from me because I sell fresh one," she said.
Load more