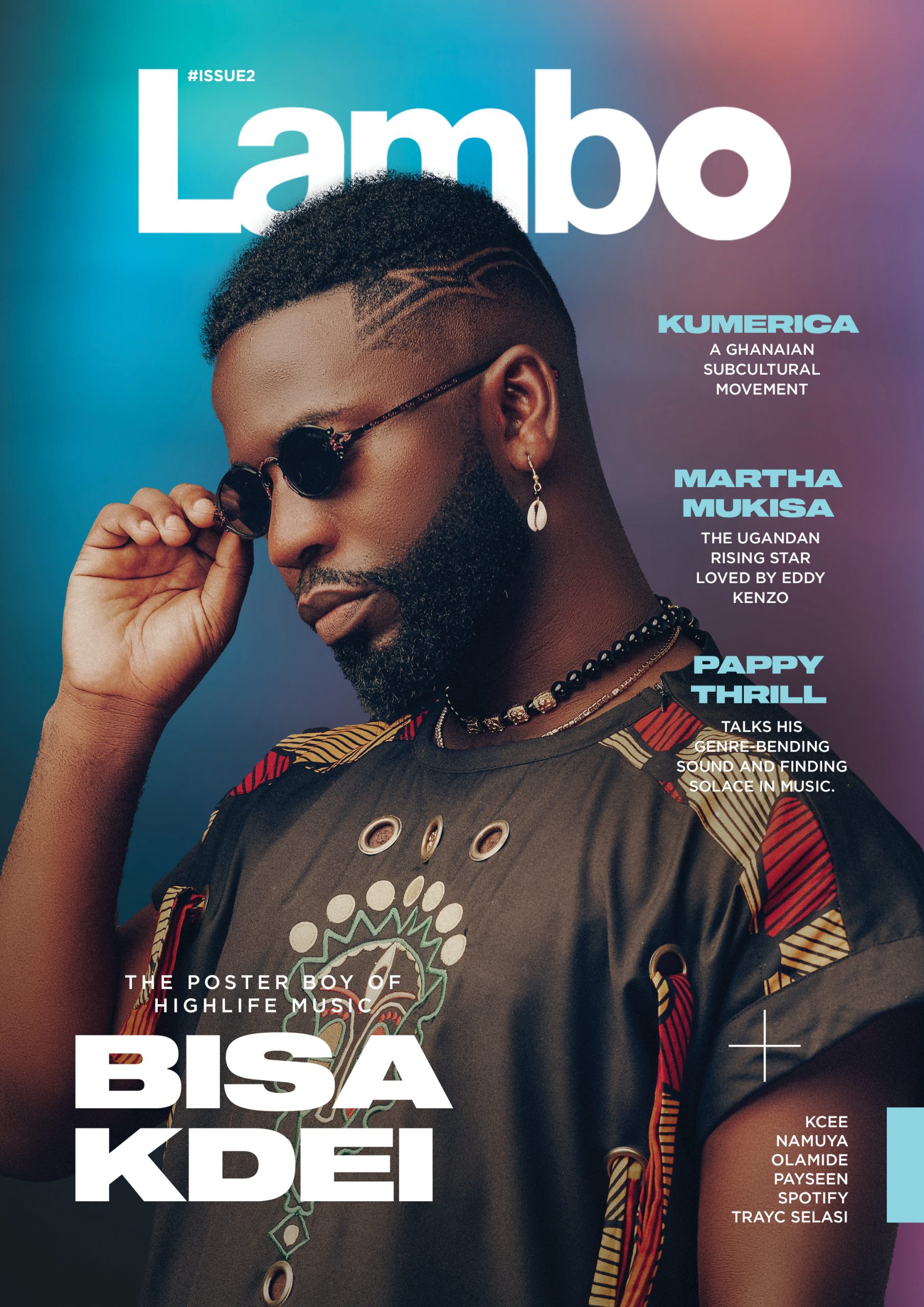 By Taiwo Okanlawon
Ghanaian Highlife singer Ronald Kwaku Dei Appiah popularly known as Bisa Kdei is the cover for the Summer 2021 issue of Lambo Xtra Magazine.
Bisa Kdei speaks on his rise, how highlife changed him, and also life as a music producer.
"I actually started off as a rapper listening to rap music at the same time, but highlife music changed me along the line," he says.
"I don't write, sometimes I record my thoughts on phone or just go straight to the studio to record if there's a beat, or I have to produce one and put a voice on it."
Kdei is also planning to celebrate 10 years in the game with his 4th album, which will be released in 2022.
The issue also features an article about the career success of Uganda Martha Mukisa. She talks about her motivation and where she draws her inspiration from.
It also covers a Ghanaian subcultural movement – Kumerica.
Other artists featured are Olamide, Kcee, Pappy Thrill, KCee, Payseen, Namuya, and Trayc Selasi*.
Lambo Xtra also known as the loudest voice in Afropop is popular Lagos-based entertainment news, music, and the latest in pop culture.
CREDITS:
Editor in Chief: Soltesh Iyere
Contributors: Victoria Zeni and Ifeoma Iheagwara
Creative Director: John Etokhana (For theMedia 360 Company Ltd.)
Sales & Marketing Director: Sarah O.
Find the complete interview on LamboXtra.com.
Load more