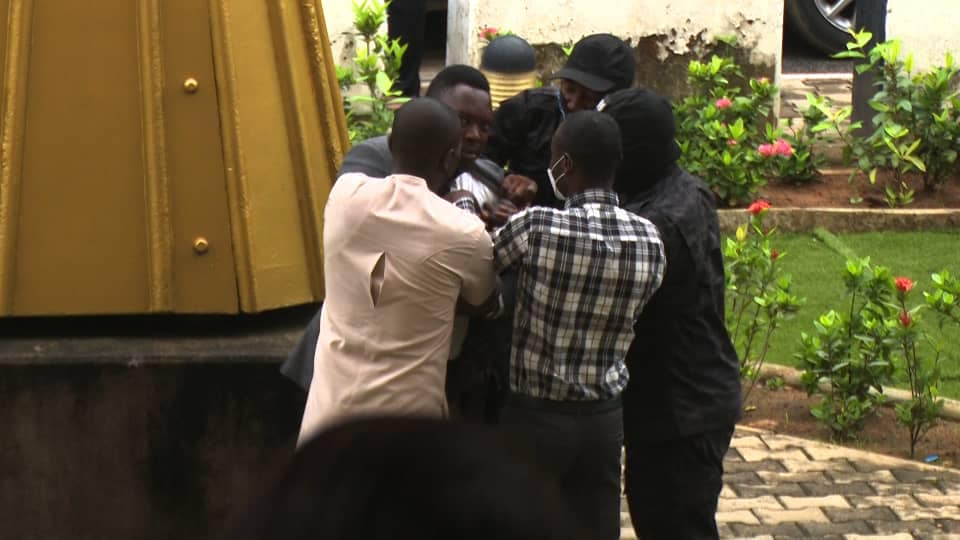 The operatives of the Department of State Services (DSS), on Monday, attacked Vanguard Photojournalist, Mr. Gbenga Olamikan, at the Federal High Court, Abuja.
Mr. Gbenga Olamikan was attacked for taking the photos of the detained associates of Sunday Igboho, who were brought to court in compliance with the judge's order.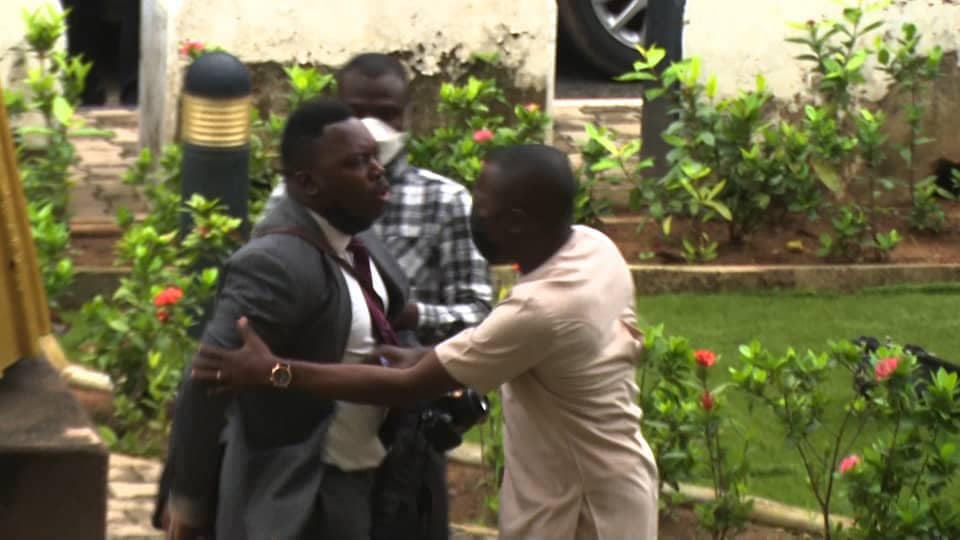 An officer on mufti aggressively approached the Vanguard photographer and was later joined by DSS officials.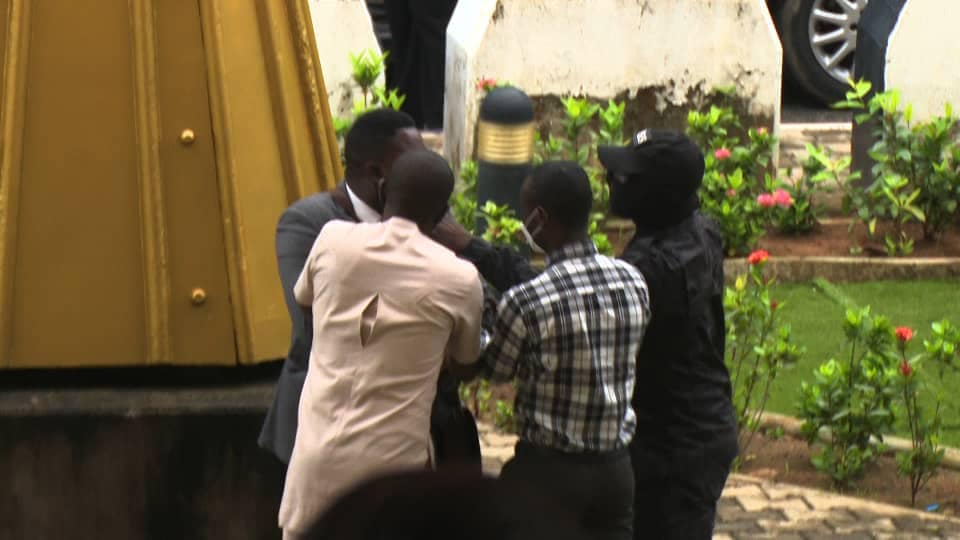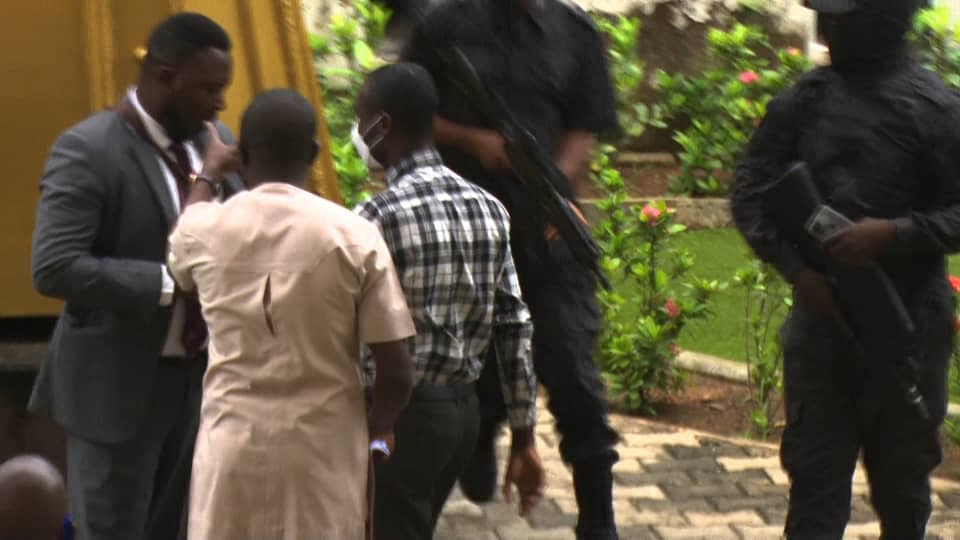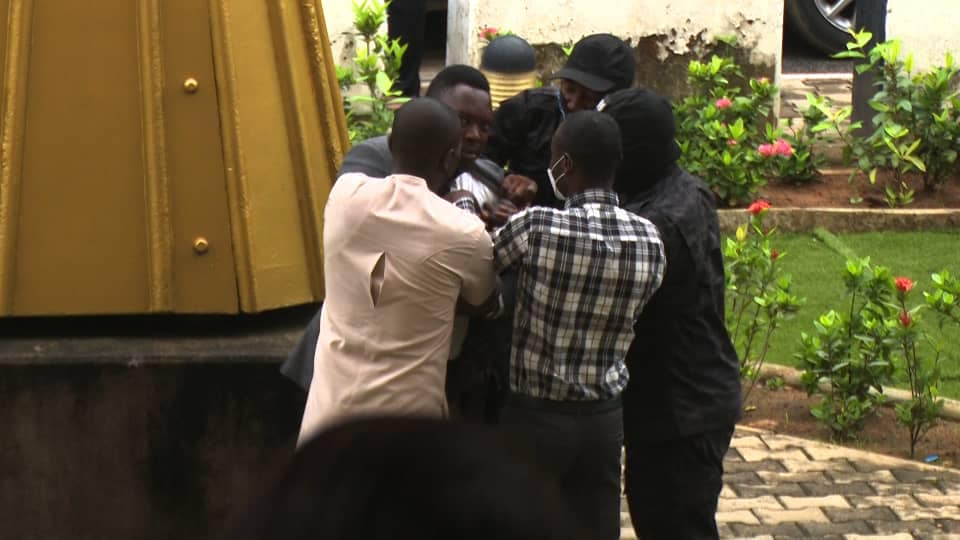 The DSS operatives seized Olamikan's phone and held it for over 40 minutes.
The phone was released after the intervention of Olamikan's colleagues.
The operatives of the DSS also prevented newsmen from taking photographs and videos of the detainees.
The DSS operatives also barricaded the Federal High Courtroom entrance and harassed journalists during court proceedings.
Please watch how DSS operatives attacked Vanguard Photojournalist, Mr. Gbenga Olamikan, below:
Load more