Okafor Ofiebor/Port Harcourt
Concern is mounting in Port Harcourt, the Rivers capital and environs over missing ladies, aged 17-21.
Are they being captured by criminals who butcher captives for body parts or ransom takers?
No one has the answer.
At the moment, two ladies are missing, amidst the re-appearance of another lady, Divine Hanachor, who vanished for six days in July.
Among the missing now is teenager Miss Lala Onwukwe.
A friend of the family wrote on Facebook:
"Help find Missing Person. It's more than one week now.
"Her name is Lala. She's 17.She is my friend, Nancy Nnenna Onwukwe's daughter. She has been missing since last week Friday, 30 July.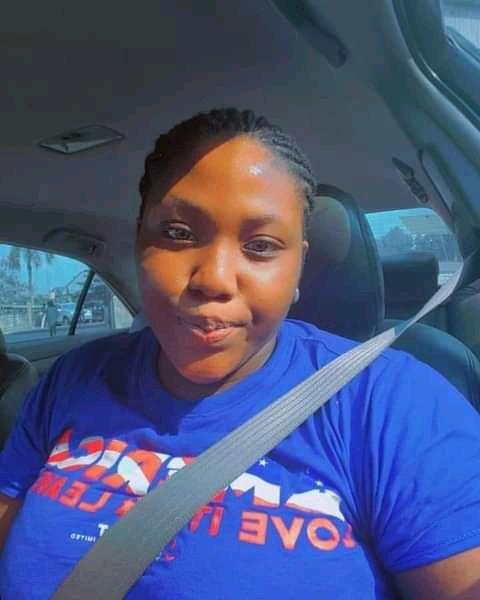 "She attends De- Harry International School, Odili Road, Port Harcourt. She was last seen at Odili Road, Port Harcourt, when her Mom dropped her off in school in the morning.
"She is as you see on the photo. No tribal marks. Speaks English language fluently. Average height.
"Anyone with any useful information that can help in finding her should kindly contact the mother on 08141204644.
"May God bless you as you do so. We also need your prayers. Thank "you.
Also the family and friends of 21 year-old Miss Amadi Victory have also announced her disappearance on social media platforms.
They are seeking help from anyone who can find her:
The poster simply said " Victory, a 21-year-old girl from Choba community in Obio-Akpor Local Government Area of Rivers State has been declared missing.
"Victory was last seen on Thursday 22nd July, 2021. Anybody with useful information of her whereabout should please contact: 08033588190 or the nearest Police station".
P.M.News contacted the families of Lola Onwukwe and Amadi Victory on Sunday, to know whether the ladies have been found.
The answers were all negative.
Family members who responded to our calls said no contact has been made from anywhere.
And no ransom is being demanded.
Our Correspondent who has been following up the trend reports that within the month of July alone, three females between the ages of 17 to 21 years were declared missing by the families.
First to disappear was Miss Divine Hanachor a teenager.
Her disappearance was shared in many Social media platforms.
The announcement said: "She was last seen at home on 19 July 2021, at about 8 a.m when she went to Phone shops in Garrison Phone Village in Port Harcourt to repair her phone.
"She wore a ripped Jeans and Army green shirt with a blue face cap".
However, six days after, Olalekan Ige, editor of Independent Monitor, a Port Harcourt based
announced she had been found.
"To God alone be the glory. Divine Hanachor found her way back home yesterday after being declared missing. For His mercies shall endure. Ever faithful, ever sure".
Amid reports of alleged trafficking in human parts in some parts of Rivers State, especially in Etche Local Government Area, the Nigeria Association of Women Journalists, NAWOJ; Rivers State, enjoined the State Police Command to redouble efforts to bust the traffickers..
Commissioner of Police, Eboka Friday, assured that his Command will leave no stone unturned to bust criminals, in various hideouts in the state.

Load more