Agency Reports
Taliban fighters continued their blitzkrieg campaign on Sunday, seizing Jalalabad, one of Afghanistan's biggest cities.
Kabul now remains the biggest prize waiting to be taken by the Islamists, ousted in 2001 by the Americans.
Afghan officials said Jalalabad governor has surrendered to Taliban, as insurgent fighters reach outskirts of Kabul and western nations race to evacuate.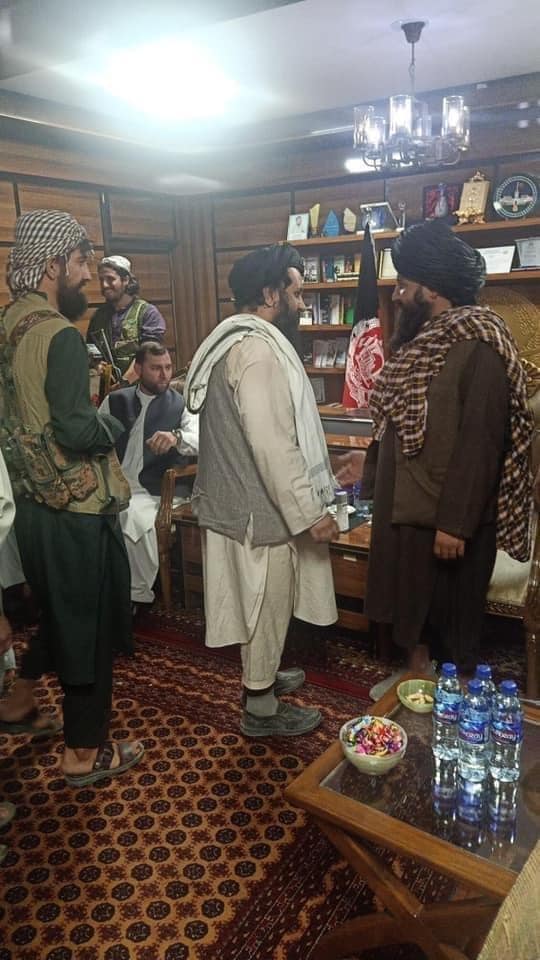 An Afghan lawmaker and the Taliban confirmed the capture of the city, cutting off Kabul to the east.
The militants posted photos online early Sunday showing them in the governor's office in Jalalabad, the capital of Nangarhar province.
Abrarullah Murad, a lawmaker from the province told The Associated Press that the insurgents seized Jalalabad after elders negotiated the fall of the government there.
The hardline militants have swept through the country in recent weeks as US-led forces withdrew.
The Taliban campaign accelerated to lightning speed in the last week, shocking Western countries, and the Afghan military's defenses appeared to collapse.
Several countries joined the US in calling back their representatives in the state.
US President Joe Biden on Saturday authorized the deployment of 5,000 troops to help evacuate citizens and ensure an "orderly and safe" drawdown of personnel.

Load more