The African Film Academy (AFA) has held another brunch dialogue where Nollywood executives discussed on how movie makers can increase the revenue they make from their productions.
The event was held recently at the Raddison Blu Hotel, Ikeja.
Moses Babatope, Co-Founder/MD FilmOne entertainment and Obi Asika, founder Iba Ajie convener, Africa Soft power spoke on the numbers game in the motion pictures industry.
The FilmOne MD spoke on various ways of monetization in the film industry.
According to him, movies turn in revenue based on the amount invested in them basically.
He categorized movies into three, Premium (N50m above), Mid-tier (N15m-N35m), and low-budget movies (N10m below).
Mr. Moses noted how movie monetization works stating that usually it is based on the movie performance at different levels (Cinemas, home entertainment, inflight and festival and special platforms).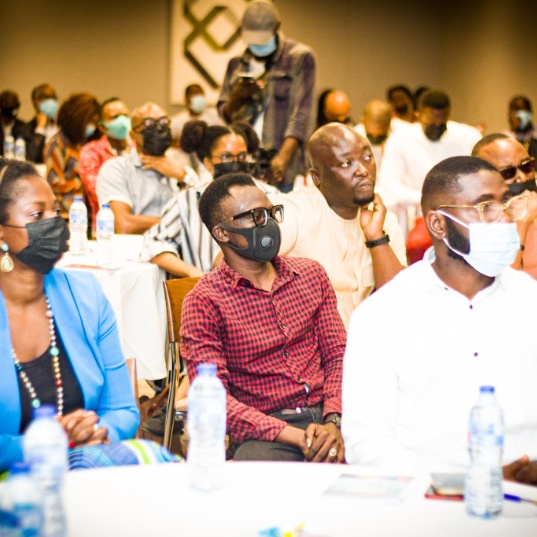 Mr. Moses also shared nuggets to help movie producers derive maximum financial benefits from their movies.
Some points he shared are that not all movies are for cinemas. He explained that Cinemas are a good way to get returns for movies but then it is important to factor other things like trends, audience among others nothing it has continued to get harder for movies to stand out in cinemas now.
The FilmOne MD also spoke on quality of production and proper movie marketing to ensure profit maximization.
He also urged movie producers to begin making movies that won't necessarily debut in cinemas but other platforms like pay-TV (DSTV, Star Times) and digital platforms (Netflix, Amazon etc).
Mr. Moses noted that it is important for moviemakers to use experienced distributors especially when their productions are commercially viable and stated that movie producers should make movies that multiple buyers are going to be interested in to help make more profit in their movies.
Mrs. Peace Anyim, President and founder of the Africa Film Academy who spoke earlier said the bio series was as a result of the fact that many movie producers don't understand how film distribution works locally and internationally.
She noted that it sparked the conversation on what the expectations are and if distributors really extort producers or filmmakers expect too much.