Novak Djokovic is still on course for a calendar-year Grand Slam, after beating German Alexander Zverev in five sets 4-6 6-2 6-4 4-6 6-2 in the second U.S. Open semifinals on Friday night.
Apart from having in his sight the historic calendar slam record, the Serb World Number one now ties Roger Federer for 31 Grand Slam finals.
He also avenged his semi-final Tokyo Olympic loss to Zverev.
Djokovic will meet another familiar foe, Daniil Medvedev in the U.S. Open final on Sunday.
He beat Medvedev for the U.S. title in 2019. In 2020, he was disqualified for hitting a lines woman with a ball.
Victory against Medvedev will earn him men's record 21 Grand Slam titles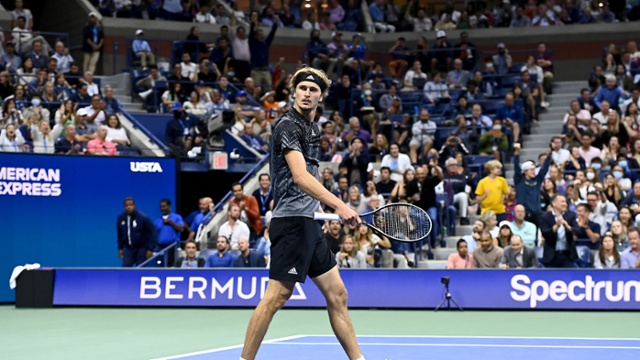 But on court after out-duelling Zverev in the see-saw match, he sent an ominous warning to Medvedev:
""I'm going to put my heart and my soul and my body and my head into that one. I'm going to treat the next match like it is the last match of my career," he said.
He also thanked the fans at Arthur Ashe Stadium, among whom was Rod Laver, the man whose record 52 years ago, he hoped to tie on Sunday.
"I'd like to say thank you because the atmosphere was amazing. The best atmosphere of the tournament so far. Incredible.
"These are the moments we live for, these are the kind of unique opportunities that we dream of".
After a ding dong in the first four sets, Djokovic returned to his rock-solid best in the fifth.
The Serb did not miss a ball in the final game, as he broke Zverev thrice, dragging him through more punishing rallies.
With help from Zverev's erratic play, Djokovic had raced to a 5-0 lead in the final set.
Zverev rallied to make the scoreline 2-5, but there was no stopping of Djokovic for the final.
The two men share a warm embrace and some words at the net after Djokovic's third break of the final set seals the deal.