Gorgeous photos of Nollywood star, Stan Nze's wedding with actress Blessing Obasi have emerged on social media.
The couple displayed photos of their wedding on their Instagram pages on Sunday.
In one of the photos, Nze wrote: "Cheers to forever."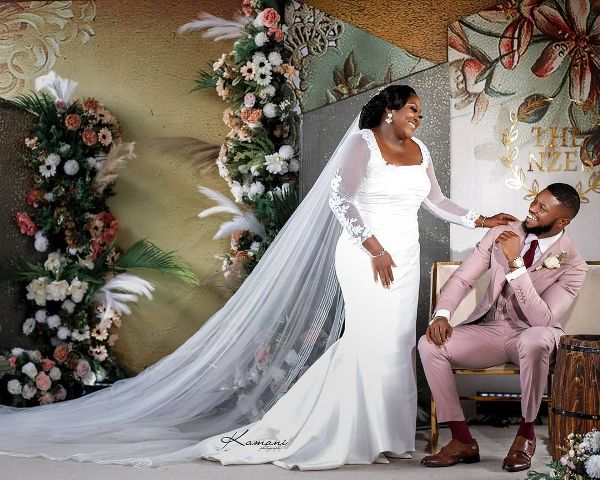 In another photo, Obasi wrote: "Asked heaven for a gift and they sent me you," while in another, she wrote: "One day gone, forever to go."
The couple have been dating for a long time before eventually tying the knot.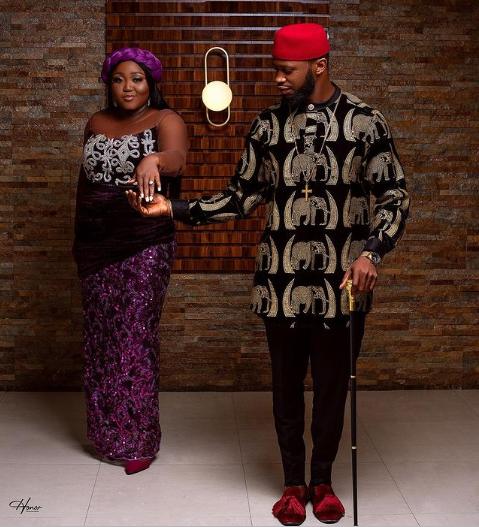 The wedding was held on Saturday in Lagos as family members and friends showed up to felicitate with the newest wed.
The traditional marriage was held in Abia State last week before attention shifted to Lagos for the grand wedding ceremony.
Stan Nze, whose full name is Stanley Ebuka Nzediegwu was  born on May 15, 1989 in Lagos, Nigeria.
He is the first of five children. His father, Sabastine, is a businessman, and his mother, Chika, a fashion designer.
Stan studied computer science at the Nnamdi Azikiwe university, Awka, where he received a bachelor's degree.
After university, Stan went on to get training for acting at the Stella Damasus Arts Foundation.
He started his acting career in 2009 with a minor role in a television series, Private Sector which was followed by guest appearances in some other TV series.
Stan got his first major role in 2013 – A bipolar serial killer in the movie, Murder At Prime Suites (MAPS).
However, Nze is best known for his portrayal of one of Nollywood's most iconic characters, Ahanna in the 2020 Remake of Amaka Igwe's classic, Rattlesnake.
In 2016 Stan got his first major nominations as a leading actor in a movie for his role David Nyama in the Judith Audu produced movie, Just Not Married – which screened at the Toronto International Film Festival that same year.

Load more