Pastor William Kumuyi founder of the Deeper Life Church is now in Abuja for a 10-day crusade tagged Divine Solution.
But the arrival of the 75 year-old cleric in the Nigerian capital has been triggering various remarks as it is being compared to that of a rock star.
Kumuyi and his wife arrived Abuja in a private jet and waiting right at the tarmac was a white stretch limousine, that took the couple into town.
But no so fast.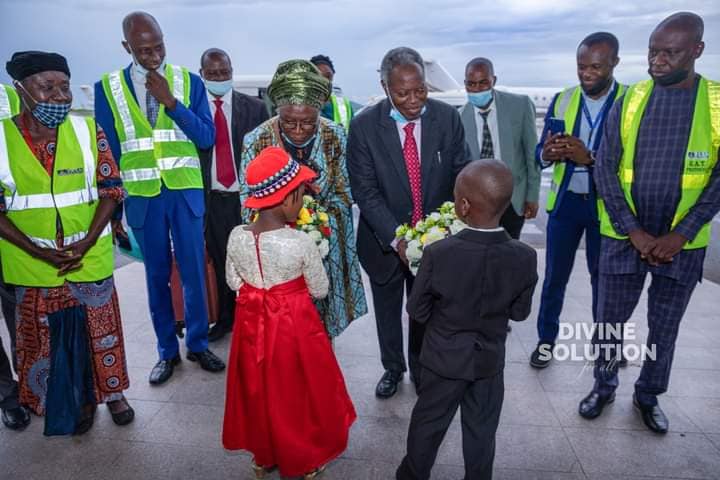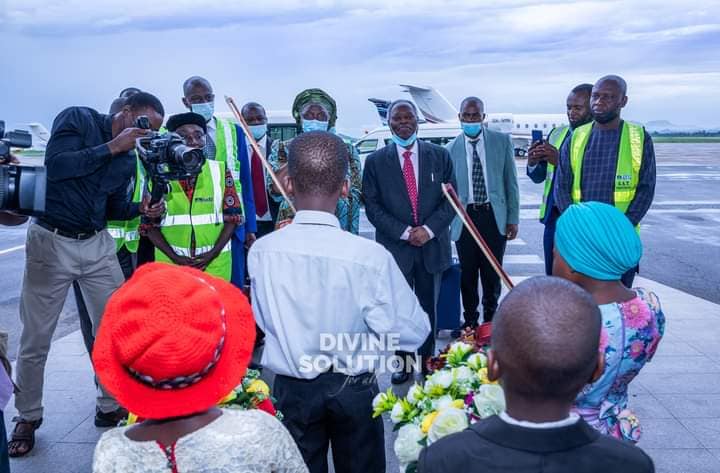 There was an airport reception, beginning from flower bearing boy and girl. They were waiting right at the entrance to the lounge of private plane users.
There were flutists and saxophonists too waiting to entertain the visitors from Lagos.
Some members of the National Youth Service Corps were also there, you wonder why, to give the man of God, an unforgettable reception.
The crusade at the Papal Ground, Kubwa, will begin on 24 September and end 3 October.
Apart from Kumuyi, other officiating ministers are Nathaniel Bassey and Ron Kenoly.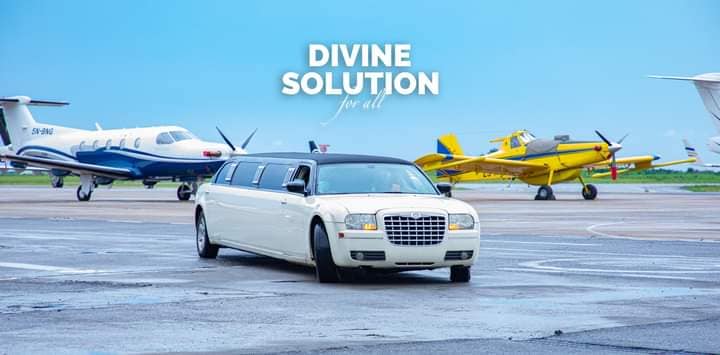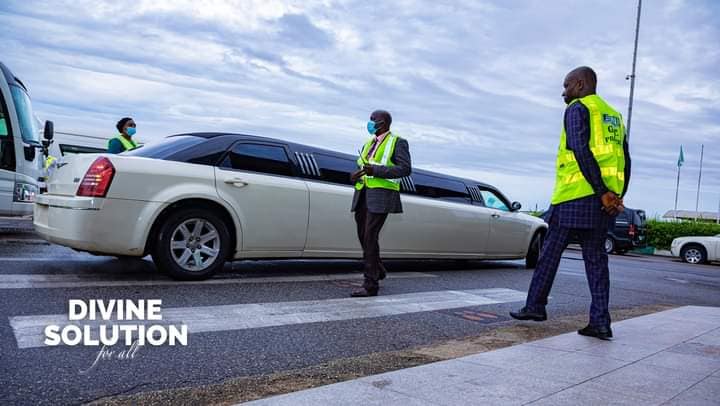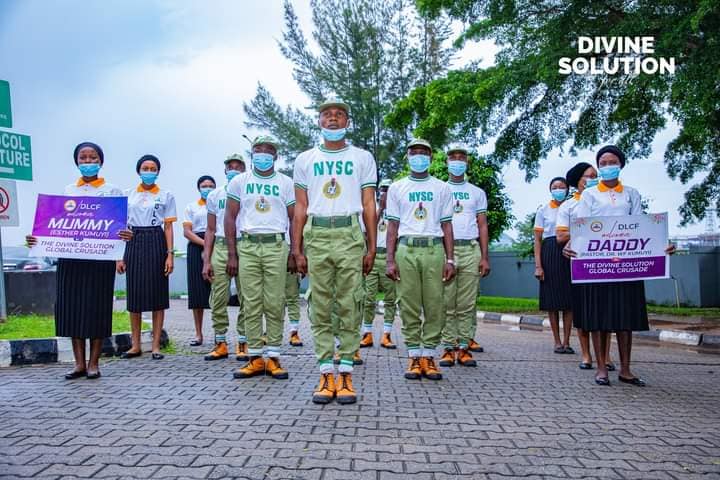 There were some reactions to the limousine:
Read some of the comments:
Ugwu Ifeoma: This is beautiful ❤️❤️❤️❤️see how beautiful the church building is, daddy stepping out of an exotic car, haba!!! After all even the Bible says,if you obey and serve me, you shall spend your days in prosperity and your years in pleasure. We can not be serving God and be looking like beggers, how then do you convince people out there that, serving God pays, or if they seek first the kingdom of God and it's righteousness,every other thing shall be added unto then???
Esther Oine Bright: If it's Bishop David Oyedepo coming out like this u will start hearing He's flying jet, riding luxury car, they will say church is now a business center. Why didn't he trek from the airport since prosperity is a sin? What is the difference between him and Oyedepo? I'm not against him though just saying the truth.


Frank James Abia


Africans & many Nigerians are too backward,mind-set wise, God's choice servants will roll out in grace, they will begin to foolishly criticize, forgetting that the street of Heaven is tarred with gold, and that God is all-round prosperity…Carry on Man of God; we serve a good great God.
Ben Ben
Ras Marley-Mandu doctrines of men are misleading. We should follow Christ's doctrine and way.
All these men that divided Church(the one body of Christ) for their own interests are running it like a business in which the CEO/G.O can create his own standard and all the followers start following his leaving Christ standard.
They condemn something God has not condemned
They bring psychology into spiritual matters and when it doesn't work out they become sheepish and apologize.
We have to be built to be spiritually independent hence these people at the front will deceive us more.
Imagine him using those things he deprived his church members of using.

Temitope Oyetomi
I remember when it was WORLDLINESS to use a Mercedes Benz in the Deeper Christian Life Ministry. Not frog-eye Benz or V-Boot o, regular Benz 200. To use "flashy cars" was worldliness.
But thank God for growth in age and wisdom.
I still don't see a need for the limousine, though.
Load more