Instagram sensation and content creator, Charles Aghogho, popularly known as 'Ironside' has revealed how his life changed since he ventured into digital content creation, saying seeing how much people love and appreciate what he does made the journey more interesting.
Charles Aghogho is the founder and CEO of 'Ironside Escrow Service PTY and Ironside Foundation a non profit. He is also the creative director of P5 Paris clothing and accessories line.
According to the businessman and philanthropist, emerging as one of the most recognizable content creators and skit makers on social media in less than two years could only mean that he has been doing something right and has come of age.
Charles recalled how hard life was for him growing up and trying to convince many social media followers that he has what it takes to be one of the best, he was quick to point out that taking his craft to the next level didn't come easy but that his story has changed for good, "I hope my narrative will inspire others to go for what they want with passion and always trust the process".
With a flourishing business and social media career that has seen him become one of the most popular skit makers and content creators, Ironside believes that nothing can stop him as long as he is focused and determined.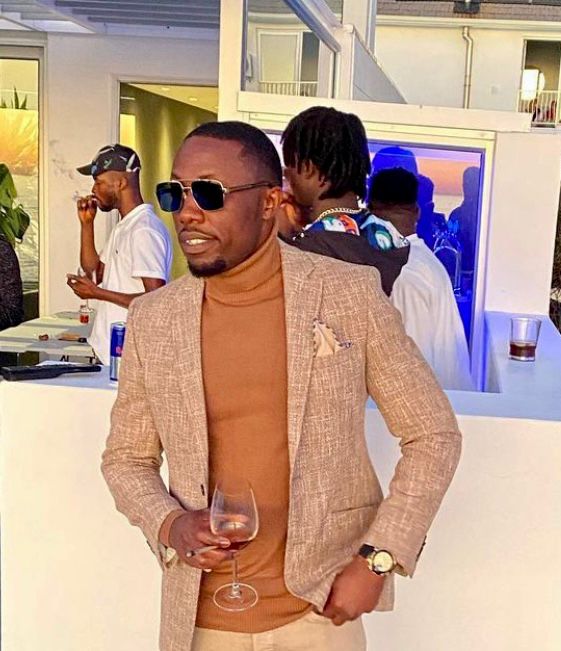 Speaking about his plans for the year, the Delta state-born skit maker raised in Lagos said he wants to keep churning out new content and skits that would shed light on the ills in the society, and also motivate young and upcoming creators.
He added that time has come for social media influencers to begin to use their voice and platform to engender change in the society.
According to Aghogho, being a pubic figure or influencer is not enough, stressing that it has to be geared towards bringing about social change in the lives of the youth and those whose lives need to be touched for the better.
The entertainer who has made several video skits that went viral, to the delight of his fans lists his childhood experiences as one of his sources of inspiration.
"For me, being an influencer has opened my eyes to the bigger picture so I want to use my platform, content and skits to teach people how to make their lives count. It doesn't have to be about making money alone, but social media should be used for noble causes," Aghogho stated.
Load more