Ahead of their heavyweight match on Saturday, Anthony Joshua and Oleksandr Usyk went face to face in an intense stare-down.
The face-off followed the weigh-in and unveiling of musclebound physiques for their world heavyweight title fight.
Joshua weighed a solid 17st 2lbs (240lbs) while Usyk was at his heaviest ever at 15st 11lbs (221lbs).
After the face-off, they each flexed their muscles and paid tribute to each other's physiques.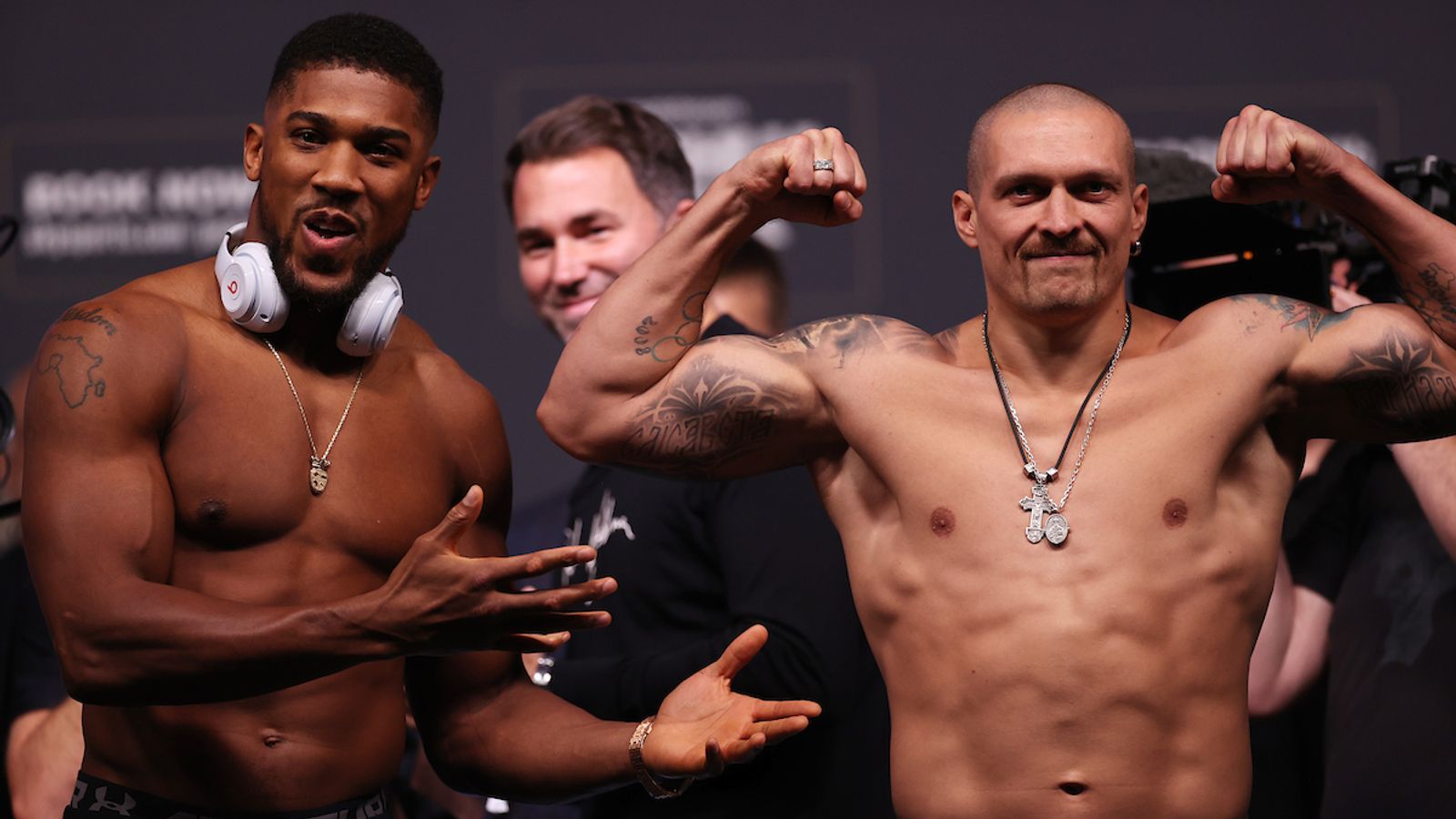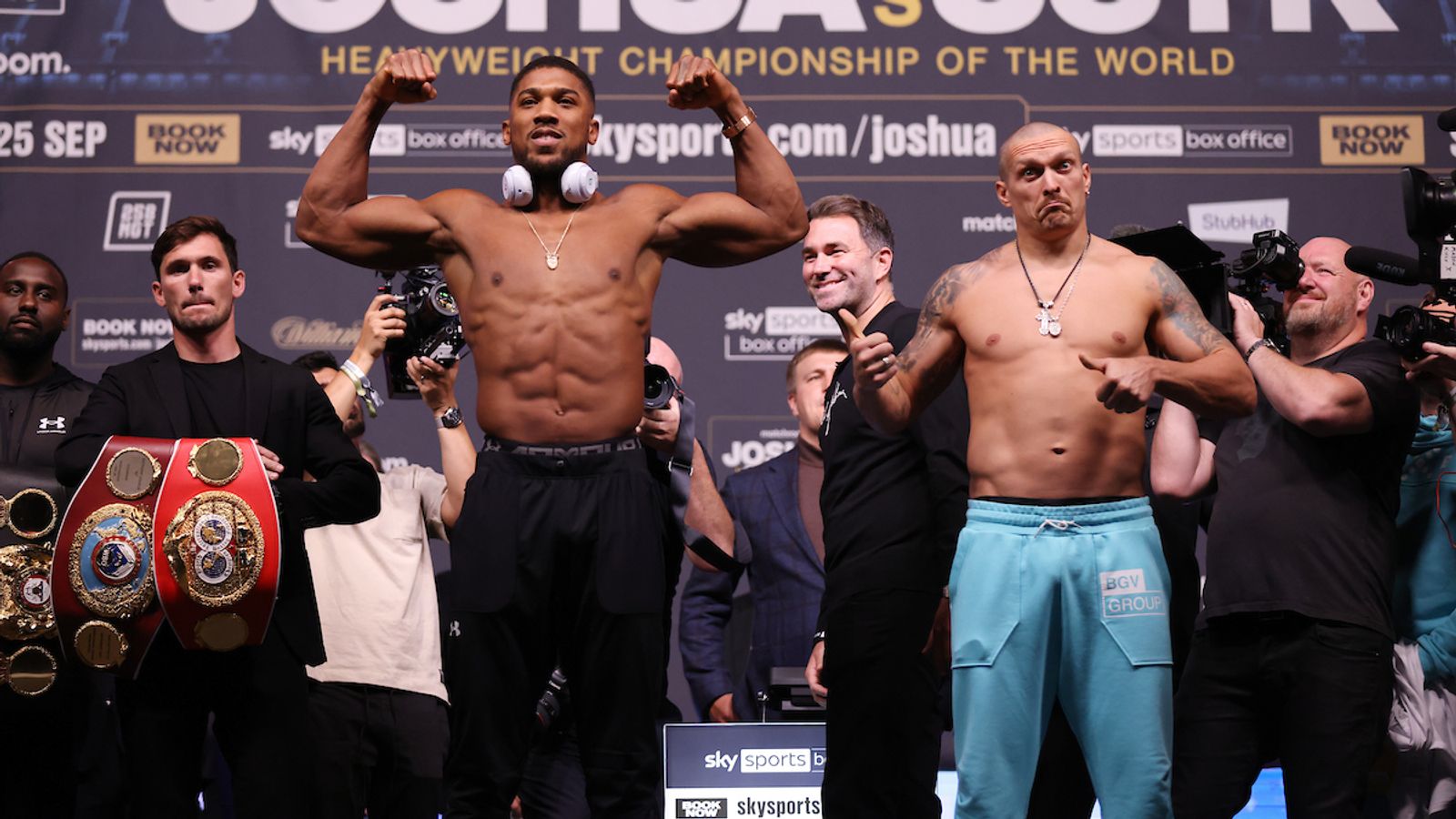 On Thursday, Anthony Joshua expressed confidence during a press conference that he would defeat Usyk on Saturday.
"…I can out-box him, of course, I can. And I can out-strength him.
"You have to have a bit of aggression, boxing skill, head movement. There is not just one factor that determines a fight.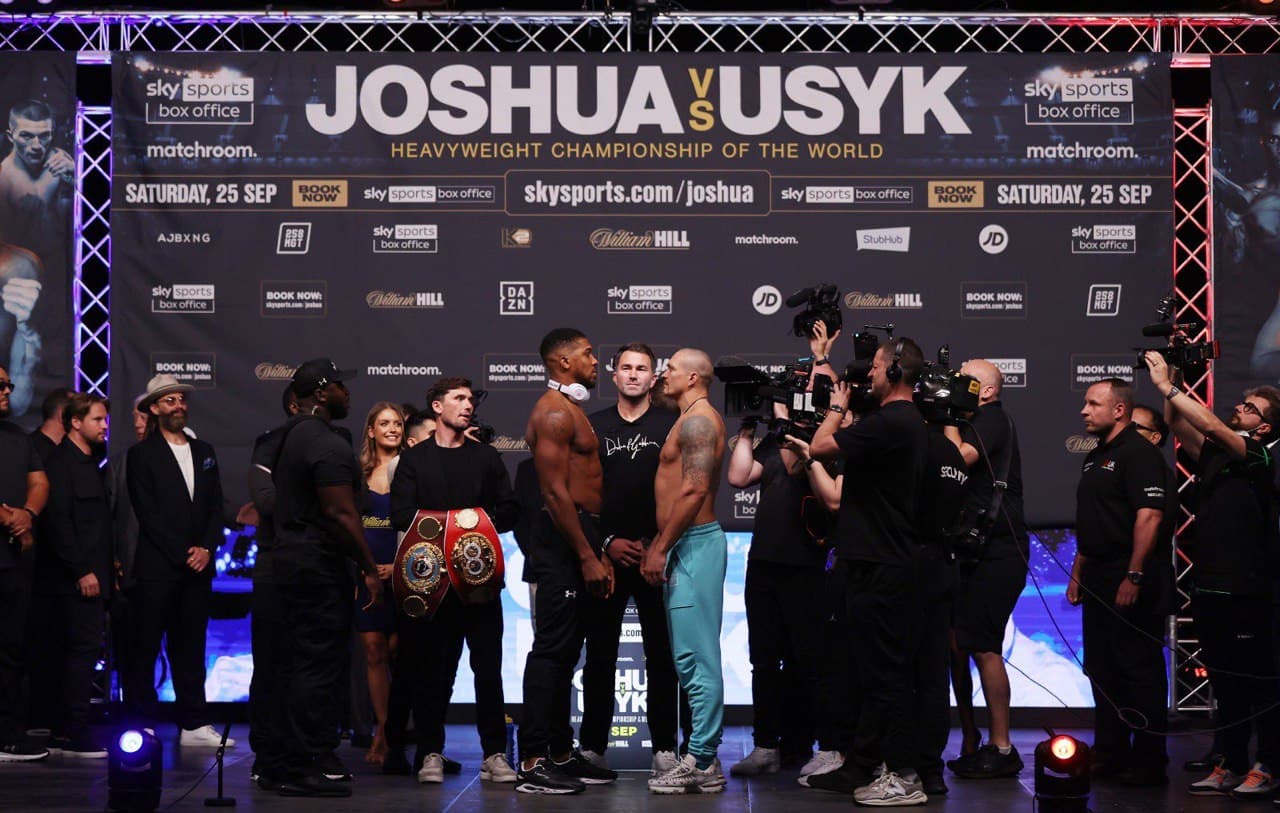 "Obviously we have our go-to – our strength. I will use my strengths," he said.
They fight on Saturday at the Tottenham stadium with undercard action starting by 6 pm and ringwork for the main bout would begin at 10:10 pm.
Load more