The Lagos State Consumer Protection Agency (LASCOPA), has called on residents to avoid plastic bottled drinks that have been exposed to sunlight for a long time.
LASCOPA on Wednesday held a stakeholder's parley with producers, distributors and consumers of plastic bottled drinks on ways to mitigate the health effect of exposed plastic bottle drinks to sunlight on consumers.
The forum held at Alausa, Ikeja, was tagged "Exposure of Plastic Bottle Drinks to Sunlight: Effects on Consumers Health".
Addressing participants, the Board Chairman of LASCOPA, Mrs. Funmi Falana, in her goodwill message said that the parley would afford the participants the opportunity to deliberate and make informed decisions on healthy consumption especially as it concerns bottle drinks.
The General Manager of LASCOPA, Mr Afolabi Solebo, noted that the forum became necessary due to the need to awaken the consciousness of producers of bottle drinks to their responsibilities and good manufacturing practices and also sensitise consumers of the dangers inherent in consistent exposure of plastic and pet bottle drinks to sunlight.
Solebo stated that it is a known fact that plastic bottles, irrespective of the materials used in producing them portend great danger to the environment due to their poor biodegradability issue.
He said: "These plastic bottles are detrimental to health as most plastic items release a tiny amount of chemicals into the beverages or food they contain.
"Therefore, as temperature and time increases, the chemical bonds in the plastic increasingly break down and chemicals are more likely to leach, thereby entering into the body system."
He further stated that the condition of storage and distribution of bottled products as related to temperature, time or duration have an impact on the final quality of products as consumed by consumers hence manufacturers need to comply with Good Manufacturing Practices (GMP) and other relevant laws and regulations governing product manufacturing, storage and distribution.
The General Manager, who allayed the fears of consumers, stating that the amounts of the chemicals are little, also warned that consumers should avoid consuming contents contained in plastic containers left in extreme heat because these doses could add up as a result of the long-term effects of consuming plastic products persistently expose to sunlight.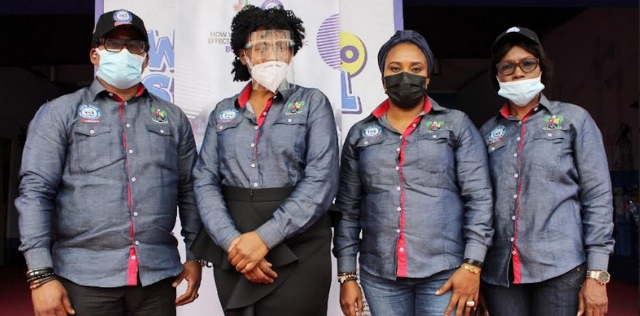 He further reiterated the commitment of Governor Babajide Sanwo-Olu's Administration to consumer protection as enshrined in the T.H.E.M.E.S Agenda, noting that the success of this administration rests squarely on the cooperation of all and sundry.
Nasiru Abdullahi Argungu of the National Agency for Food, Drug Administration and Control (NAFDAC) in a Paper Presentation at the event, noted that there are established facts about the safety of using plastic packaging materials for water and beverages but the safety can only be guaranteed when proper handling and storage under recommended conditions are strictly observed.
He stated that though the handling of water and beverages in Nigeria is a major challenge due to the prevailing hot weather condition, consumers are strongly advised to store bottled water (and all other beverages in plastic containers) at room temperature (or cooler), out of direct sunlight and away from solvents and chemicals such as gasoline, paint thinner, household cleaners and dry-cleaning chemicals.
Also, the Head of Department of Economics, Lagos State University, who was also a guest lecturer at the event, Associate Professor Ibraheem Bakare maintained that consumers are always at the receiving end of contaminated drinks, hence the need for consumers to be mindful of their lifestyles and what they consume.
He challenged manufacturers and producers to also invest in public awareness on the effect of exposed plastic bottle drinks to sunlight and the aftermath on consumers in order to complement the efforts of LASCOPA in consumer Education.
The Guest Lecturer also called on relevant Government Agencies to be alive to their responsibilities by enforcing relevant environmental laws that would make the environment more sustainable and free from hazardous elements.

Load more