Former Nigerian leader Olusegun Obasanjo, Governor Dapo Abiodun and his predecessor, Senator Ibikunle Amosun, attended the Omo Olowu 2021 festival held in Abeokuta, the Ogun State capital.
Odun Omo Olowu is an annual festival which according to Abiodun is an attestation to the economic, historical and spiritual antecedents of the Owu people.
The governor described the festival as a platform that projects the rich cultural values and norms of the Owu people and by extension, Ogun State as a whole.
"It is a festival that helps to remind Owu people of their origin, as an essential component for stimulating communal understanding, love and unity and for augmenting steady progress, peace and development of the larger community."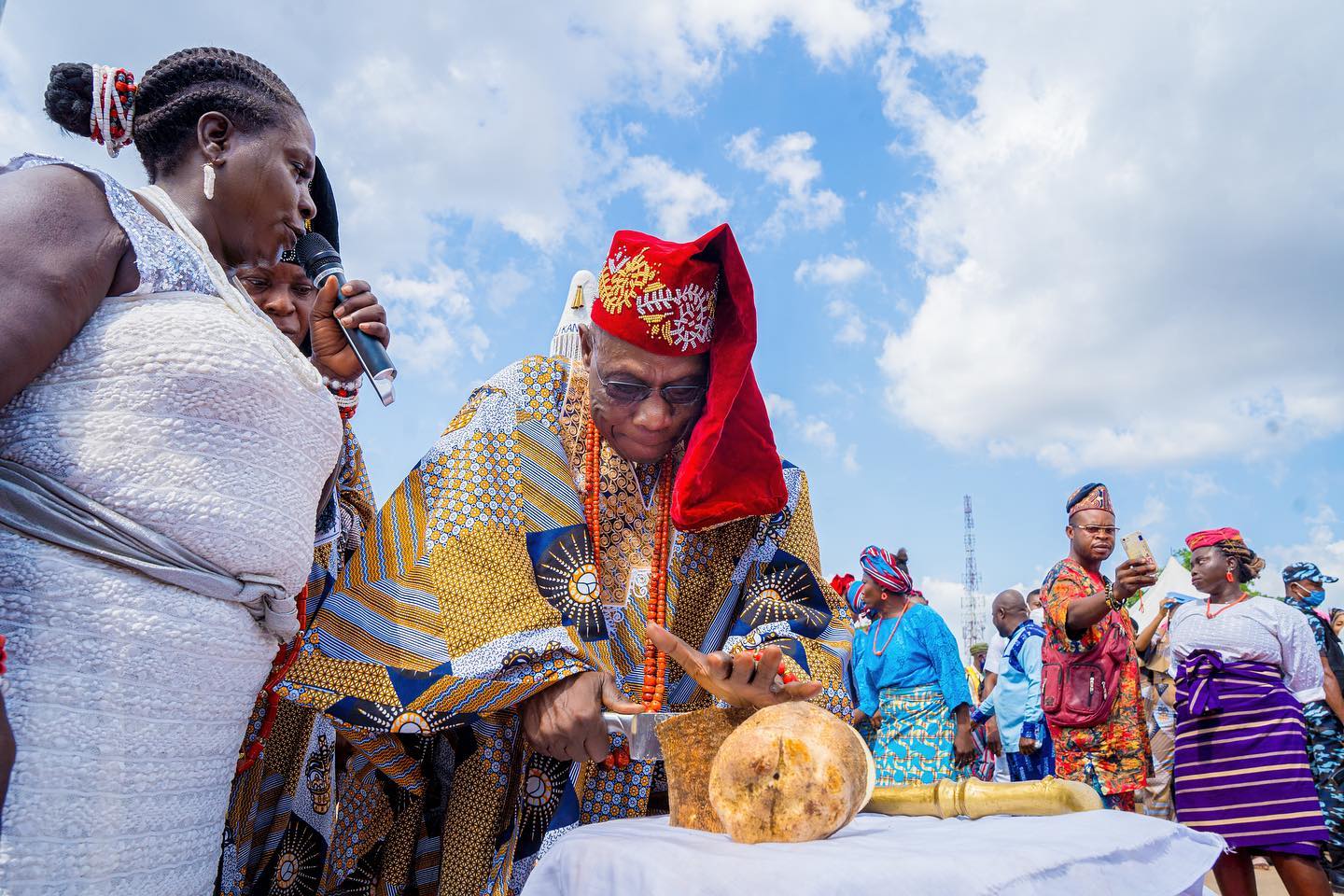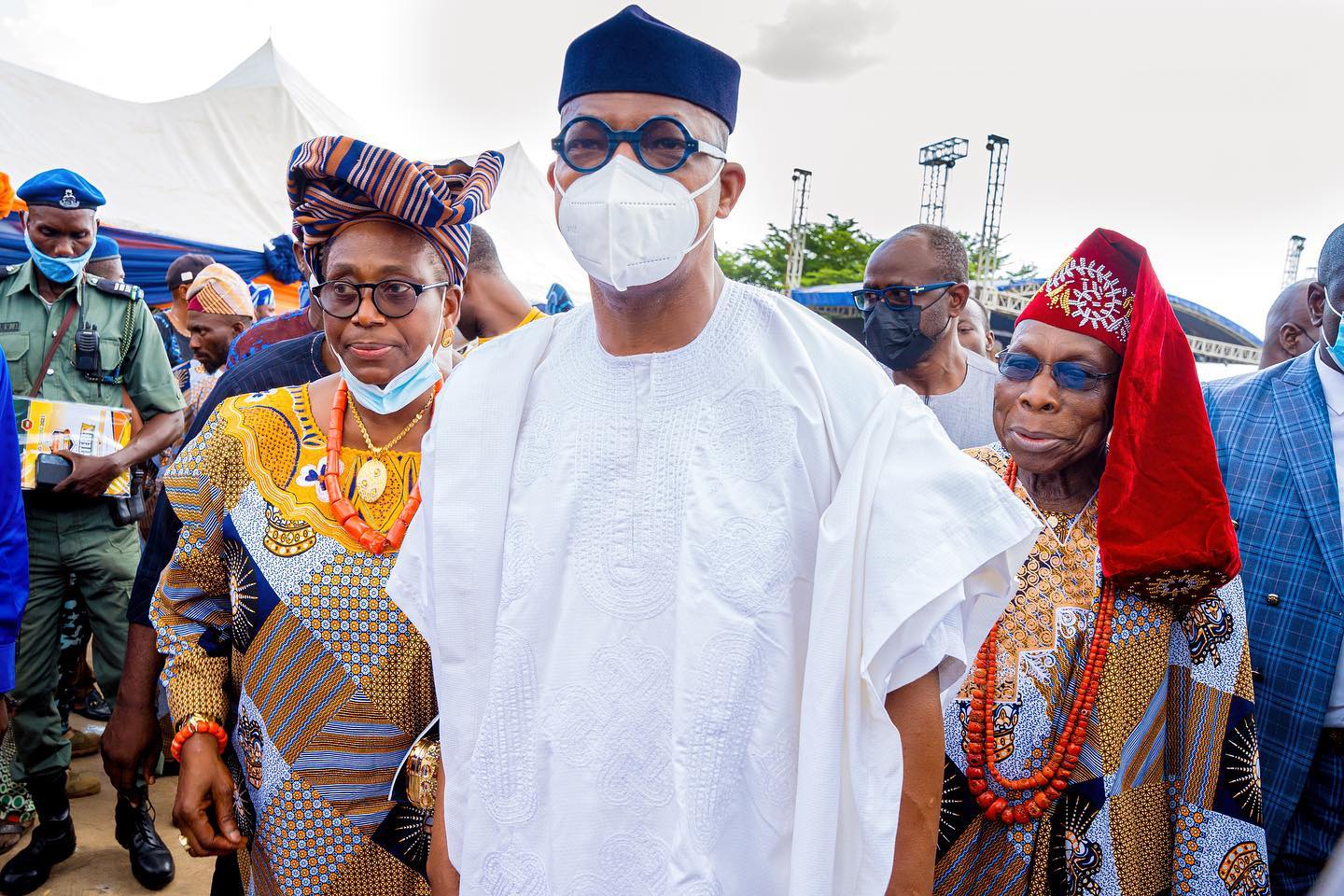 The event also had the Alake of Egbaland, Oba Adedotun Gbadebo; the Agura of Gbagura, Oba Saburi Bakre and other prominent Ogun monarchs in attendance.
Chief Olusegun Obasanjo charged the monarchs to promote cultural heritage and make it a tourism attraction. He also called on them to promote unity among one another.
Former governor, Ibikunle Amosun at the event urged his kinsmen to always throw their weight behind the government noting that "government cannot do it alone."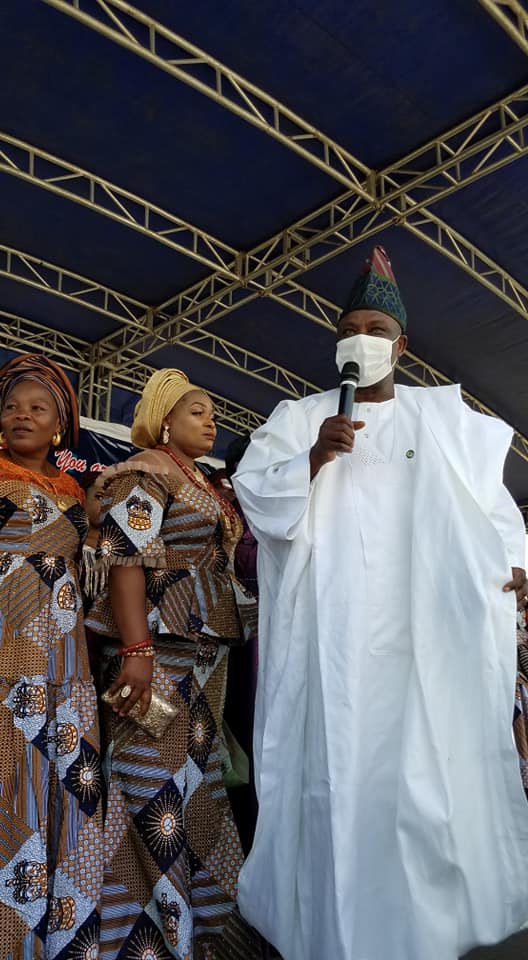 He congratulated the people of Owu for another festival and appreciated the Olowu of Owu, Chief Obasanjo, and other Owu leaders for projecting the cultural values of Owu and the Yoruba.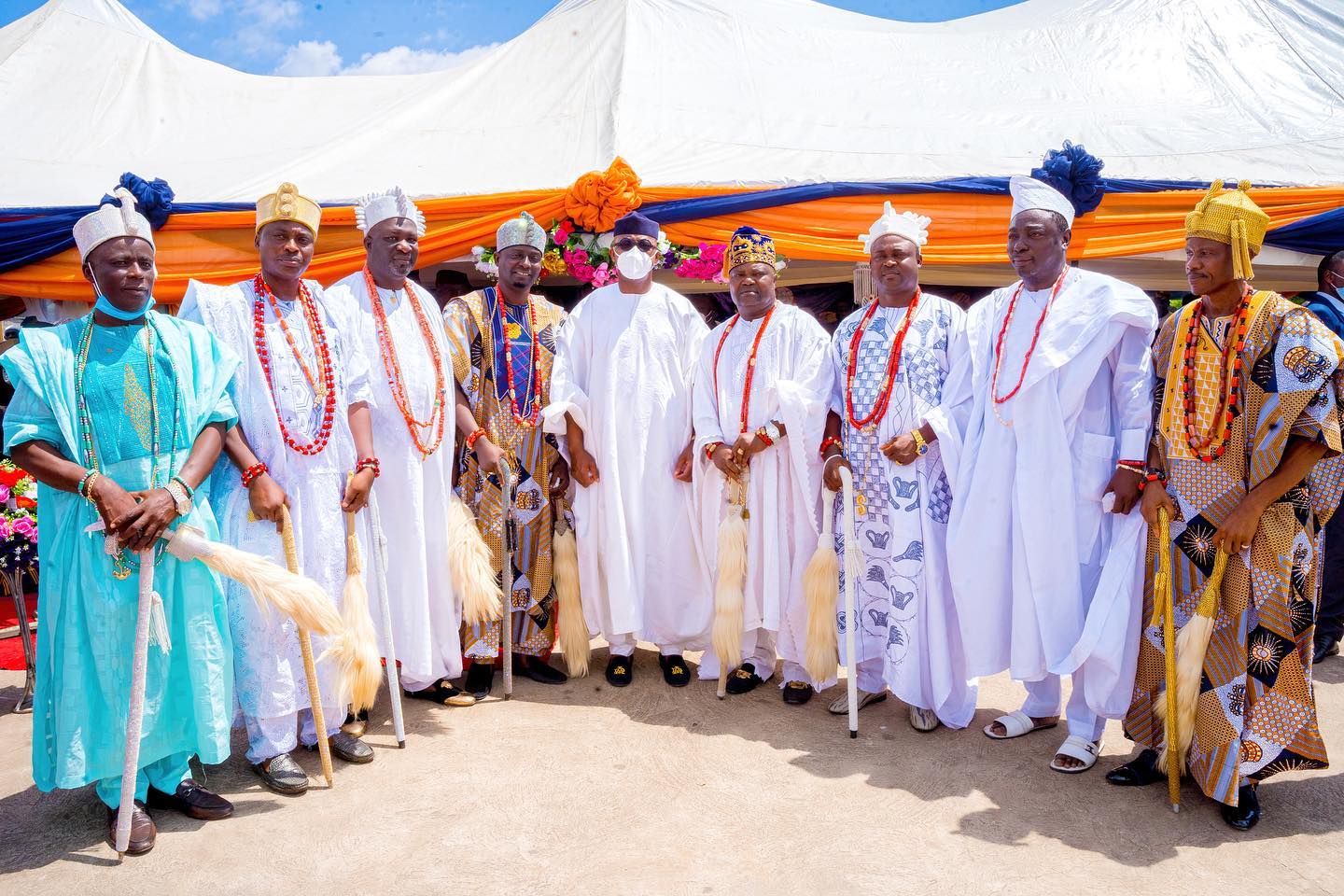 Load more