France staged a magnificent comeback in the second half of second semi-final of the UEFA Nations League on Wednesday to upstage Belgium and book the final spot with Spain on 10 October.
Down 0-2 in the first half at the Allianz Stadium in Turin, the FIFA world cup champions roared back to score three goals in the second half to win the match.
Yannick Carrasco, assisted by Kevin de Bruyne had put Belgium ahead in the 37th minute.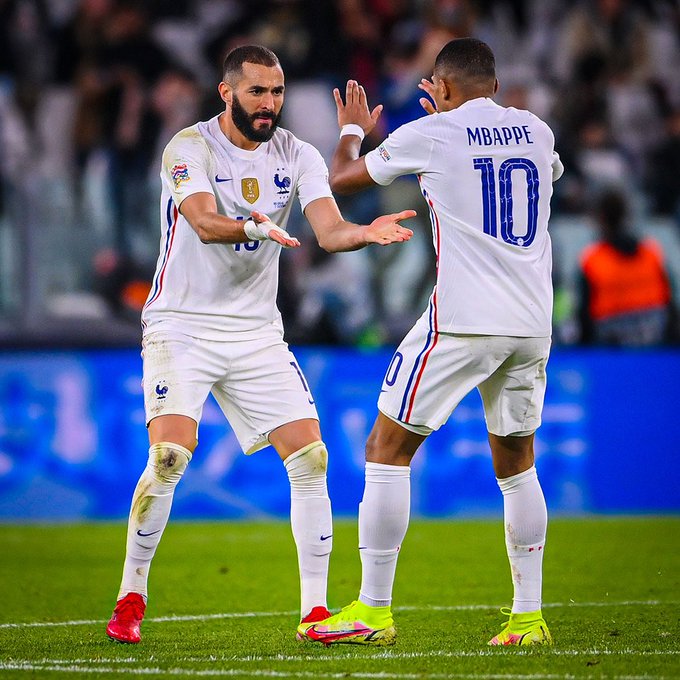 De Bruyne was on hand again to provide another assist to Romelu Lukaku, three minutes after, to give the hosts a double advantage.
Undeterred, France came back red hot, pressing for their own goals in the thrilling encounter.
Karim Benzema, finally found a way in the 62nd minute, utilising a pass in the box by Kylian Mbappe.
He turned in between defenders to slam the ball home.
Then seven minutes after, Kylian Mbappe scored a penalty, after Belgian defender Jan Vertonghen fouled a French player in the box.
The Paris Saint Germain winger did not make any mistake like in the Euro 2020 semi-final.
He slammed the ball far in the corner to the applause of the French fans and his own relief.
Three minutes to time, Lukaku appeared to have earned Belgium the winner, but VAR ruled the goal offside.
It was France that got the winner few minutes after, when Theo Hernandez scored with his left foot in the first minute of injury time.
The French supporters went ecstatic.
The final match will be played at the San Siro Stadium, Milan in Italy on 10 October.
Italy and Belgium will also play the third place match at the Juventus Stadium in Turin same day..