By Yinusa Ishola
Governor Kayode Fayemi has signed the Ekiti state's Mental Health Service law, promising to prioritise qualitative health services delivery to the people.
He stressed the importance of ensuring that people living with mental disorders have access to appropriate care.
According to him, catering for the welfare of all members of the society regardless of their physical, mental or social status was indicative of the level of commitment to delivering universal health coverage.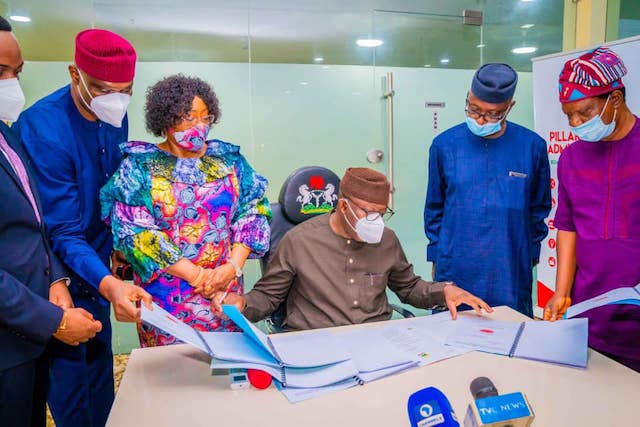 "The new law would protect, provide care and treat persons living with mental health disorders to save them from unnecessary stigma and marginalisation.
"This aspect when not protected would have increased the likelihood of their human rights being violated," he said
Fayemi noted that the framework would handle critical issues of hospitalisation and provision of high-quality care among others.
"As I sign this bill into law, I am fully convinced that the people of Ekiti State will be the best for it.
"This law is another promise kept in our pursuit to deliver qualitative, people-centred healthcare solution to Ekiti Kete that leaves no one behind.
"It will complement other efforts towards ensuring adequate health and social protection for our people, and we are grateful to God for the privilege of being the instrument through which His love for the vulnerable amongst us is demonstrated," he said.
NAN