Tesla founder Elon Musk toppled Jeff Bezoz Tuesday to claim the world's richest title and then cantered far away.
According to Bloomberg billionaire Index of 500 leading billionaires,
Elon Musk's personal wealth is now $222 billion, widening the gap between him and Bezos.
Jeff Bezos net worth is now estimated at $191.6 billion.
Musk tweeted a second place medal at Bezos early today.
Musk's personal wealth skyrocketed an extra $10.6 billion after a secondary share sale by investors, announced last week, valued SpaceX over $100 billion, CNBC reported.
Thanks to both Musk's Tesla shares and his majority stake in privately-held SpaceX, where he serves as CEO, Musk has accumulated vast wealth.
Musk gained $8.6 billion since Friday's closing and more than $52 billion year-to-date, the Bloomberg Billionaires Index said, according to CNN..
Tesla (TSLA) shares are also climbing, as they recover from a rocky year.
They are up 13% year-to-date, far less than its 743% gain in 2020.
Still, that's a big improvement from when they were down 22% for the year in May.
According to the Index, Americans dominated the Top 10, with Frenchman, Bernard Arnault, occupying the third place with $155 billion.
Nigeria's Aliko Dangote is 102nd on this index, with his wealth estimated at $19Billion.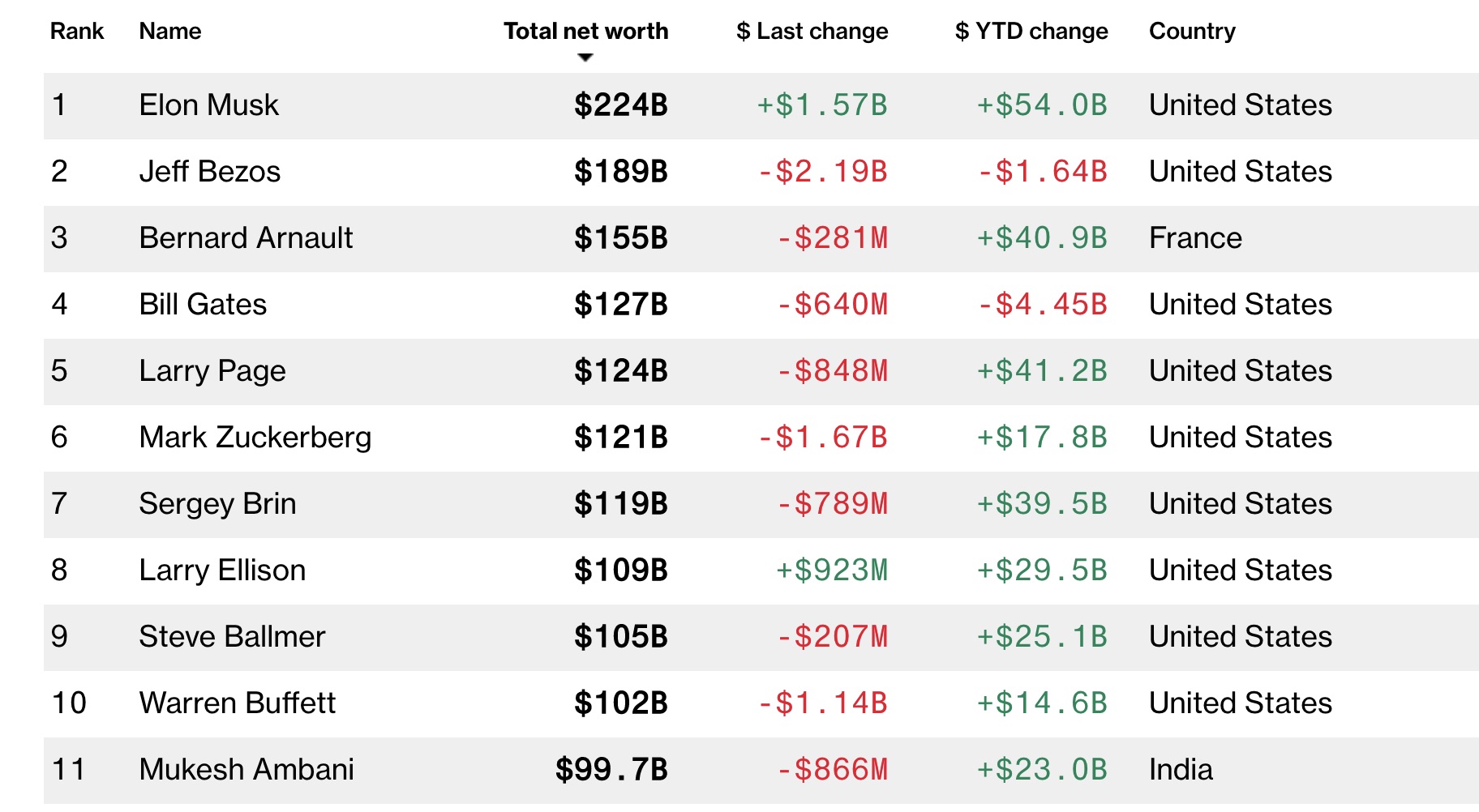 Load more