There was the Emir of Bungudu in all his royal splendour.
But after 32 days in the den of the heartless terrorists and bandits in northwest Nigeria, the personage that returned to the palace was a pathetic figure.
Famished, gaunt, fatigued, Alhaji Hassan Attahiru, Sarkin Fulanin Bungudu, Zamfara state, could be mistaken for an adult Almajiri.
He was a sorry sight. And he reportedly first checked into the hospital in Kaduna upon his release.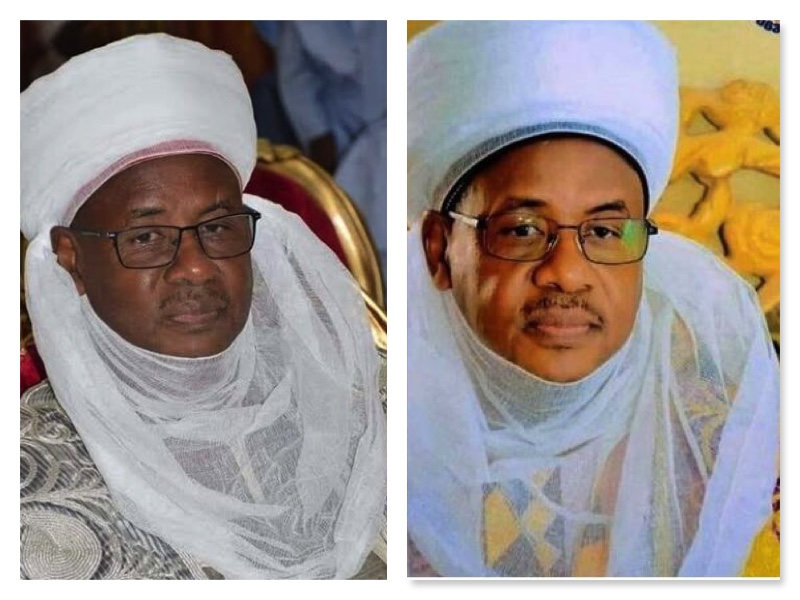 A chief of the emirate, Magaji Rafin Bungudu, Alhaji Abubakar Sahabi hinted at the poor state of Attahiru when he pleaded for privacy as the emir receives medical attention and post-trauma management.
Thanks to Senator Shehu Sani, who shared a photo of Attahiru, probably in his home in Kaduna. The expression on the face of his wife said it all.
"My prayers for his health", Shehu Sani tweeted.
Attahiru's experience underscores the everyday agony of victims of kidnapping in Zamfara, Kaduna, Sokoto, Katsina and many other parts of Nigeria.
It underscores why these lunatics in the forests of Zamfara, Kaduna and other places do not deserve any amnesty. They don't even deserve to live.
What they deserve is nothing but some ruthlessness by the Nigerian security.
In case we forget, the Emir was kidnapped 14 September at Dutse village on Kaduna-Abuja highway, by the terrorists.
Many commuters making the journey to Kaduna by road were also kidnapped on the same day.
No official is talking yet about their fate.
Load more