By Jethro Ibileke
Members of the civil society organizations and youths in Edo State on Wednesday joined others across the country to observe the memorial of the #EndSARS protest that rocked the country a year ago.
The protest was largely peaceful, as security operatives, comprising officials of Nigeria Police, Department of State Services, DSS, Nigeria Security & Civil Defence Corps (NSCDC), Edo State Security Network (local vigilante), took over the Museum ground venue of the protest as early as 7.30 am.
The Museum is located at Oba Overamwen Square (otherwise known as Ring Road), in the heart of Benin City, the Edo State capital.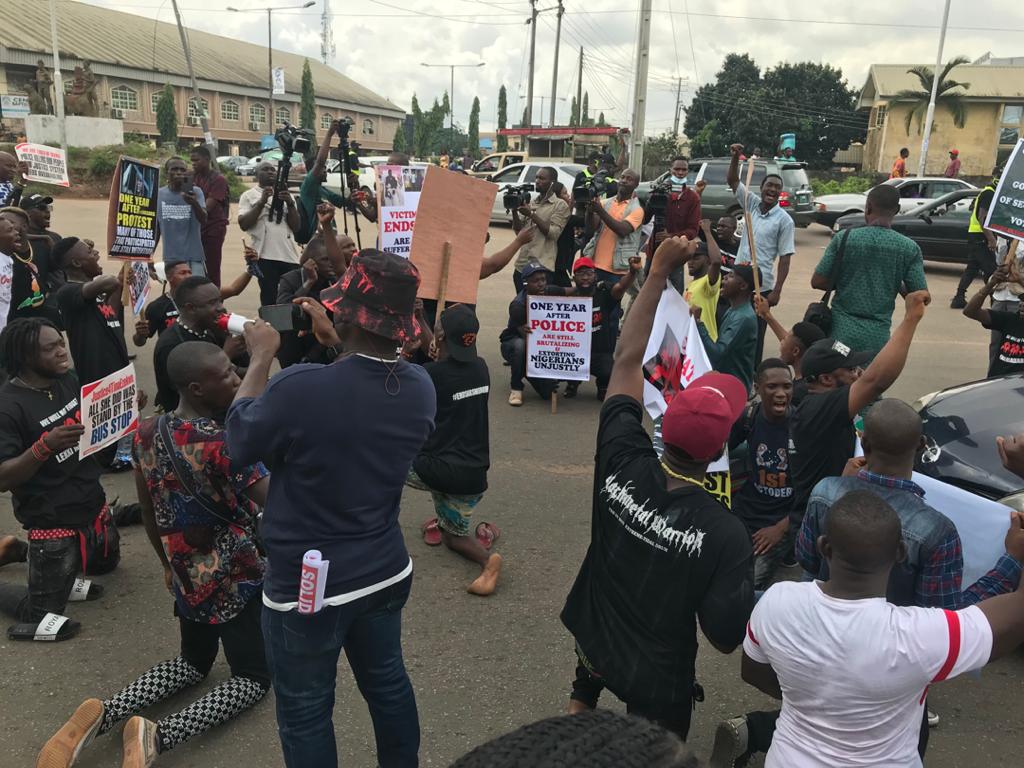 The security operatives were positioned at inside the Museum premises and major routes that lead to the park.
Also, security vehicles were parked at strategic positions and entry points into the Ring Road and the State House of Assembly complex.
Other parts of the City also have the presence of security operatives and their vehicles.
Meanwhile, a senior police operative averted what could have degenerated to a clash between security operatives and the protesters, when a civil activist almost exchange blows with local vigilantes who manned the gate to the Museum grounds.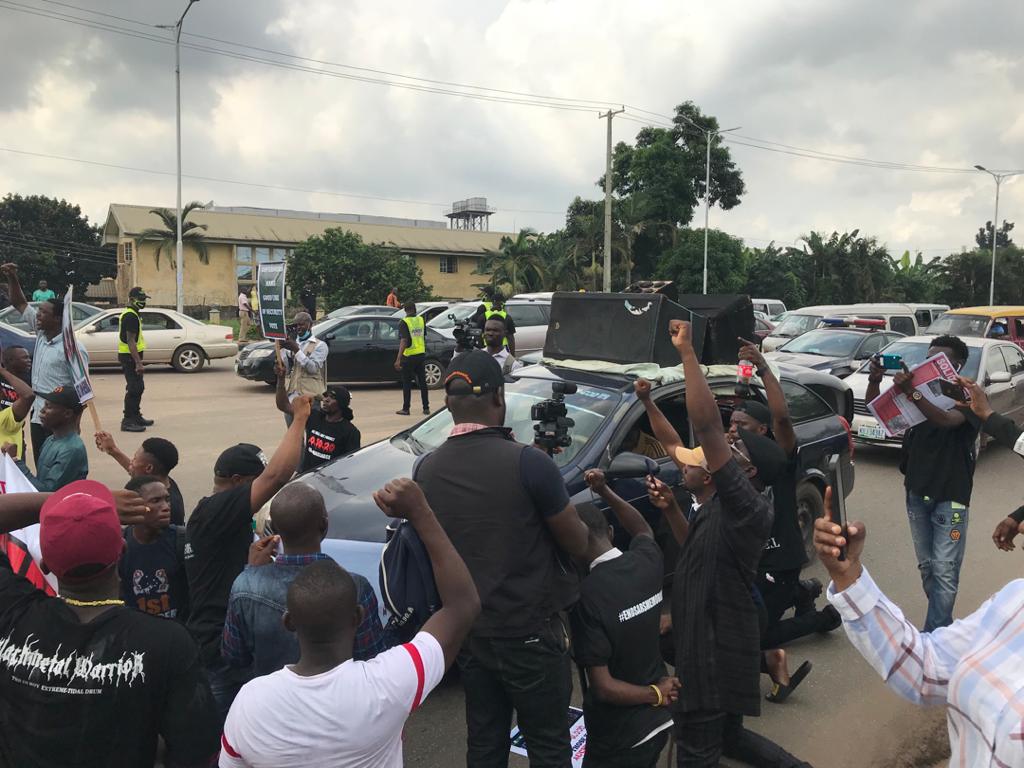 Trouble started when one of the activists attempted to drive his car into the Museum grounds, but was stopped by one of the vigilantes who closed the gates and requested the occupants of the car come down from the vehicle.
This infuriated the CSO member who said he was conveying an amputee victim of #EndSARS to the grounds.
The victim was reportedly amputated after security operatives reportedly rammed into him and others during the protest last year in Auchi, Edo State.
Load more