PM NEWS reporter, Taiwo Okanlawon covering the #EndSARS memorial protest at the Lekki Tollgate was beaten and harassed by policemen.
The policemen had fired teargas at protesters, causing pandemonium. The reporter was doing his job when the police suddenly descended on him.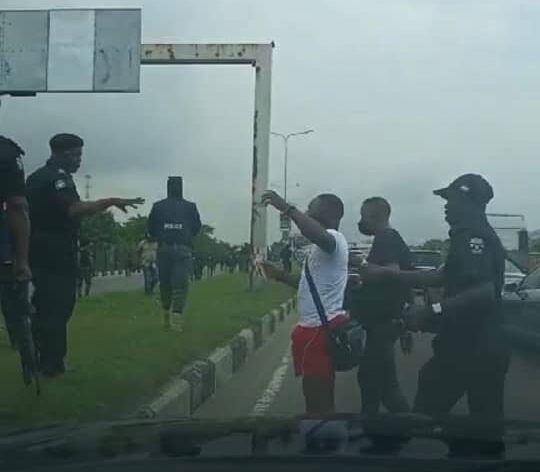 According to Okanlawon, "I was first attacked by some hoodlums who were in the company of the police, two of them were holding knives and I ran as they pursue me.
"I have seen them before the whole procession turned upside down.
"When I ran from those hoodlums, I was caught by some other policemen. I showed my ID card but they didn't care.
"One of them slapped him on his head and they rough-handled him.
"They told me to kneel down in the middle of the road but I stood up again and that was when one of them hit me from behind as they were dragging me.
"It was after RRS Commander Olayinka Egbeyemi came and told them to stop beating me upon seeing my ID card."
Load more