Okafor Ofiebor/Port Harcourt
Operatives of the Divisional Police Station in Bori have exhumed decomposed corpse of Chief Robert Loolo, the paramount Ruler of Luuwa Community in Khana LGA of Rivers State who was abducted over two years ago
The the decomposed remains of Chief Robert Loolo, who was kidnapped from his palace in June 2019 was discovered by police detectives and exhumed on Monday.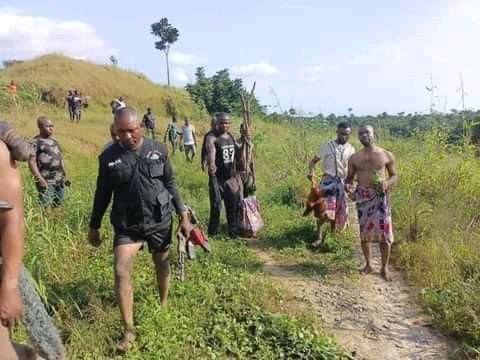 Bori Divisional Police Officer,DPO, SP Bako Angbashim, who led the police team to exhume remains said the discovery was due to diligent investigation and random search in the forests and Creeks for the kidnapped monarch for more than years.
Angbashim said:"We were able to discover this due to diligent investigation. It is painful that people can be so wicked to perpetrate such evil on fellow human being, much more a traditional ruler.
"You kidnapped a traditional ruler,carry him to the forest in the creeks where you know that no help can come to him and he may not be found".
The children of the late Chief Robert Loolo,said they have been traumatized about the way their late father was abducted, got missing and later murdered.
The Eldest son Dr Douglas Loolo said, "We are traumatized as the kidnappers went to his palace at a time some youths had crisis over who becomes president of their youth body. We pleaded with youths to release him to us,to the extent that we paid random twice.
"We later involved the Police and security agencies. After some months,a native doctor was arrested who confessed the man had been killed but did not know where his body was buried".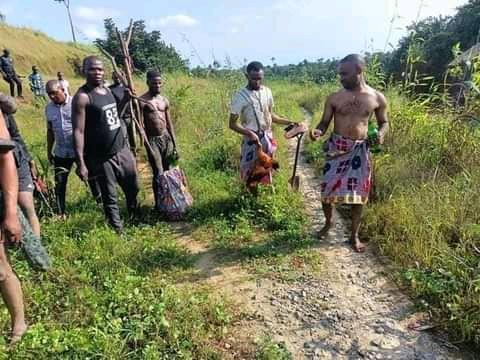 It was learnt that two of the arrested alleged abductors who confessed to the crime led security operatives to the grave, located across a river in the community.
The discovery and exhumation of the body of late traditional ruler caused stir and mourning in Luuwa Community.