President Muhammadu Buhari played host to the National leader of the All Progressives Congress, Bola Tinubu, in Abuja on Sunday.
The meeting came just 2 days after Tinubu and Vice President Yemi Osinbajo also met in Abuja.
However, Buhari after meeting Tinubu at the State House said:
"It was my pleasure to host Asiwaju Bola Ahmed Tinubu today at the State House."
The president didn't disclose what was discussed at the time of filing this report.
Below are some of the pictures from the State House.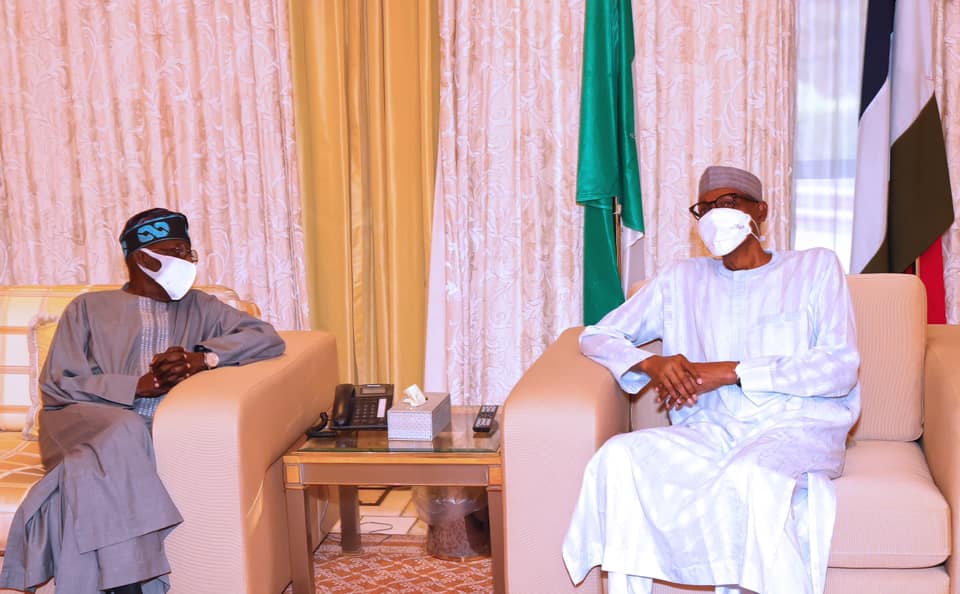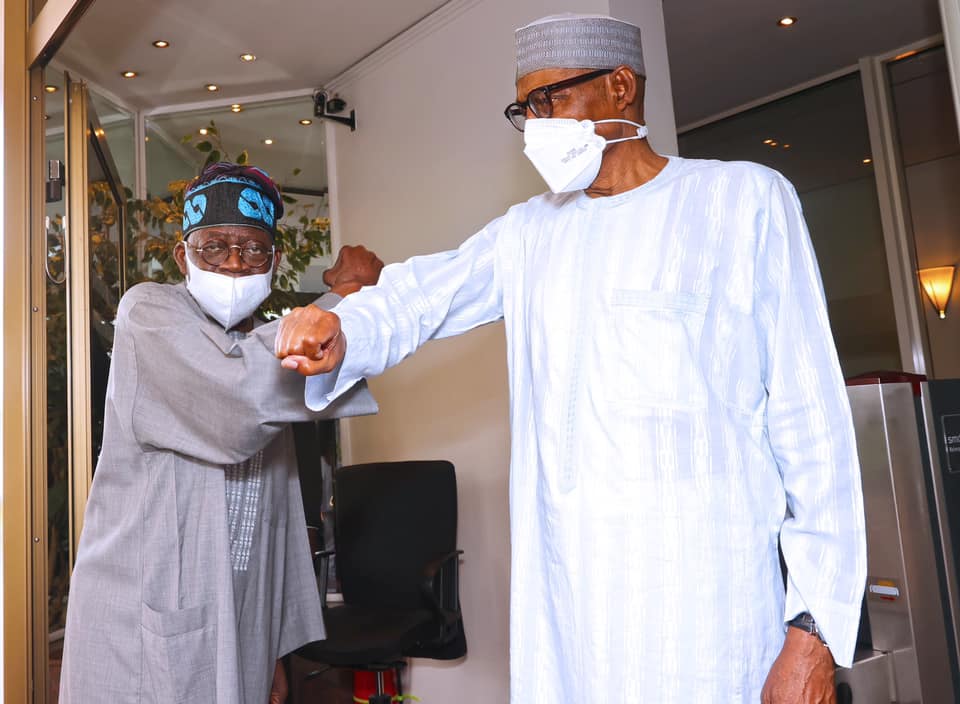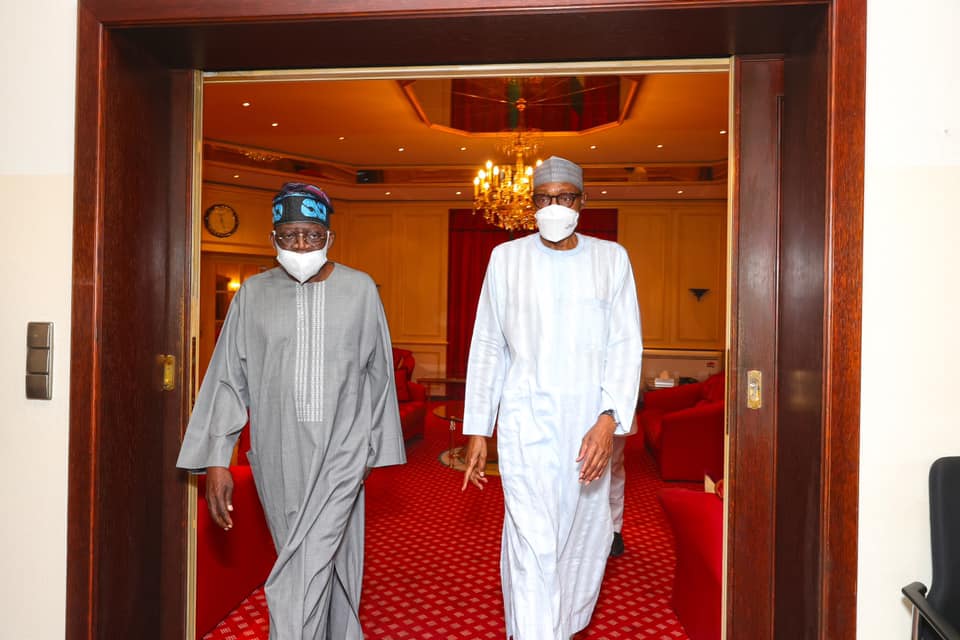 Load more