Richard Elesho
Sheik Ahmed Gumi, the controversial Islamic scholar notorious for openly defending bandits on Tuesday led a team on advocacy and free medical services to notable Fulani settlements in Kabba-Bunu-Ijunu and Iyagba Federal Constituencies of Kogi West senatorial zone
It was however learnt that leaders of Kogi West are worried that Gumi made the visit in spite of the widespread complaints about alleged criminal activities associated with the influx of Fulani into communities in Kogi West Senatorial Zone
Gumi's team visited Rugan Ardi Zubaru at Okebukun, an area that has recently witnessed escalated insecurity and Ayagban grazing reserve in Yagba land.
The Tribune reports that, Nasir Ayuba, the spokesman of Sultan Bello Mosque who spoke on behalf of the delegation, urged Fulani in the settlement to embrace Western education as well as Islamic education.
He also advised them to eschew violence and to shun banditry. Ayuba told them that the team was in their settlement to treat those who were in need of medical attention.
Welcoming the team, Ardo Zubairu appreciated Dr Gumi and his team for coming to the aid of the Fulani in the community.
He also said that the Fulani in the settlement have embarked on an educational quest in order to improve their lives.
According to him, many of them have obtained both Bachelor and Masters degrees. He disclosed that Ayangban grazing reserve has been gazetted by the state government as a reserve for herdsmen, saying, "We are happy for the kind gesture offered by the state government."
According to him, the reserve has facilities like a borehole and health centre, noting that Sheikh Ahmad Gumi had been of tremendous assistance to them living at the reserve.
Ardo Zubairu thanked Gumi and his team and urged them to build schools as the settlement does not have one.
Speaking on the occasion, Prof Yusuf Usman said the aim of their visit was to interface and sensitise them on the merit of acquiring western education and to make sure that Fulani eschew violence and banditry.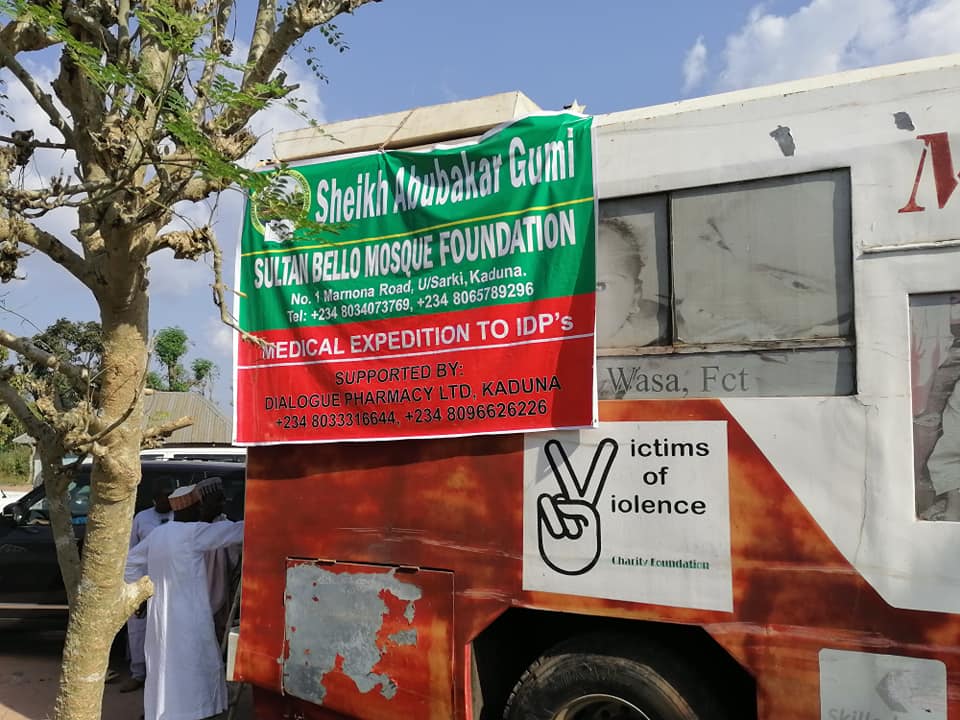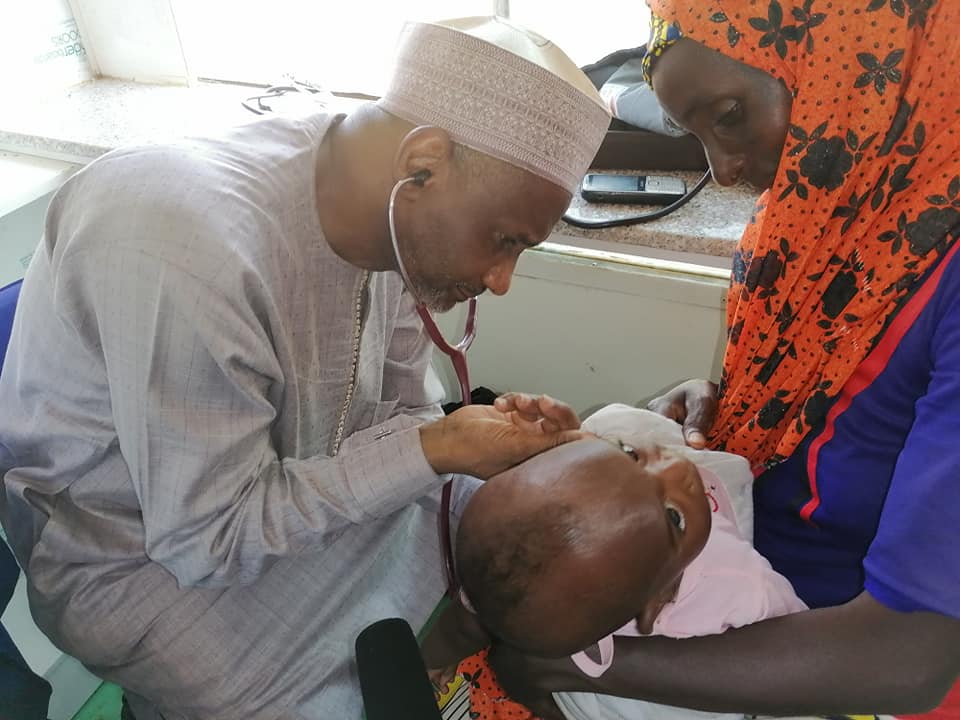 Also speaking, Sheikh Sanusi Kutuma said, "When we have people that are educated in a community, they will identify the challenges confronting that community and render help to those who are not educated. He stressed further,
"When other herdsmen who are carrying arms have the knowledge of the truth that a Fulani man is a peacemaker all the challenges of banditry and kidnaping will end."
He commended Sheikh Gumi for his efforts in ensuring that peace reigns in the settlements and to see that Fulani are fully integrated into the society.
Speaking further, Mamu Tukur, Dan Iya of Fika, stressed that the importance of such visit to the community is to preach for peace and unity as part of efforts to tackle the insecurity confronting the country.
"When government support this peace initiative and work with other relevant stakeholders all these things will come to an end," he noted. According to him,
"The Fulani have suffered neglect for many decades. They have nothing to show and they have no means of livelihood order than grazing animals.
"The military approach has not yielded results. We spent a huge amount of money to buy weapons while we can spend less amount to provide medical and social amenities to them."
Members of the entourage were Mamu Tukur (Dan Iyan Fika), the publisher of Desert Herald Newspaper, Prof.Yusuf Usman, Sheik Sanusi Kutuma, Nasir Ayuba, spokesman for Sultan Bello mosque, Sheik Nuhu Al Hafiz, Malam Auwal Jika Mai Waina and Malam Sanusi Malumfashi
It would be recalled prominent stakeholders and the Okun Development Association have raised the alarm over Fulani invasion and increasing crime rate in the area.
Load more