By Yakubu Uba/Maiduguri
Boko Haram brutally killed 100 district heads in Borno state who resisted their bloody campaign to establish a Caliphate.
The massacre was revealed on Thursday at a ceremony in which The Victims Support Fund (VSF), presented starter-packs to 52 out-of-school youths related to the 100 District Heads.
Gov. Babagana Zulum, who was represented by Commissioner for Special Duties, Alhaji Kabir Wanori said the district heads were brutally murdered by Boko Haram insurgents in line of duty to their fatherland.
He did not state when all of the killings occurred, since the insurgents began their campaign in 2009.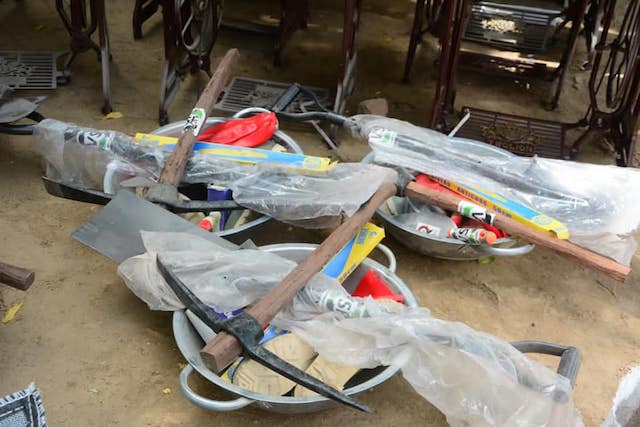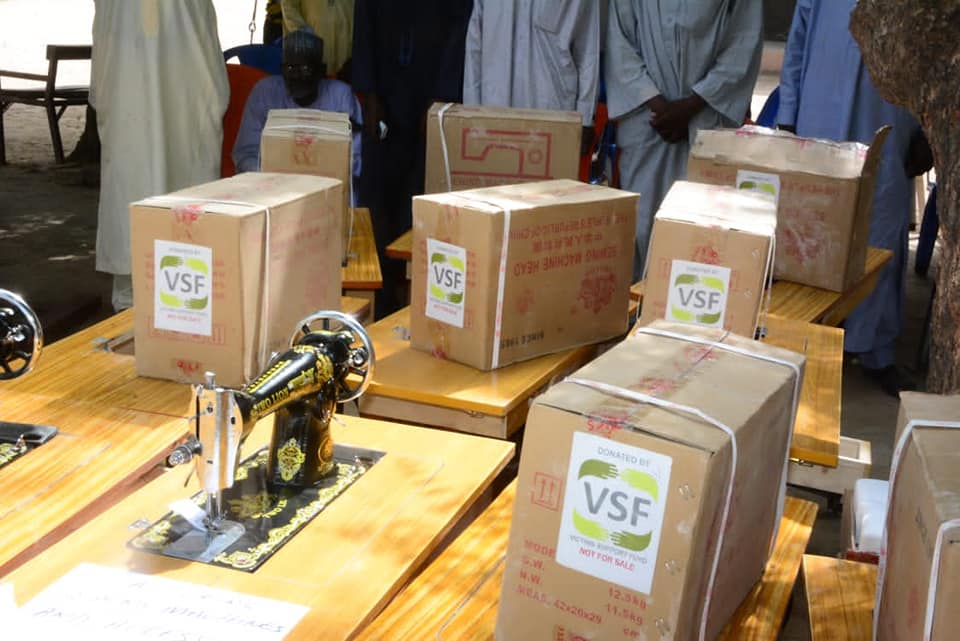 The VSF Chairman, Gen. T.Y Danjuma, was also represented at the event in Maiduguri on Thursday.
Danjuma's representative was the Executive Director of VSF, Prof. Nana Tanko.
Danjuma said the beneficiaries were trained in various skills ranging from carpentry, masonry, tailoring and shoe making.
"The training of the out-of-school school youth in vocational skills and the donation of starter-packs is to ensure their employability and to support them towards setting up income generating activities.
"The initial support to the families of the deceased District Heads included the provision of educational materials, and the provision of requisite inputs for income-generating activities to 1000 households heads including widows of the deceased, " he said.
He reiterated the commitment of the fund in managing its resources in providing succour to victims of terrorism.
Danjuma said VSF interventions in Borno covers infrastructural development, women empowerment, health care, education, peace building and research.
Gov. Babagana Zulum of Borno lauded VSF for its sustained intervention in Borno, and urged beneficiaries to make maximum use of the opportunity.
"Borno government have acknowledged with appreciation the huge livelihood and educational support to the families of 100 District Heads who were brutally murdered by Boko Haram insurgents in line of duty to their fatherland.
"The is obviously a morale booster to others in the helm of affairs, to put more efforts in combating crime and criminalities in all nooks and crannies of the state," Zulum said.
The Shehu of Borno, Alhaji Abukakar Umar-Garbai, represented by the District Head of Bolori, Alhaji Abba-Masta Yusuf, also lauded VSF for its interventions, which he said has continued to impact positively on the lives of the people.
Speaking on behalf of beneficiaries, Nana Ali and Mohammed Ibrahim, expressed gratitude to God and all those who made the programme possible, and assured that they would make good use of the opportunity to improve their livelihood

Load more