Nigerian singer and songwriter, Ọlawale Ashimi Ọlọfọrọ best known as Brymo has officially made his acting debut.
The singer took to social media to announce that he acted the character of 'OLOHUN IYỌ' on the set of Death and The King's Horseman, the movie adaptation of Wole Soyinka's book.
The 'Ara' crooner in a post on his Instagram page shared a photo of himself filming with actor Deyemi Okanlowon.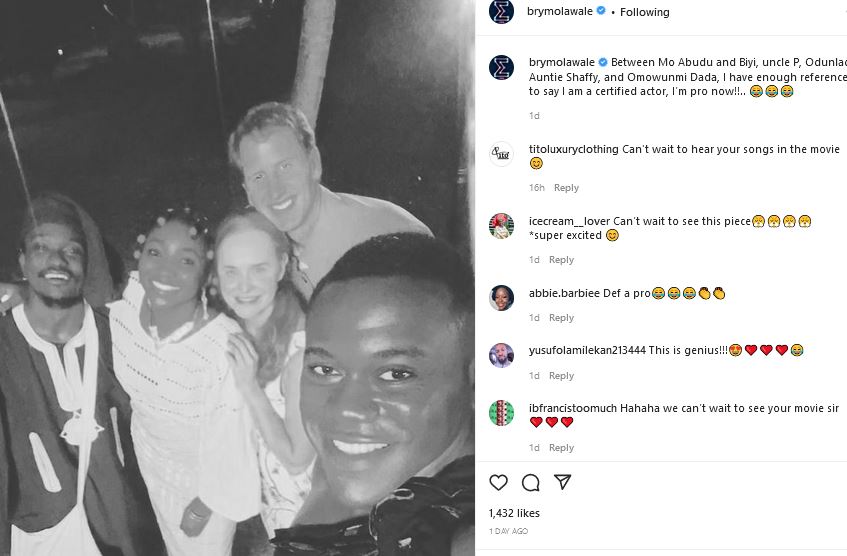 Speaking on his role, Brymo said, "Being on the set of "The King's Horseman" had me diving so deep in time that at the end of the shoot I was in a mild panic; "what will I do with my life now?".. I can't wait for you to meet my character – OLOHUN IYỌ. (The Praise Singer)."
Media mogul and filmmaker, Mo Abudu had earlier announced the commencement of the screen adaptation.
"We started with Castle & Castle Season 2, we then went on to Chief Daddy 2, then the recently announced Blood Sisters and yesterday we started Principal Photography on something very dear and very special – Death and the King's Horseman.
"I will be forever grateful to Professor Wole Soyinka for giving me the rights to this most important and treasured piece of literature. I cannot wait for the world to see this feature film," she said in parts.
Load more