Nigerian singer Zlatan has "offered" to give $18k (7.38 million Naira) to anyone who finds his designer sunglasses.
The singer lost his Cartier glasses while partying with friends on his birthday.
He blamed it on the alcohol and promised to give the money to whoever helps him recover his glasses.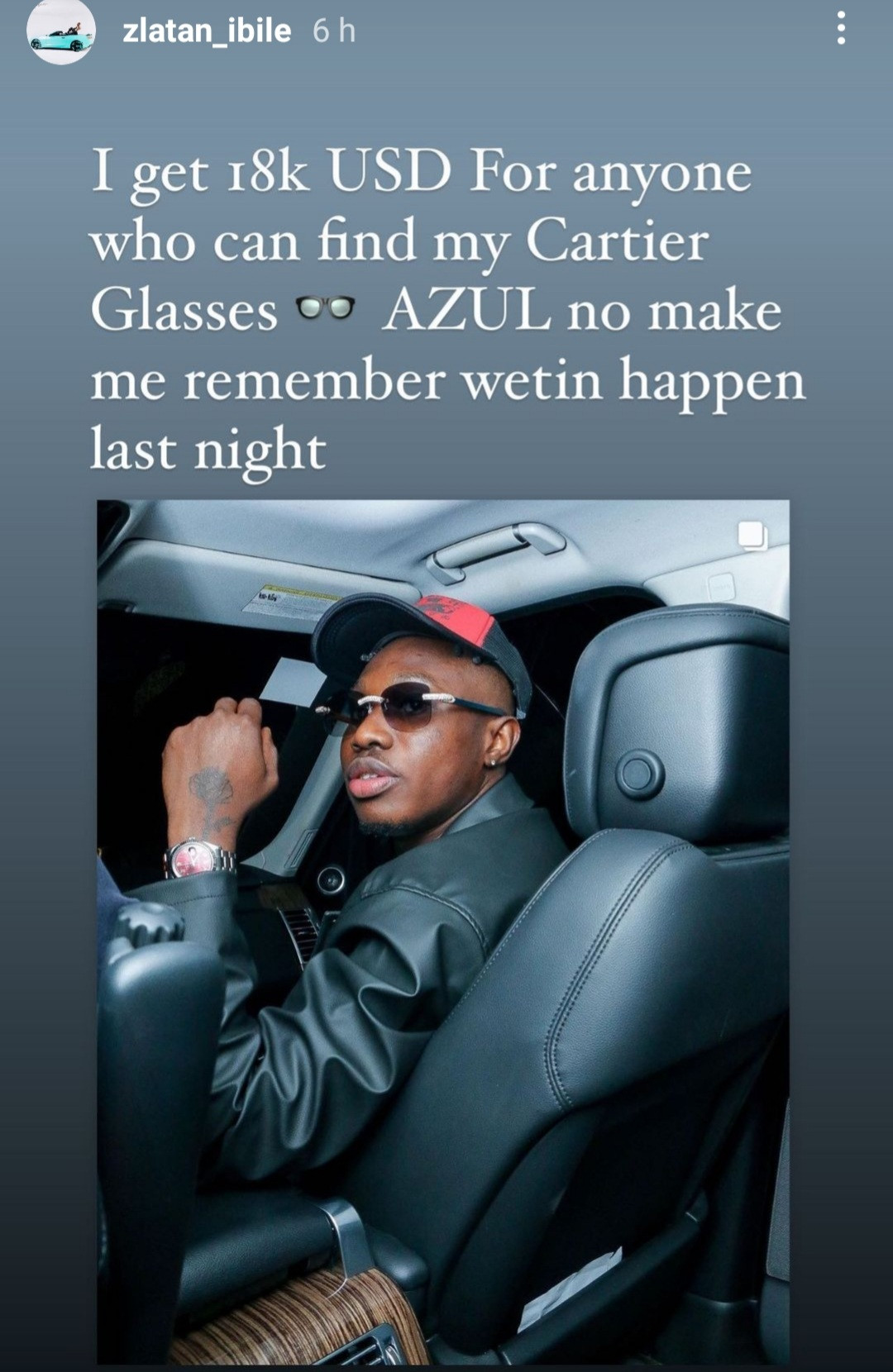 Zlatan had earlier announced how Davido bought his customized T-shirt for N2.7m on his birthday.
According to the post by Zlatan, Davido said, "I don't know how much this shirt costs but we don't buy anything for the same price. I'm the first one to do it, I'm buying this shirt for five thousand pounds."

Load more