Nigerian music superstar David Adeleke widely known as Davido has revealed that he made 22.3 million dollars in 2021.
The 29-year-old said this in an Instagram story on Friday December 31st.
"Made 22.3 million dollars this year talk to shit."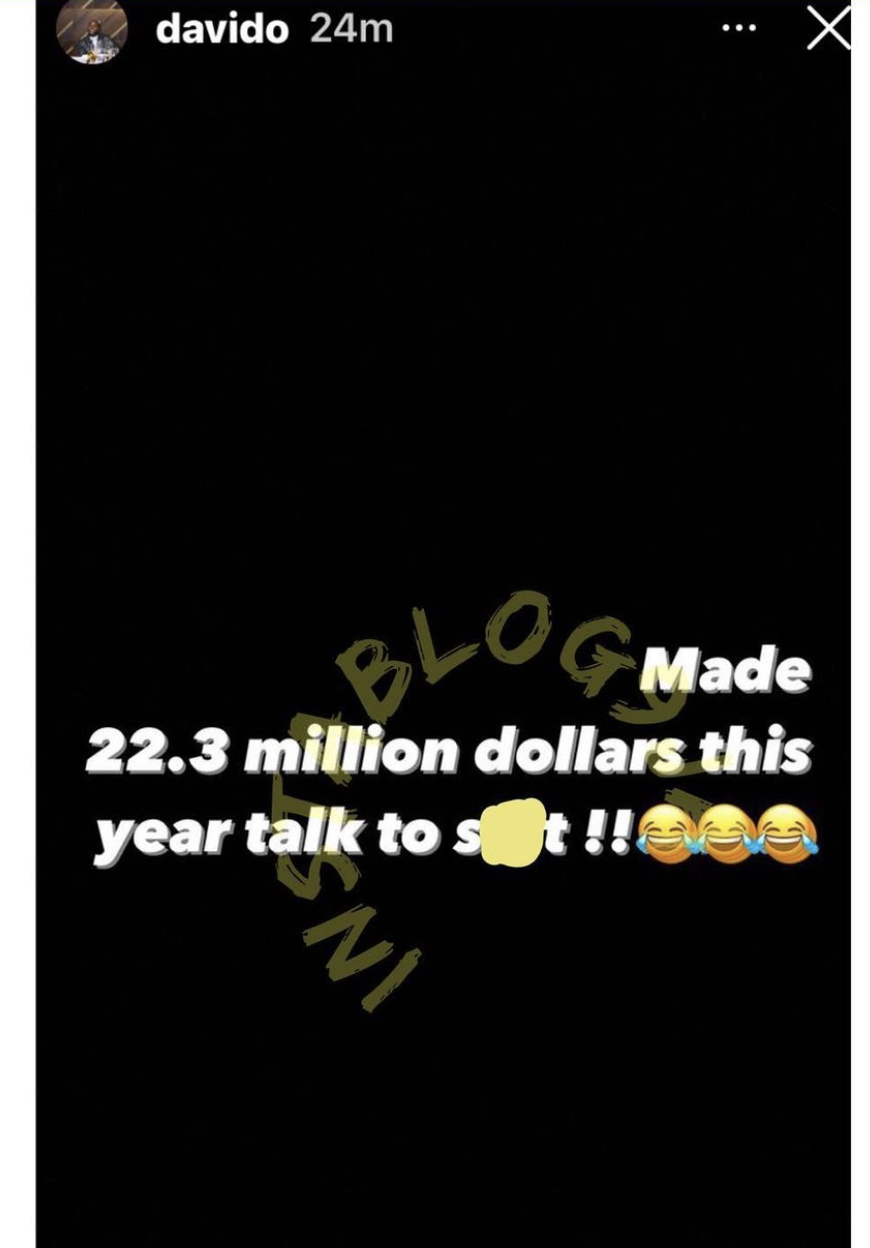 Davido went further to reveals his 2022's plans.
"2022 we make the family rich," he wrote.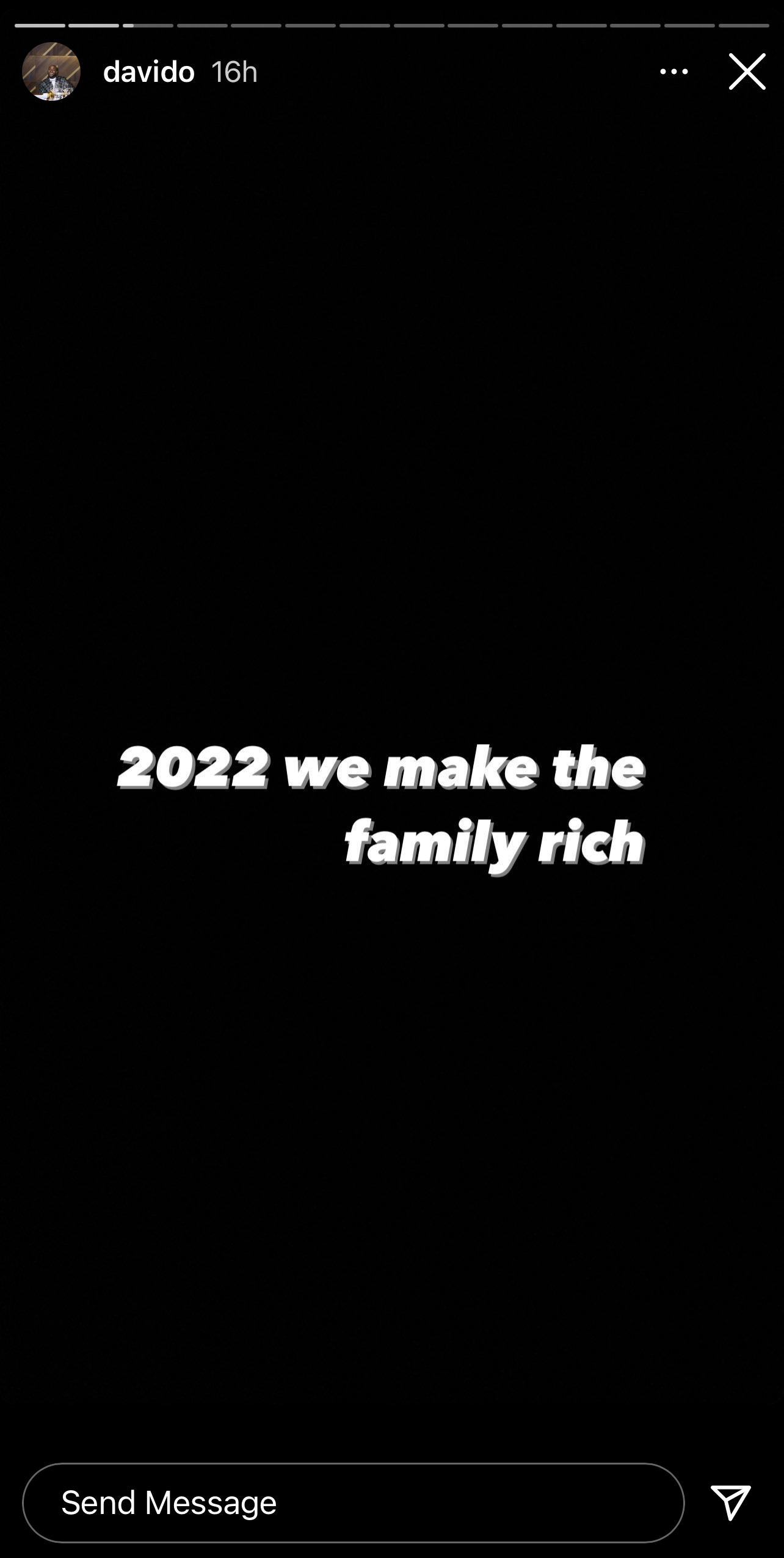 The singer's manager, Asa Asika also confirmed the post and posted on his story that they made so much money in 2021.
Related News
"2021 will always be a funny year, we made so much money @davido," he also wrote on his Instagram Story.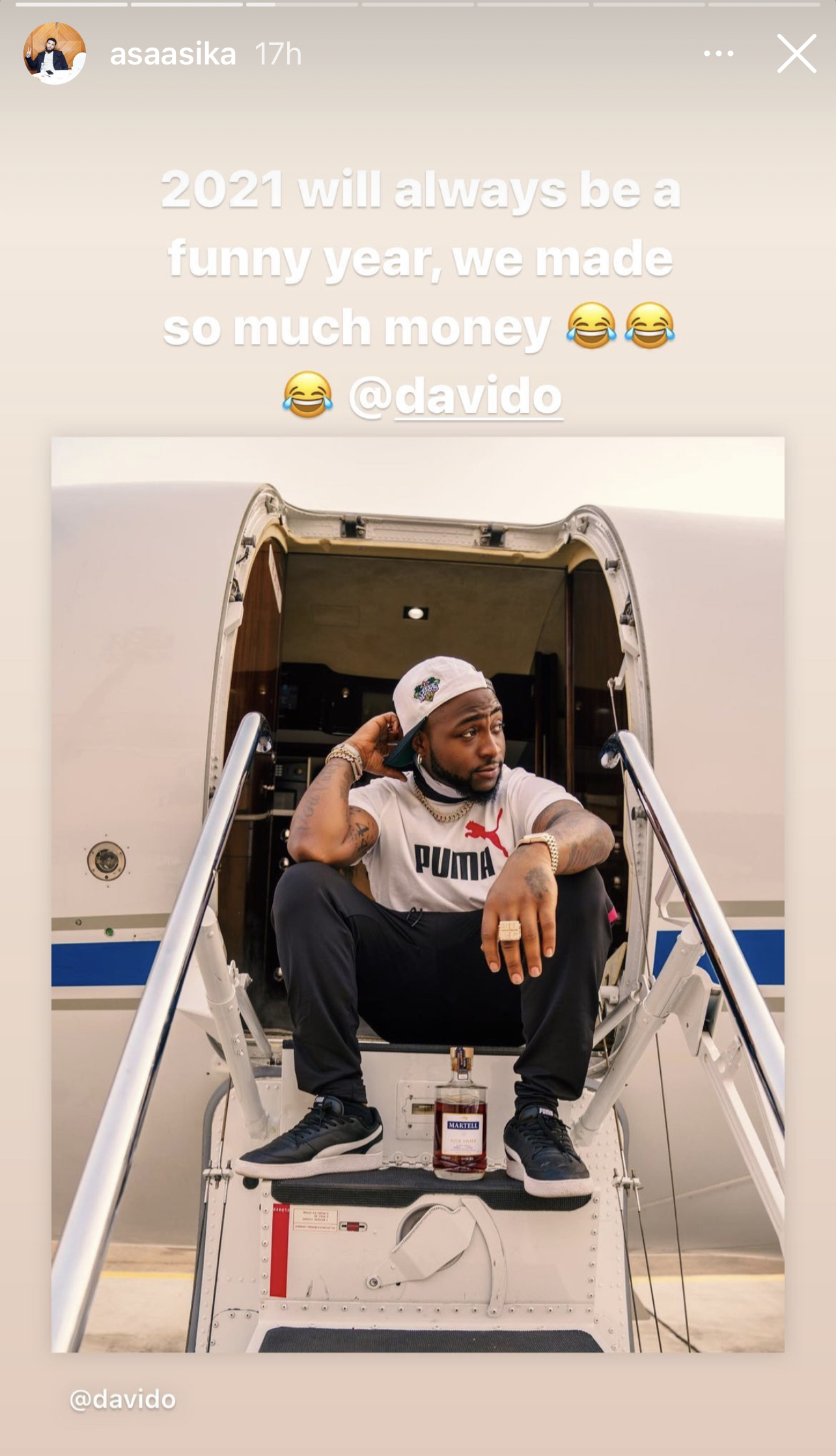 Davido recently acquired a new Lamborghini Aventador to his collection of cars, a few weeks after he gifted himself a Rolls Royce Cullinan for his birthday.
The 29-year-old shared photos of the new car in an Instagram story on Friday, adding that Christmas came early for him.
"Christmas came early. I promise that was the last one. No more cars for a while," he wrote.
Davido has been spotted with several cars including a Bentley Bentayga, Range Rover, Mercedes-AMG, Mercedes Benz G63 AMG, Lamborghini Huracan and 2021 Rolls Royce Cullinan.
The pop singer also announced that he was donating N200 million raised by his friends to charity. He added N50 million of his personal money to bring the total to N250 million.