The Federal Government on Wednesday released the official gazette proscribing banditry and and classifying it as terrorism in Nigeria.
Dr Umar Gwandu, the Special Assistant on Media and Public Relations to the Attorney General of the Federation (AGF) and Minister of Justice, disclosed this in a statement in Abuja.
The AGF had on Tuesday announced during his appearance on the NTA programme "Good Morning Nigeria", that the Gazette will be out soon.
The Gazette, titled, Terrorism Prevention Act gives effect to a Federal High Court ruling on 25 November 2021, declaring bandits as terrorists.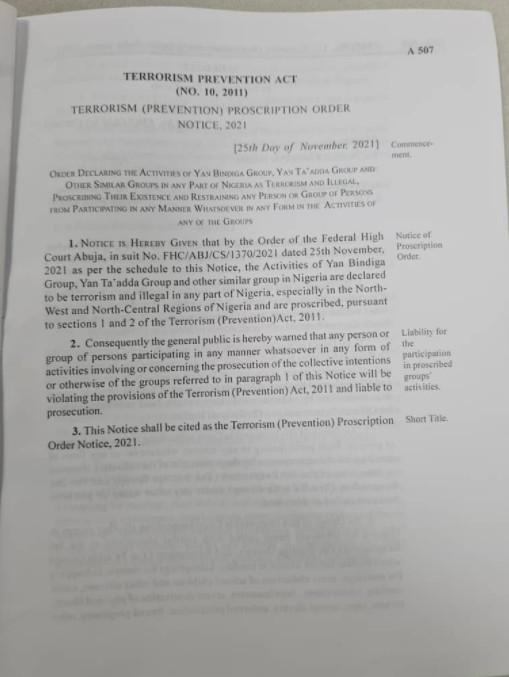 It cites the activities of Yan Bindiga, Yan Ta'adda and other bandit gangs in Nigeria and declares their actions to be terrorism.
"Consequently", the Gazette says, " the general public is hereby warned that any person or group of persons participating in any manner whatsoever in any form of activities involving or concerning the prosecution of the collective intentions or otherwise of the groups … will be violating the provisions of the Terrorism (Prevention)Act 2011 and liable to prosecution ".
Load more