Chris Oyakhilome Foundation International is definitely changing the narratives about African youths – who were once labeled "strong" but "unintelligent"- with Future Africa Leaders Awards(FALA).
More evidence of this came to the fore at the post-Future Africa Leaders Awards 2021 Press Conference held in Lagos on Thursday.
At the press conference, present and past beneficiaries of the award gave details of how they made significant contributions to their communities.
Mr. Isaac Bitrus Nggida, the winner of the Future Africa Leaders Awards 2021 from Nigeria, who spoke with PM News, said:
"I first heard about the future Africa leaders Awards in 2018, since then I have been carrying out projects in communities that have been affected by the crisis in Jos as part of my contribution to building a new Africa of our dreams."
The 23-year-old Nigerian, however, noted that it wasn't stressfree but he was focused on creating a positive change.
He said: "It is not easy considering the fact that am a young person, so seeking funds from relevant government agencies and partners but what kept us going is the unity of purpose and focus.
"Currently, we have mapped out projects that we are going to be carrying out especially in communities that have been affected by the crisis.
"This award means a lot to me considering the fact that a great foundation like the future Africa leaders foundation recognized our efforts towards making our society a better place, this alone is a great motivation for me to do more."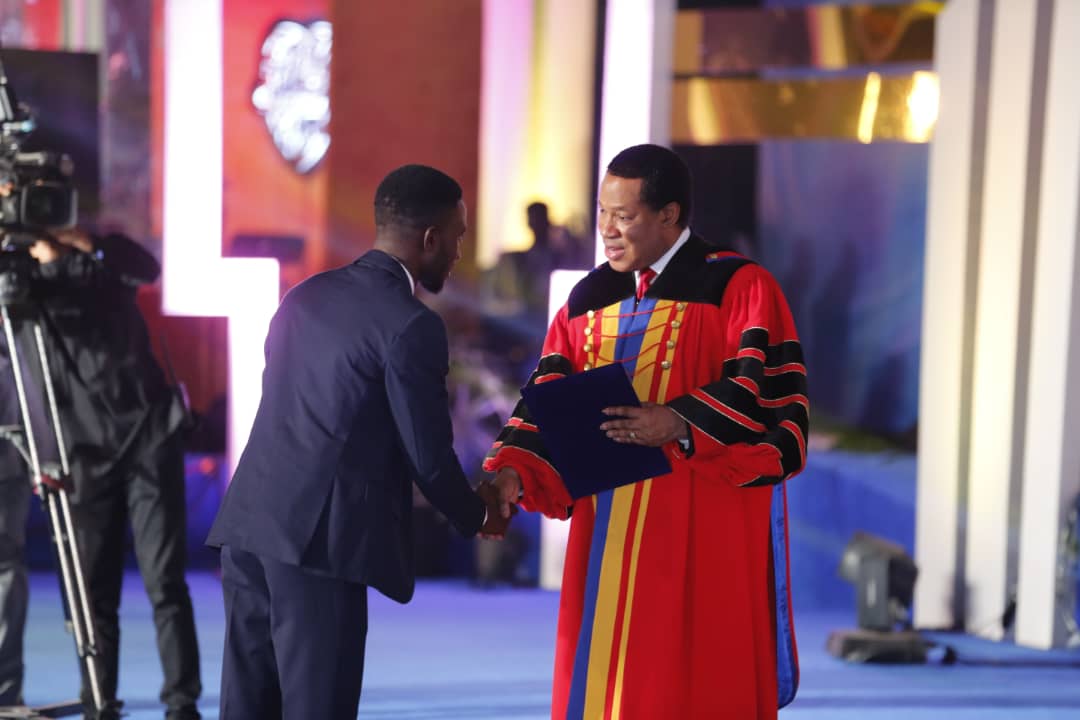 Nggida, however, appreciated Pastor Chris Oyakhilome for creating the platform.
He said: "I want to express my profound gratitude to pastor Chris Oyakilome for providing a platform for us through the future Africa leaders foundation to change the narrative of Africa and also to put Africa on the global map.
When asked what he will do if he becomes President of Nigeria, he said: "If I become president of Nigeria, I will change the policies and programs that have kept us where we are today and also make sure that the youth are part of the decision making process in Nigeria by providing a platform for them to change the narrative of Africa."
Mr. Gwei Micheal Wawa, the 2020 star prize winner of the award, also took journalists through his work to create a better Africa.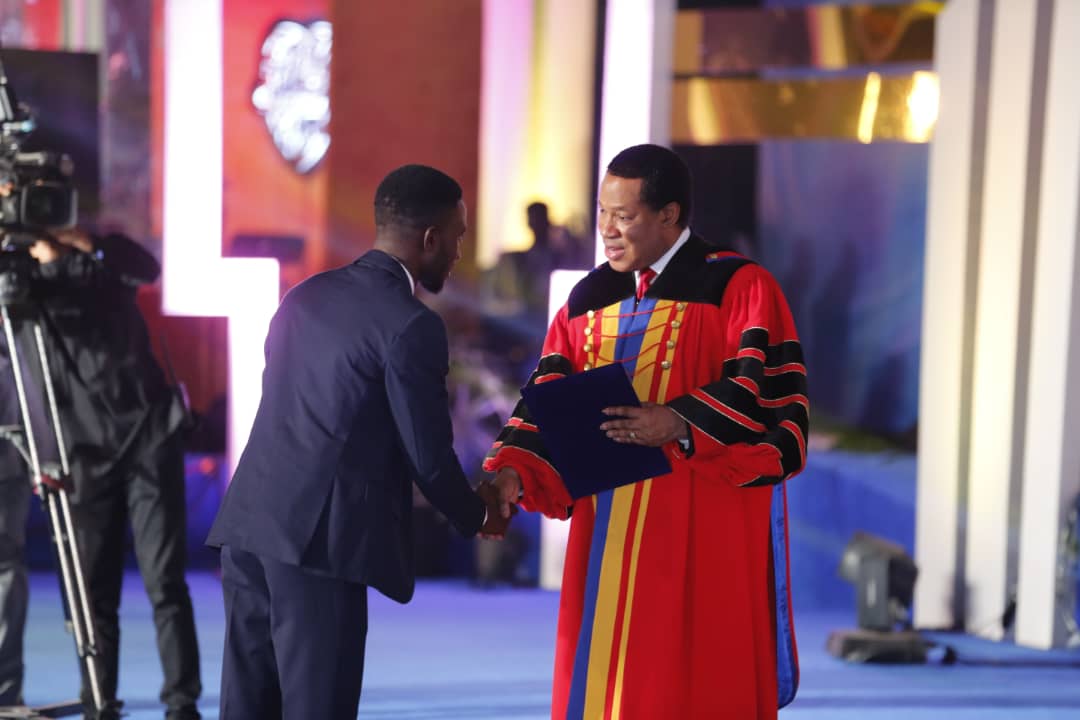 Wawa from Cameroon, in 2020, started an NGO called "Youth Empowerment through Science and Technology" (YEST).
The organization held 34 conferences and 14 seminars that directly impacted over 18,000 young people.
Challenged by the high demand for blood in Cameroon, Gwei Michael Wawa created a digital health service platform called YEST-IN DHS, which provides 24-hour online free consultation and supports services for hospitals, health centers, and non-profit organizations with special attention to helping them manage the blood donation process digitally and networking blood donors, hospitals, blood recipients and health care workers.
Over 10,000 people have registered on the website, with over 2,400 liters of blood donated in just five months of operations.
Wawa added that he is currently working with traditional rulers across Africa so as to create a platform that will tell the true stories about Africa.
Wawa said this will help to preserve the African culture with true information and not stories from foreign books.
The 23-year-old said he is also currently working on a pharmaceutical project that will make drugs easily available for people in rural areas and university students.
Anna Maneno, a 20-year-old lady from South Sudan, who spoke at the event, also thanked Pastor Chris Oyakhilome for creating the platform that will celebrate and encourage African youths to be better than the world expects.
Maneno, however, vowed to keep working to make South-Sudan and other African countries better.
However, Titi Temisan, the Pastor of Christ Embassy, Abeokuta, who was present at the event charged the youth to continue in their strides to be problem solvers.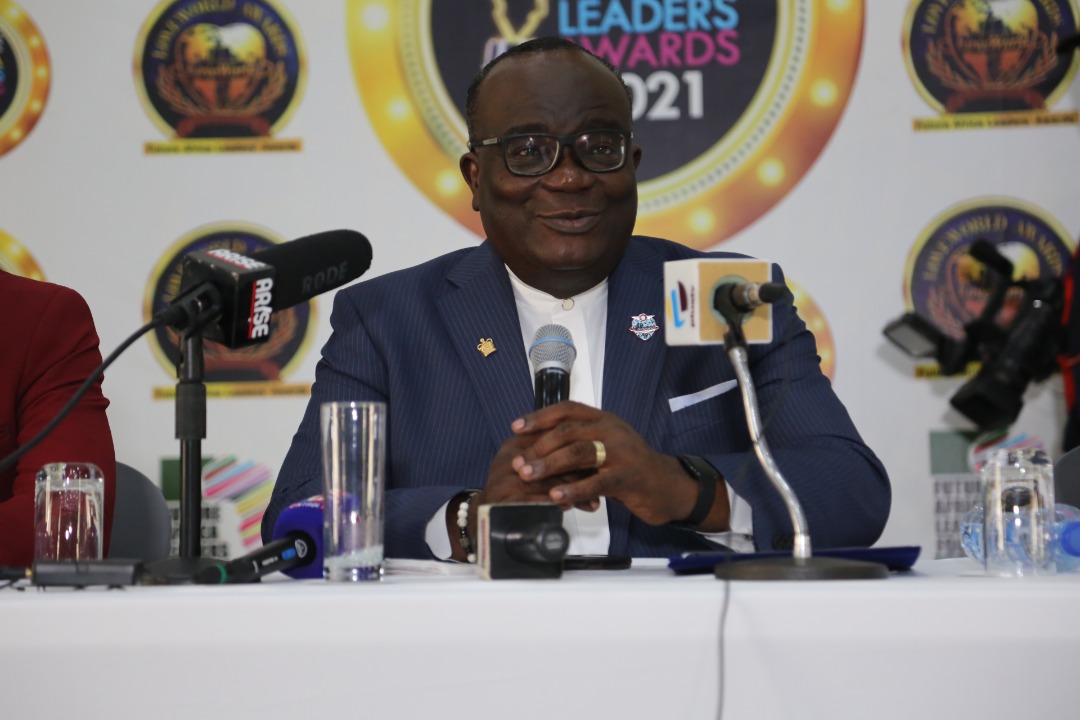 Temisan said the world doesn't expect much from Africa asides from raw materials but the narratives are changing.
2021 Future Africa Leaders Awards
2021 FALA was held on December 31st as part of New Year's Eve Service with Pastor Chris.
The event was broadcast across over 2,000 Satellite and terrestrial stations worldwide, including the Loveworld Networks, Internet, and all available Social Platforms and Networks, and watched by billions of viewers.
30 individuals from 20 African countries were nominated for the highly-coveted global recognition awards.
Camerounian Nervis Nzometiah Tetsop bagged the Star Award with a sum of $25,000.
Tetsop is an exceptional innovator and community builder with great enthusiasm for youth leadership development. By motivating others to aspire for relevance through several workshops and seminars on career orientation, leadership, and impact opportunities, he is leading positive change in his nation with the use of technology
Also, Anna Maneno Michael Milla (South Sudan – 20 years), Cesar Komi Aguidi (Togo – 23 years), Prince Funsani Zulu (Zambia – 21 years), Hillary Nakitare (Kenya – 23 years), Manzi Guevara (Rwanda – 23 years), Isaac Bitrus Nggida (Nigeria – 23 years), Deo-Gratias Meyou (Benin Republic – 24 years), Prisca Torboal (Chad – 23 years), Emmanuel Gyan Finawah (Ghana – 23 years), and Nzometiah Nervis Tetsop (Cameroon – 23 years) bagged $10,000 each.
Load more