Leader of Salvation Ministries Pastor David Ibiyeomie moved the Sunday service of the Port Harcourt based church to the site of its new cathedral.
Ibiyeomie said the 120,000 capacity cathedral is the largest church auditorium in the world.
The building was completed in 2020.
A service of praise was held on Sunday at the site, with Ibiyeomie exulting God.
"We can never thank God enough for what he has done, is doing and will continually do here at the Cathedral.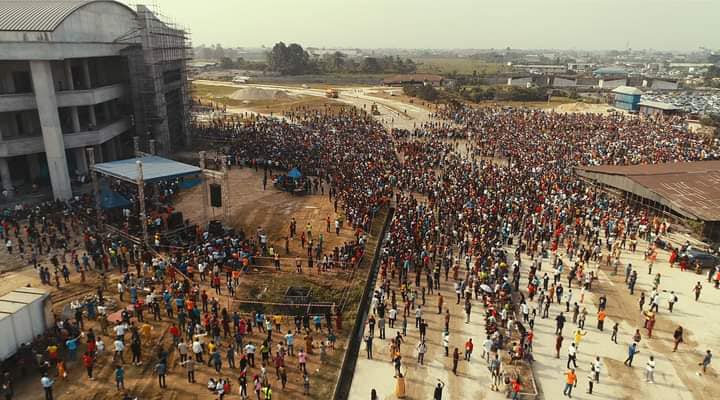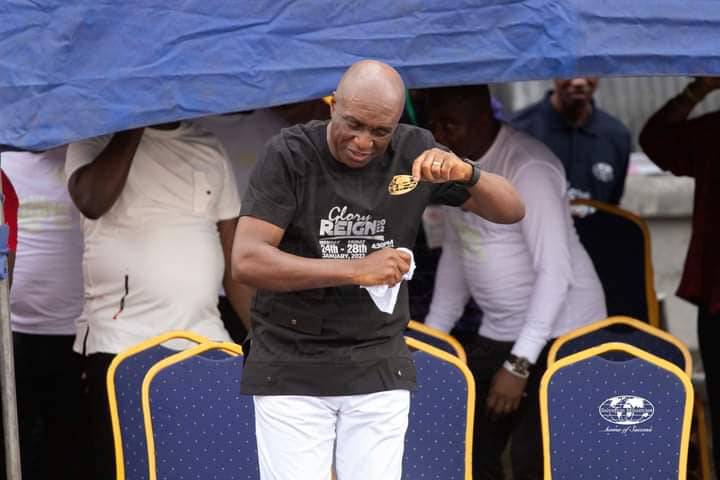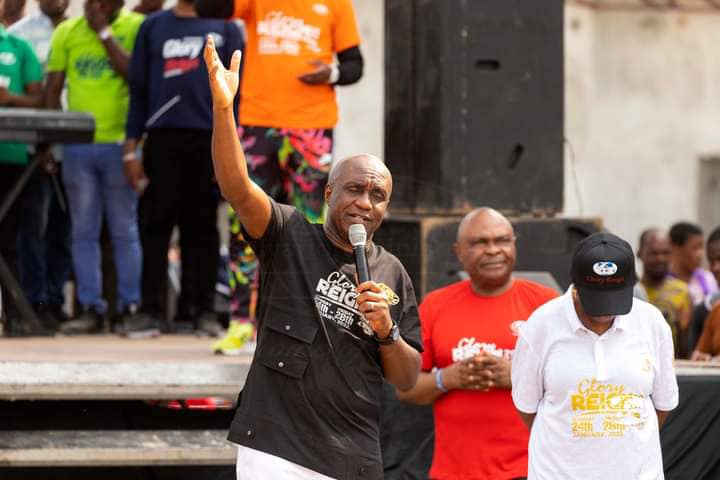 "Praise has the power to bring immediate results.
"By today's praise, every door that is shut is opened right now! In Jesus Mighty Name!," he said.
Called the Hand of God Cathedral, Ibiyeomi's church has been listed as the biggest evangelical church auditorium by Wikipedia.
It is not classified among the orthodox churches, where St.Peter's Basilica, Vatican City, with its 15160 square meters size, is ranked number one.
The Basilica can only accommodate 20,000 worshippers at the same time.
There are other big churches in Nigeria.
After Ibiyeomi's church, Dunamis International Gospel Centre in Abuja is ranked second. Completed in 2018, it can accommodate 100,000 worshippers.
Champions Royal Assembly, also in Abuja is ranked third. It can take 80,000 worshippers.
Fourth is Brazil's Temple of the Glory of God in Sao Paulo. Built in 2005, it can take 60,000 worshippers.
There has been no verification of the sizes of these churches by Guinness Book of Records, for instance.
Load more