A Nigerian pastor has given Jesus the credit for stopping American rapper 50 Cent from appearing at a concert on 4 December 2004 in the oil rich city of Port Harcourt.
Pastor David Ibiyeomie of the Salvation Ministries based in the city, said the concert date clashed with a crusade planned by the church. To his dismay, many church members had also bought the tickets to the 50 Cent concert.
The crusade, a night affair, stood to be poorly attended.
Jittery about a possible poor attendance at the church's event, Pastor Ibiyeomie said he asked for Jesus intercession.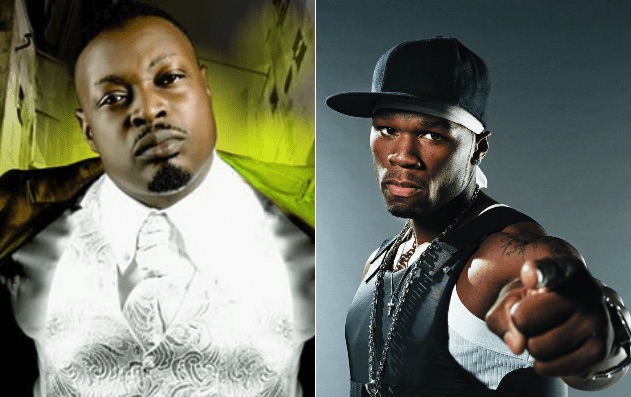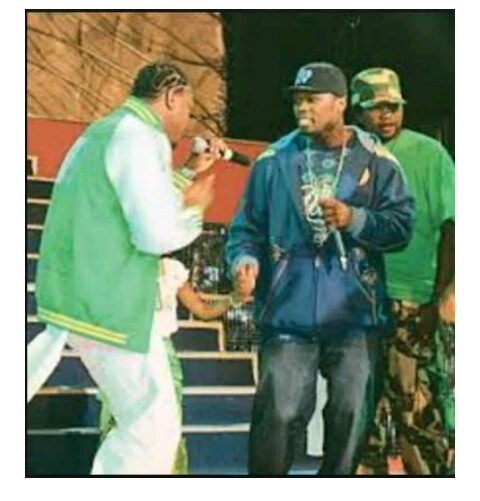 "I came up a night to his coming…on the rostrum. I said listen if 50 Cent comes tomorrow, I am not called by God..50 Cent will not come", he declared.
And 50 Cent, whose real name is Curtis James Jackson, did not come as he left for U.S. earlier than planned.
In Lagos on 4 December, the day of the concert, 50 Cent entourage were involved in a showdown with a Nigerian singer, Eedris Abdulkareem, who insisted he had a right to a seat reserved for the American.
The misunderstanding led to a brawl, that spilled from the charter flight to the tarmac at Murtala Muhammed Airport in Lagos.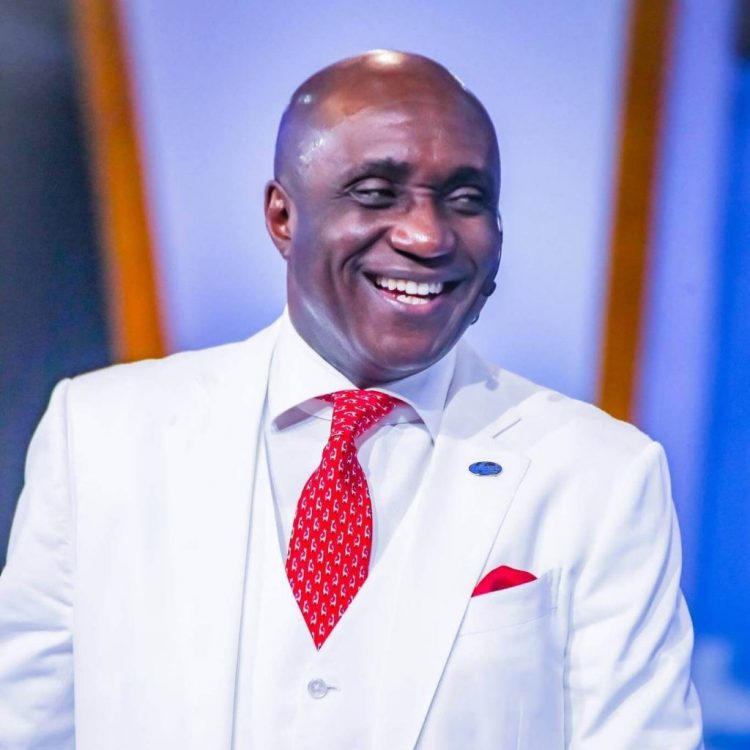 According to reports at the time, 50 Cent, who had performed in Lagos and Abuja, became exasperated by the misunderstanding.
He called off the Port Harcourt and Benin Star Mega Jam concerts, which were organised by Nigerian Breweries.
Thousands of fans in Port Harcourt were left disappointed when 50 Cent did not show up.
Salvation Ministries had a successful crusade at the Port Harcourt Civic Centre.
News24 in a story published few days after the showdown, captured what happened:
Bad boy US rapper 50 Cent cut short a Nigerian tour after his entourage got into a scuffle with a local hip-hop star over first-class seating on a chartered jet, a witness said on Monday.

Trouble broke out on Saturday when a Nigerian rapper took a seat reserved for 50 Cent on a jet which was due to fly his group G-Unit and local support acts from Lagos to Port Harcourt ahead of their next gig, he said.

"Idris Abdulkareem had his own seat, but deliberately went to the seats reserved for 50 cent and his crew, G-Unit," said a witness who was working with one of the tour organisers and who asked not to be identified.

"50 Cent's security asked him to move but he did not. Idris continued to abuse them, then 50 Cent's security hurt him," he said.

Shortly after the incident the US group cancelled the tour and made arrangements to return to the United States, he added. The rapper was still in his car on the airport tarmac during the brawl and was not directly involved.

Tour promoters Nigeria Breweries confirmed that the last two dates of the tour had been cancelled, and asked fans to contact them for refunds.

"You know the concert nearly ended up in a mess. For now, we are not prepared to talk about this messy affair. Be patient, we will talk at the appropriate time," said a spokesperson for Nigeria Breweries.
Ibiyeomie went back memory lane in a speech to mark the beginning of 21-day fasting by members of the church.
The statement was published by Church Gist on Monday.
Here is Pastor Ibiyeomie's interpretation of what happened:
We were to have a crusade at the Civic Centre and a young man called 50 Cent was to perform in Port Harcourt. He was at the peak of his career.

How many of you know him? 50 Cent was to come to Port Harcourt to perform, Port Harcourt was on a standstill with the advert, it was one brewery, a known brewery that was doing the advert and that same day he was to perform we were to hold a crusade at the Civic Center Port Harcourt…even those who were to come for the crusade had bought the ticket for 50 Cent's concert.

I said come oh, that means if 50 Cent comes nobody will come for the Crusade and the whole of Port Harcourt, the advert was so thick.

I came up a night to his coming…on the rostrum. I said listen if 50 Cent comes tomorrow, I am not called by God..50 Cent will not come.

A young guy said…(he is a Catholic) "o boy you hear wetin this man dey talk, 50 Cent no go come, if dat man no come then I go dey born again".

Meaning, are you hearing what this pastor is saying? If 50 Cent does not come then I will be born again. He stood here to testify. How many of us were in Church then? He said 50 Cent won't come? When I don buy ticket?

I said listen, if you drop pin at Civic Center, it will sound because the town was on a stand still.

I said two Kings don't reign, that was exactly what I said. Jesus can't be reigning and 50 Cent too will reign. I said he will not come tomorrow. He was already in Nigeria; he had performed in Lagos already and he was on his way to Port Harcourt.

I said, "Listen, by tomorrow 50 Cent will not perform in this Town," I decreed it.

He got into the plane on board the flight, Charly Boy too was on board and then Charly Boy carried their PMAN (Performing Musicians Association of Nigeria) Crew, Americans said no, this crowd can't follow us.

You know when you speak, God will orchestrate things anyhow…they said, this crowd can't follow…they had a tough argument on board, the Americans advised 50 Cent to turn back that he is at risk to go to Port Harcourt, he did not come.

Are you hearing what I am saying? His concert was cancelled.

I don't care what wants to challenge you, anything you decree in these 21 days, God will honour them.

50 Cent did not come and the Crusade was thick, that was the last time we held crusade in that place because the place could not contain us.

Listen, when you see a Christian saying, "Listen you witch," they don't say those kind of things without preparation".
Load more