The Israeli Security Agency also known as Shin Bet has arrested five Jewish Israelis accused of assisting an Iranian operative gather intelligence and make connections in Israel.
According to an indictment of the five by Shin Bet, the spies collaborated with the Iranian operative, named as Rambod Namdar, despite some of them suspecting that he may be working for the Iranian regime.
The five suspects — four women and one man — are all Jewish immigrants from Iran or the descendants of Iranian immigrants.
Their names are all barred from publication under a court-issued gag order that was requested by their attorneys.
According to the Shin Bet, the suspects took photographs of strategically significant sites in Israel, including the US Consulate in Tel Aviv; attempted to form relationships with politicians; provided information about security arrangements at various sites; and committed other offenses — all at the direction of the Iranian operative and in exchange for thousands of dollars.
In one case, the operative, who went by the moniker Rambod Namdar and pretended to be Jewish, attempted to convince one of the suspects' sons to improve his knowledge of the Persian language and join a Military Intelligence unit, the Shin Bet says.
In some cases, the suspects acknowledged that they were aware that Namdar may have been an Iranian intelligence operative, but continued their communications with him anyway, according to the security service.
"With their grave actions, those involved put themselves, their families and innocent Israeli citizens at risk, as their information was transferred to Iranian intelligence, in addition to the information that was given over about Israeli sites and American sites in Israel, which would be used for terrorist purposes," a senior Shin Bet official said.
The five suspects were indicted earlier today in the Jerusalem District Court, The Times of Israel reported.
Checks revealed Namdar has deleted the Facebook account.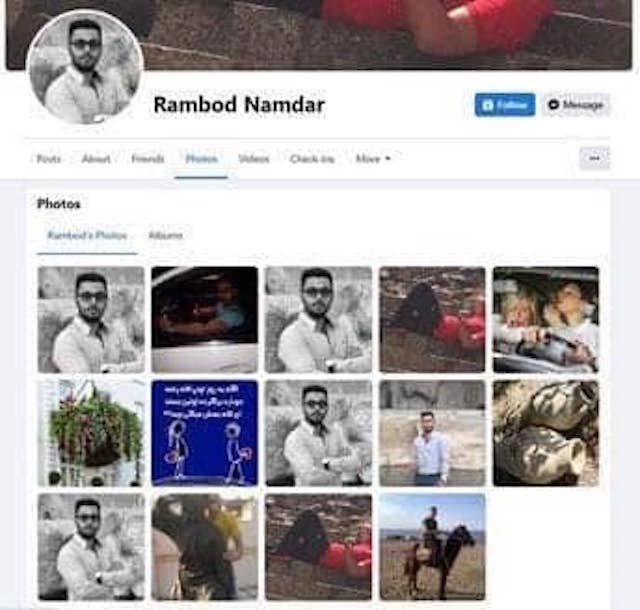 Load more