By Ifeanyi Olannye/NAN
Chukwuka Monye, 43-year -old born in Delta, has declared his aspiration to become the president of Nigeria come 2023.
Monye, Africa's leading social innovator and change management expert for over 20 years, made the declaration at his hometown, Onicha-Ugbo, Aniocha North Local Government Area of Delta.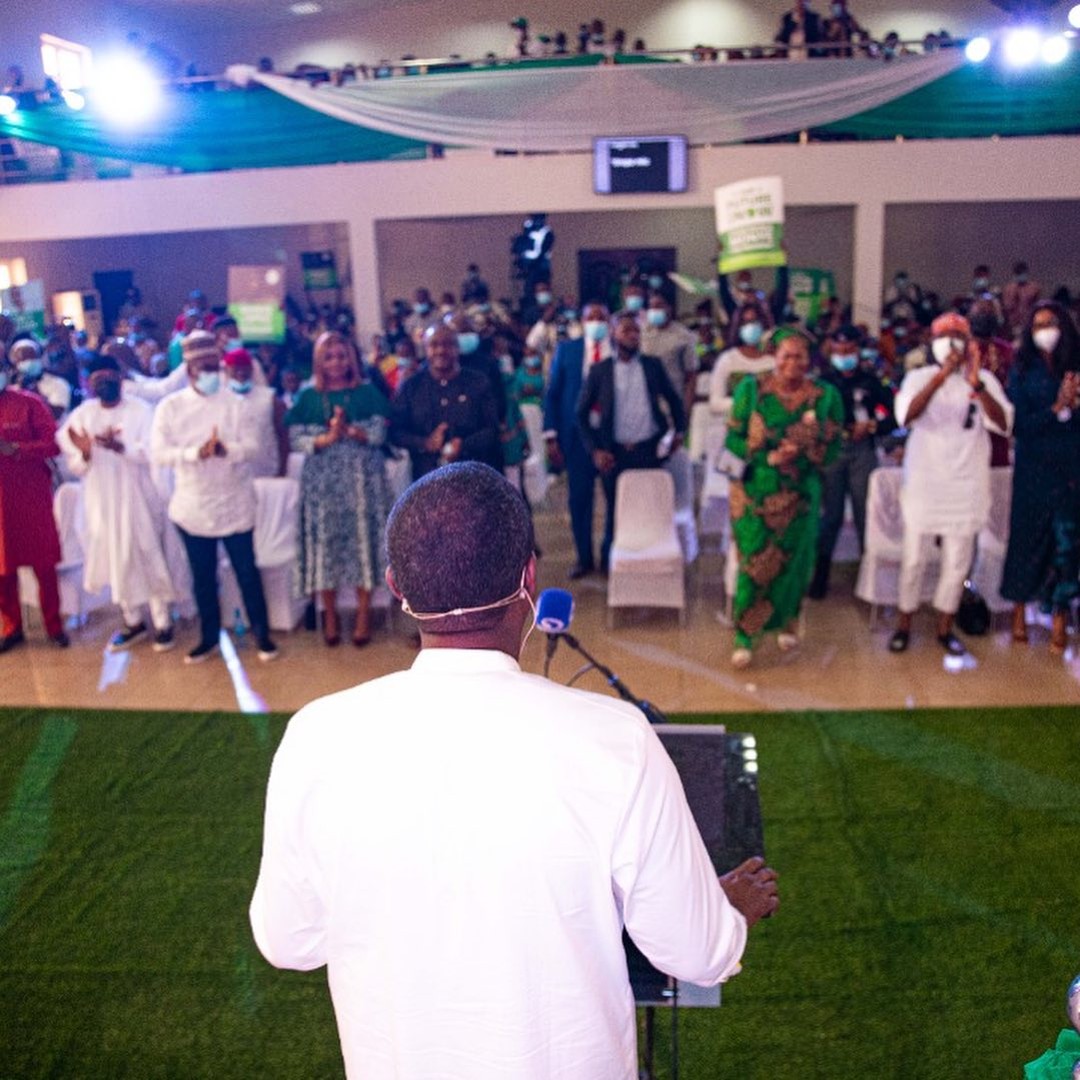 Monye's declaration was more like that of an independent candidate as he did not affiliate with any known political party in the country.
He said that there was no better time than now to make the right decision to recover and reposition the decaying foundation of the country, adding that the future the youths seek is now.
Monye noted that his declaration to occupy the number one seat in the nation was remarkable.
He said that there were lots of questions waiting for answers, given the sacrifices made by the founding fathers, fallen and living heroes, who fought and are still fighting for the country to become great.
The aspirant noted that the poverty rate in the country was alarming, signifying that many go to bed hungry and without hope for the next meal.
He said that the focus of his vision was security, institutional reforms, and jobs creation.
"So, I wonder if our founding fathers would be contented with the state of our nation today?
"For over 60 years, Nigeria has been drifting from pillar to post with no clear vision or direction. Today, we excel more away from home than we do here in Nigeria.
"With dwindling pride in our heritage, our growing lack of patriotism can be linked to; abuse of public trust, poor leadership, and corruption; this can be better.
"Growing up as a young boy, I remember vividly being told that we are the leaders of the future. We accepted this with all our hearts believing that the future was coming soon.
" However, over time I realized that the future that we were promised appeared to be a date that will not be delivered.
"And so, I make bold to say to every Nigerian dreaming of a better Nigeria, that the future is not on a date on a calendar yet to be revealed. Believe me, when I say, our future is now," Monye said.
Monye, added," I have lived a life of faith; steadfast to God and in our human capacity to influence our destinies. So, much of who we are depends on the choices we make.
"I believe that if together, we make the right decisions that employ all the human, mineral and natural resources that we have been endowed, we can see a better Nigeria in our lifetime.
"For this reason, I Chukwuka Monye, present myself to serve as the president of this great nation, Nigeria. I love Nigeria and I believe that Nigerians matter and deserve a better today.
"Come 2023, we must seize this moment to prove that our generation is ready to lead our nation to a promised land and that future we have waited so long for is now at hand. Our Future is Now.
" I am a Niger Delta, who is proudly Nigerian and a firm believer of 'One Nigeria, due to the wholesome exposure to different parts and culture of the country where I met close friends from various ethnic backgrounds".
In an interview, some of his friends and allied of the same philosophy from North and Southern Nigeria lauded him for taking the bold initiative to declare his intention to run for president.
Alhaji, Rabiu Aliyu, an Educationalist; Mr. Elvis Akpovi, Executive Director, Not Too Young to Lead Initiative; Dr. Olori Boye-Ajayi, a Model and Mallam Nuhu Danladi-Teshi and others, lauded Monye for competence as a successful business and human manager.
They urged Nigerians, particularly youths to give their support to enable Monye to realize his ambition and to bring his wealth of experience to bear come 2023.
They called him a Social Innovator, People Person, Excellence Driven and Community Oriented, believing he would work to ensure the realisation of Nigeria of our dream.

Load more