Residents of Giwa and Agbado-Oke Aro, on the outskirt of Ifo Local Government Area in Ogun State, on Monday, protested high electricity bills.
The residents took to the Abule Egba Business Unit of the Ikeja Electricity Distribution Company at Jankara, Ijaiye-Ojokoro to air their grievances.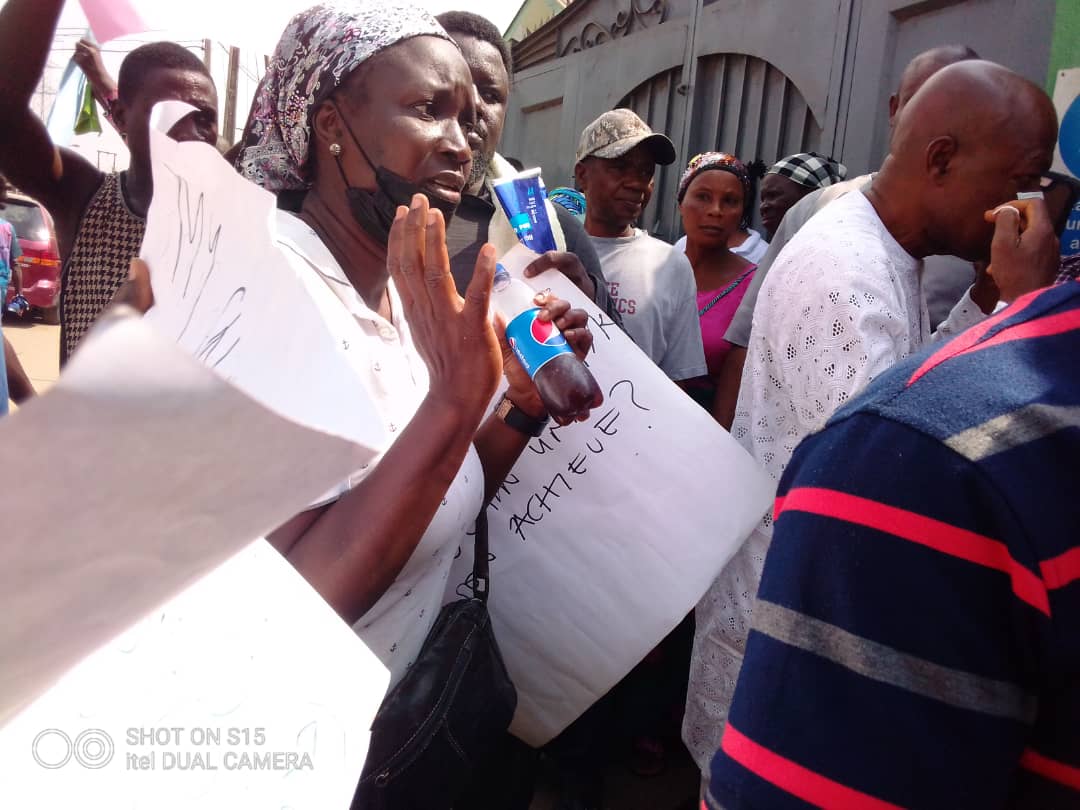 They marched to the venue with various placards, some of which read: "Minimum wage 30k, Nepa Bill 35k, 40k, 50k, how we won survive now," "Wahala be like crazy bills." "We can't continue to pay crazy bills, give us prepaid meters."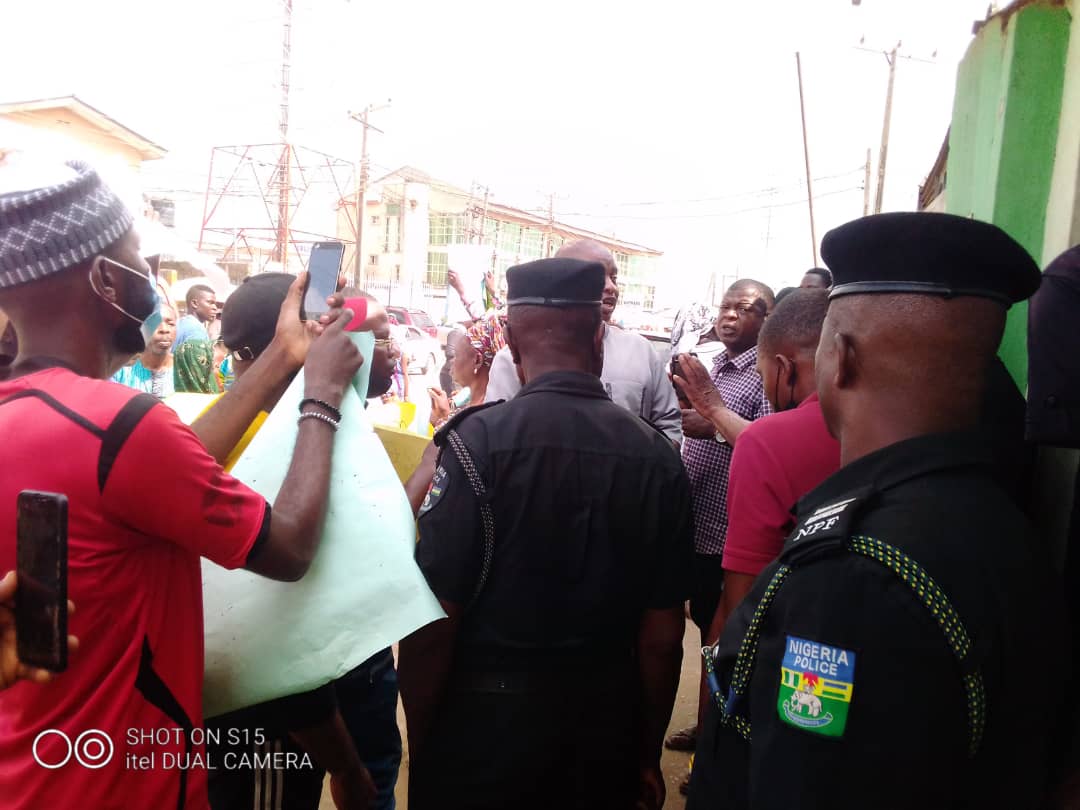 However, after hours of demonstrations, some senior officers of the IKEDC met with the representatives of the communities behind closed doors.
But the residents were not satisfied with the outcome of the meeting.
Mr. Kehinde Adeshina, a Chairman of one of the communities, who spoke with our correspondent at the scene said the bills went from N5,000 to N10,000, N20,000, and now over N40,000 without explanation.
Adeshina noted that the IKEDC officials claimed that the bills were based on consumption but there are houses with just a T.V and a few bulbs yet charged N35,000 for the month of December.
He said: "They (electricity officials) told us they will come for enumeration but we have informed them that it is either we get our prepaid meters or they bring the bills back to N10,000 per month.
"How do we survive with bills of 35, 40k when this in an area mostly dominated by elderly people. They told us to go and pay the amount issued for November which is N22,000 for each flat but we told them we can no longer continue to pay such amounts and we won't pay until the matter is resolved."
Engr. Timothy Akide, the Chairman of Cannanland CDA in Oke Aro, after the meeting with IKEDC officials, said:
"What you are seeing today is to show our grievances concerning the crazy bills in our community. We have reported this on different occasions but they kept giving empty promises but the last bill for December fuelled what you are seeing today.
"Our demands for prepaid was also not addressed, now we are told to pay N63,000 or wait till June or July till Federal Government released another set of pre-paid meters.
"Unfortunately, at today's meeting, the officials said the bills were due to consumption but we made them realize that our consumption per house has not changed, so they said they will come for enumeration from house to house. It is a welcome development because we know the truth will be revealed."
Another community leader, Dr. Kareem said it was clear the bills were estimated and not based on consumption.
He said: "According to the electricity officials, they were given a target of N36m so they were just allocating money to houses without real data. This is outrageous. The whole community was baffled by the latest bill ranging from N35k. The officials didn't give a clear solution but they promise to come and reevaluate. So, we will wait and plan the next action after the enumeration."

Load more