At least 17 people have now been confirmed dead in Thursday's massive explosion that occurred at Appiatse in the Bogoso area of Ghana's Western Region.
Minister of Information, Kojo Oppong Nkrumah said 59 other people were injured, some critically.
"Out of the 59 injured people, 42 are receiving treatment and some in critical condition", he said.
He said an evacuation plan has been activated to move those in critical conditions to medical facilities in Accra so they can get the needed assistance.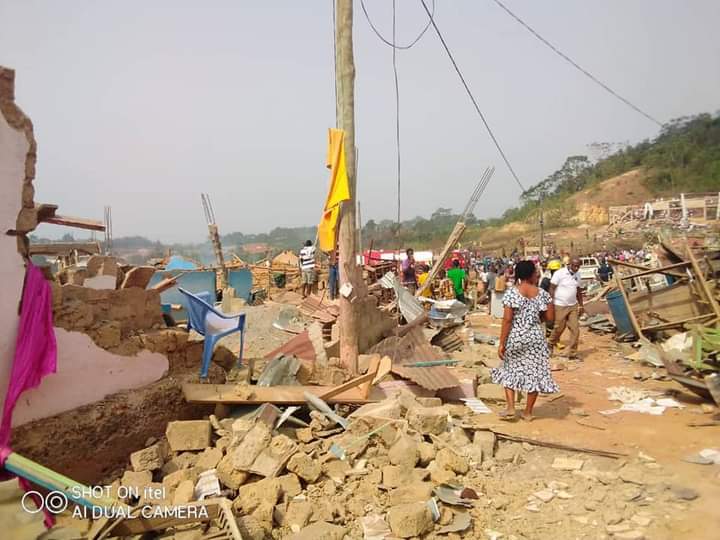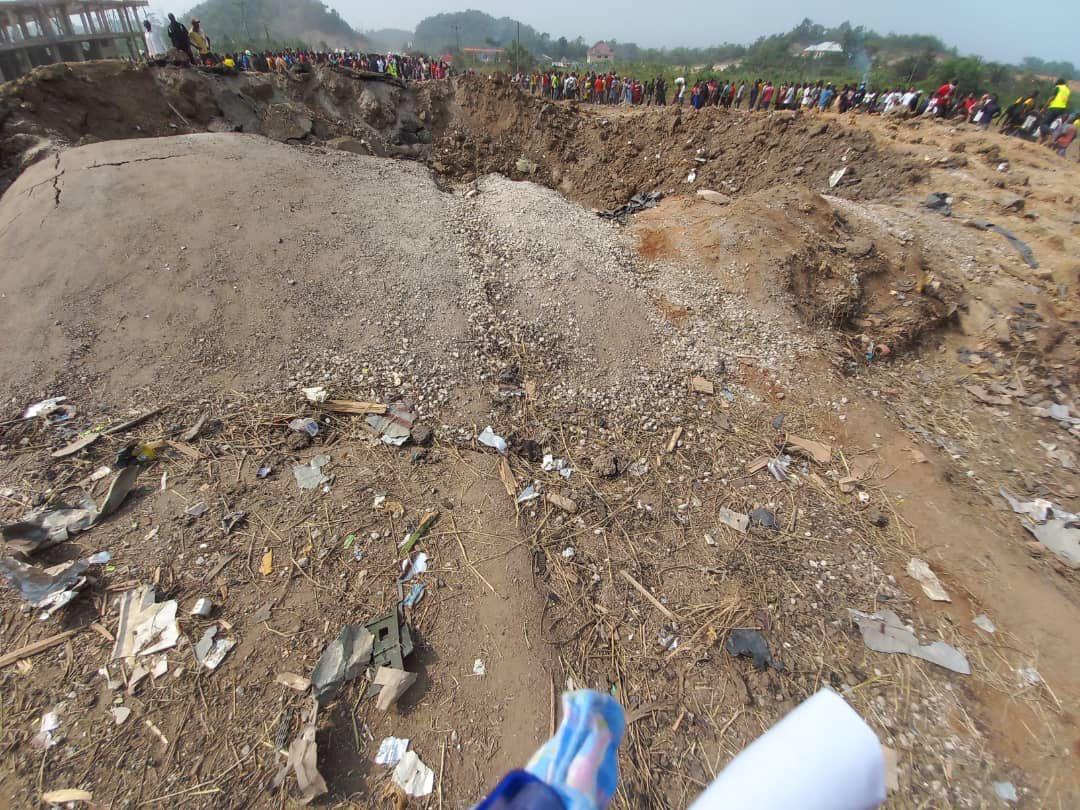 An update will be provided before noon today as the Ghanaian leader, Nana Akufo-Addo also visits the area.
"Preliminary reports indicate that there was an accident involving a truck conveying explosive material for a mining company, a motorcycle, and a third vehicle close to an electricity transformer, leading to the explosion", Nkrumah said in a statement Thursday night.
"Upon the instructions of the President of the Republic, a National Emergency Response Mechanism was activated immediately. Personnel from the Police Service, Fire Service, National Disaster Management Organisation (NADMO), Ghana Health Service, National Ambulance Service, the Municipal Authority, and residents have all been involved in providing support.
"Additional personnel and resources have been dispatched to the community to support the response effort.
"An alternative route has been created to facilitate the movement of stranded vehicles plying that route.
"To forestall a secondary explosion, a joint team of police and military explosion experts has been deployed to examine the situation and put in place the requisite measures.
Early reports indicated that as many as 500 houses and structures in Appiatse have been destroyed.
Nkrumah saaid and plans have been put in place to ensure that stranded community members are catered for in the coming days.
How the accident happened:
Ghana's leading newspaper The Graphic said a policeman, D/Cpl Isaac Kamanim of Firearms Unit/Tarkwa was escorting explosives from MAXAM Company, Tarkwa, in a DAF van with registration number WR 2252-18 driven by Alfred Pappoe to Chirano Gold Mines in the Western North Region.
At a section of the road between Bogoso and Bawdie, a motor cycle rider from the opposite direction ran under the van carrying the explosives.
The motor cycle caught fire, ignited the van which burst into flames and exploded.
The driver sustained deep cut on the head and was rushed to the Tarkwa Government Hospital.
The Police escort escaped unhurt. The motor bike rider was feared dead.
An extensive damage was caused to a nearby ECG transformer.
Also a number of nearby buildings were razed down, that portion of the road was damaged, some vehicles plying that road were damaged, passengers and inhabitants sustained varying degrees of injuries.
The main road linking Tarkwa and Ayamfuri has been blocked momentarily with no vehicle crossing from each side.
Some vehicles have been torn into pieces and about 100 vehicles had their windscreen shattered.
Graphic videos showed mutilated bodies of victims. A large crater can also be seen beside a road.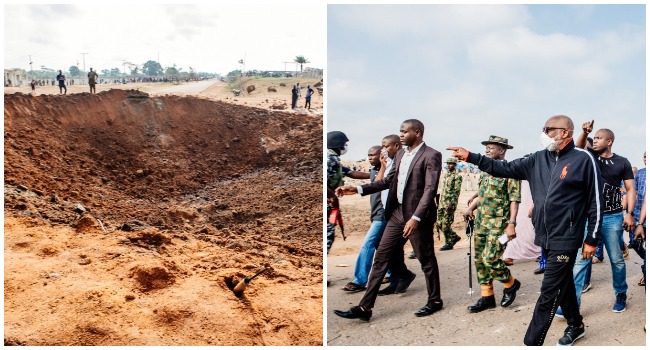 Echoes of similar accident in Ondo state
In Nigeria's Ondo state, a similar explosion at 1a.m. in the town of Iluabo on 28 March, 2020 caused extensive damage.
It created a deep hole on the road and destroyed over 50 buildings.
Governor Rotimi Akeredolu said the explosion occurred when a convoy transporting explosives to a storage facility in a neighbouring state developed a fault while in transit along the Akure Owo Road about 2km from the Akure Airport.
"Security personnel and other individuals transporting the ordinances noticed smoke from the vehicle. After several attempts to extinguish the resulting fire failed, the vehicle and its consignment ignited causing a massive explosion that was felt in Akure and its environs.
"Presently, efforts are being made to ascertain if there are casualties. Following my visit to the scene, I have directed that the area be cordoned off to allow the explosive ordinance department/bomb squad to extricate the vehicle buried underground".
Akeredolu debunked an academic's theory that the explosion was caused by an asteroid.

Load more