Grace Makun, wife of celebrity fashion designer, Omoniyi Makun, popularly called Yomi Casual has taken to social media to pen a sweet note to her husband as he clocks 37 today.
Grace in a post on her Instagram page was thankful for meeting and marrying Omoniyi.
Without micing words, she hailed her husband, while adding that he had changed in so many ways and she is so proud of him.
In her lengthy post she wrote: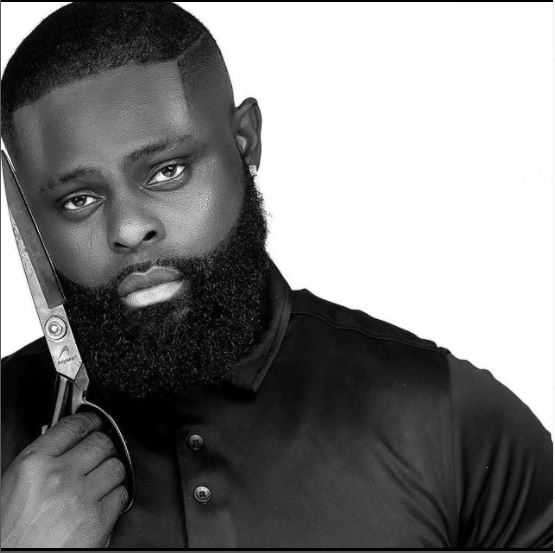 "Omoniyi Oko mi 🎊🎊🎊 I celebrate you my Happiness , my companion , my team player , my ginger , my lover and best friend , gossip partner made for me 😁
GOD BLESS THE DAY I MET YOU , it has been years filled with so much fun , good days , oh yes bad days too( A lot 😂) , worse days too , but in all you remain the kind , loving and courageous man that you are, everyday I bless God for giving me my own companion , You have grown and changed in so many ways and I thank God it is for good. Your wife is soooo proud of you 😁 @yomicasual
If you don't know my husband let me tell you a lil bit about him
– VERY STUBBORN 😂 oh yes
– Bad mouth 😩 you will just go and sleep
– quick to anger
– very hardworking , man no Dey tire
– overly talented aka Mr creative
– he loves team work ✔️
– Mr buy buy 😩
– he can be annoying 😩 sometimes I just want him out of my space , but e no Dey last , I would miss him in 1 min 😂love will not Finish me o
– he's hot headed , don't talk to him when he's angry o
– He's manly ego sometimes need coconut water to calm it down
ABOVE ALL HE LOVES HIS FAMILY , HAPPY BIRTHDAY TO THE KING OF MY HEART !!! MAY THIS YEAR BE THE BEST YET SEEN IN GOOD HEALTH AND PROSPERITY 🙏🎊
IT IS OUR SEASON OF ENTHRONEMENT 💪🏽"
Yomi Casual and Grace tied the knot in October 2017 and are blessed with two children, Khaley and Kendrick.

Load more