Abdulsalam Abubakar, the father of slain 5-year-old pupil, Hanifa has spoken about days of family anxiety and how security agents eventually trapped her abductor-killer: her schoolteacher.
Abubakar who described Hanifa's fate and the family's loss as a trial from Allah, said the family prayed for divine intervention over her disappearance.
"We found her Alhamdulillah. Unfortunately, we didn't find her alive the way we would have wanted, but dead. Allah knows best," he said.
Mr Abdulsalam revealed how Hanifa's schoolteacher, Abdulmalik Tanko, her abductor and killer came to shed crocodile tears in his house, a day after her disappearance.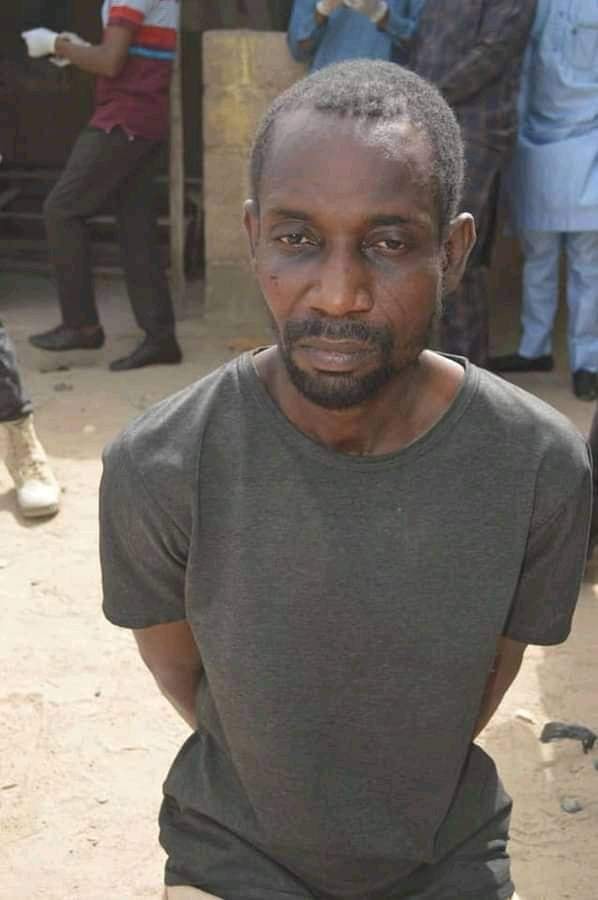 "This is her third term in the school. She was initially going to an Islamic school when we decided to enrol her in Noble Kids School because it was in the neighbourhood, close and accessible. We never envisaged this terrible outcome.
"After kidnapping her on 4th of December, 2021, we didn't get any contact from him until about 8 or 9 days later when he texted. I came back from dawn prayers at about 7am and found a nylon bag at the entrance.
"Upon opening, I found her sweatshirt inside, the badge on her hijab and a photo of her. About an hour later he texted to inquire if we had seen proof of the fact that she was in his custody, we affirmed but pleaded that he should allow us speak to her to confirm she is alive.
"He instead opted to show us another evidence, so he directed us to Kwankwasiya estate along Zaria road.
"He asked us to count 21 lampposts by the left and look into the drainage, we'll find proof. After a frantic search, I found the nylon and when I opened it, it was her hijab without a badge that was in it.
"We confirmed to him but still pleaded with him to hear our daughters voice. He hung the call and demanded for a N6m ransom. He threatened to kill her if we did not comply," Mr Abdulsalam told Daily Nigerian.
He said after putting together some cash, the kidnapper directed them to drop it at the same spot in Kwankwasiya estate where he directed them to earlier.
"So we complied, but not without reporting to the security agents. The security agents instructed that we comply so that they would trail him. Unfortunately by the time the security agents got there, he had taken the money and left.
"That night, not more than 20mins after, he called furiously ranting that the ransom money was incomplete that we must complete it otherwise he would kill her.
"So when I reported to the security agents again, they instructed us to comply, assuring that they would nab him this time. Unfortunately for him, he didn't change location for collecting the ransom, so we went and dropped it. When he came out of hiding and was about picking it up, the security officers swooped on him," Mr Abdulsalam narrated.

Load more