Arnold Schwarzenegger, actor and former governor of California has been involved in a horrible 'multi-car crash' that resulted in a woman being hospitalised.
The Terminator actor, 74, was pictured at the scene on Sunset Boulevard on Friday afternoon, in Los Angeles.
According to TMZ, his car collided with a Prius and his SUV ended up 'on top' of the other car.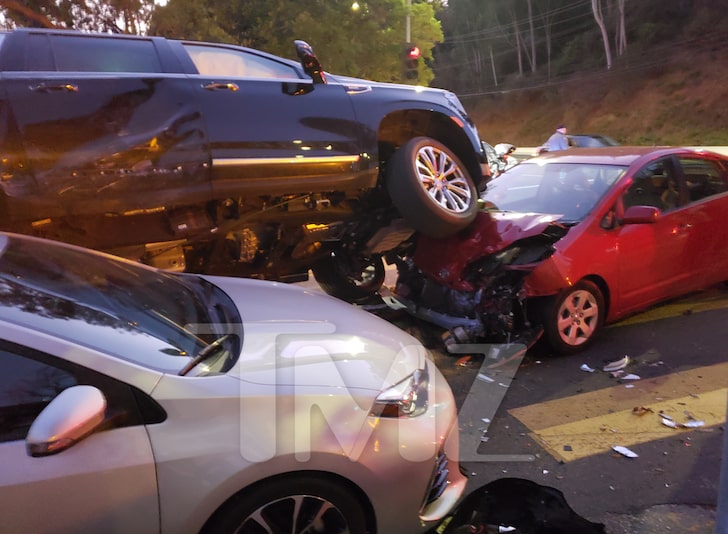 His car then rolled into a Porsche – with an eyewitness telling the publication it 'looked like a stunt from a movie'.
The Prius driver has reportedly been taken to the hospital with head injuries injuries.
Arnold was seen in photos speaking to others at the scene, obtained by TMZ, and is doing 'well' after the crash.
'There was a collision about 4.35 on Sunset and Allenford Avenue,' a spokesperson for the LAPD said..
'It was a four vehicle traffic collision (and) fire departments and paramedics transported one female to a local hospital with an abrasion to her head.
'Neither alcohol nor drugs are suspected as a factor in this and all parties remained at the scene.'
Law enforcement sources told TMZ, they believe the accident was Arnold's fault.
They say he was turning left but there was a left turn arrow that was still red. Arnold was not ticketed.

Load more