The political atmosphere in Ekiti, has been politically charged in the past two days as the two main political parties in the country, the All Progressives Congress, APC and the Peoples Democratic Party, PDP conduct primaries to choose candidate that will fly their flag in the state governorship poll scheduled for June this year.
The PDP, which is in opposition in the state concluded the conduct of its primary on Wednesday night, with Bisi Kolawole, said to be the anointed candidate of former governor Ayodele Fayose, emerging the winner.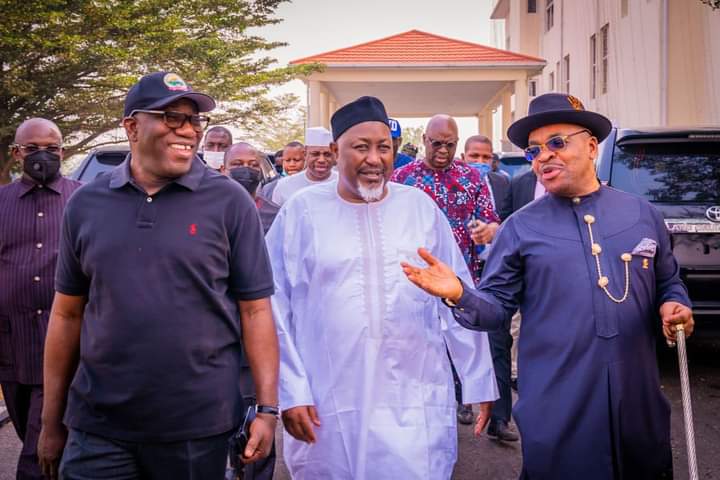 However, the APC began the conduct of its primary on Thursday morning, with seven of the eight aspirants announcing their withdrawal from the exercise over alleged plan by Governor Kayode Fayemi to rig the primary in favour of his anointed candidate.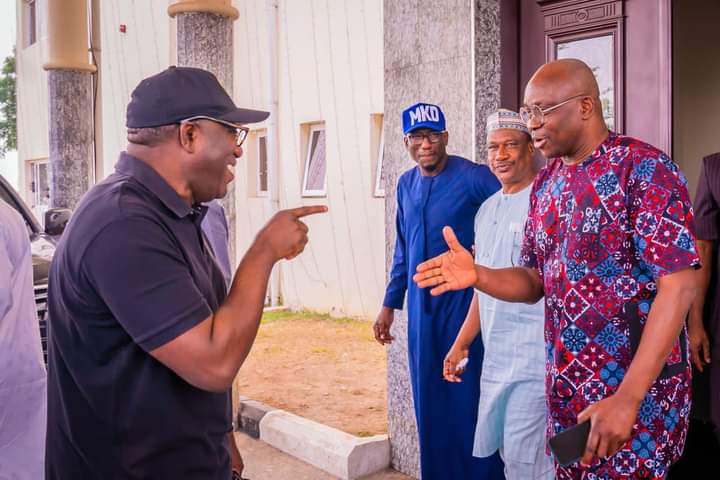 But putting politics aside and in the midst of the tension, Governor Fayemi hosted Governor Udom Emmanuel and Badaru Abubakar of Akwa Ibom and Jigawa States respectively and his predecessor Fayose in Government House on Thursday morning.
Governor Udom presided over the PDP primary while Badaru is presiding over the ongoing Ekiti APC primary.
Speaking on the meeting, Fayemi said, "With Governors Udom Emmanuel and Badaru Abubakar and my predecessor in office, Governor Ayo Fayose in Government House this morning. Both Governors Udom and Badaru came to conduct gubernatorial primaries in Ekiti.
"This camaraderie demonstrates clearly that for us in Ekiti and indeed in the Nigeria Governors' Forum, it is politics without bitterness. After hot exchanges and political disagreements, it's possible to disagree without being disagreeable.
"Politics should be about values and vision, not violence and viciousness," he added.

Load more