Speculations have begun in the United State about the African American woman who will meet President Joe Biden's criteria for Supreme Court nomination.
Biden has made a commitment to nominate the first black woman into the apex court and the opportunity has now arisen with the planned retirement of 83 year-old Justice Stephen Breyer.
Nominating a black woman will be a historic first, which Biden said is long "long overdue."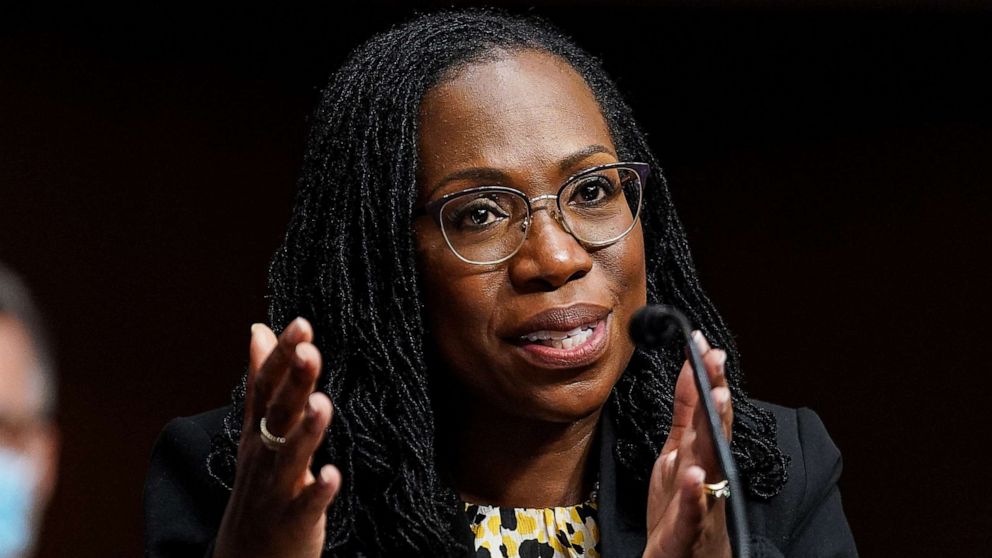 One of the women in contention for the nomination is Ketanji Brown Jackson, a former Breyer law clerk confirmed by the Senate last June to serve on an influential U.S. appellate court.
She was born in Washington D.C. 51 years ago, but was raised in Miami Florida.
Jackson attended Harvard University for college and law school, where she served as an editor on the Harvard Law Review.
She began her legal career with three clerkships, including one with U.S. Supreme Court Associate Justice Stephen Breyer.
From 2013 to 2021, she was a district judge on the United States District Court for the District of Columbia.
Jackson was also vice chair of the United States Sentencing Commission from 2010 to 2014.
Since 2016 she has been a member of the Harvard Board of Overseers.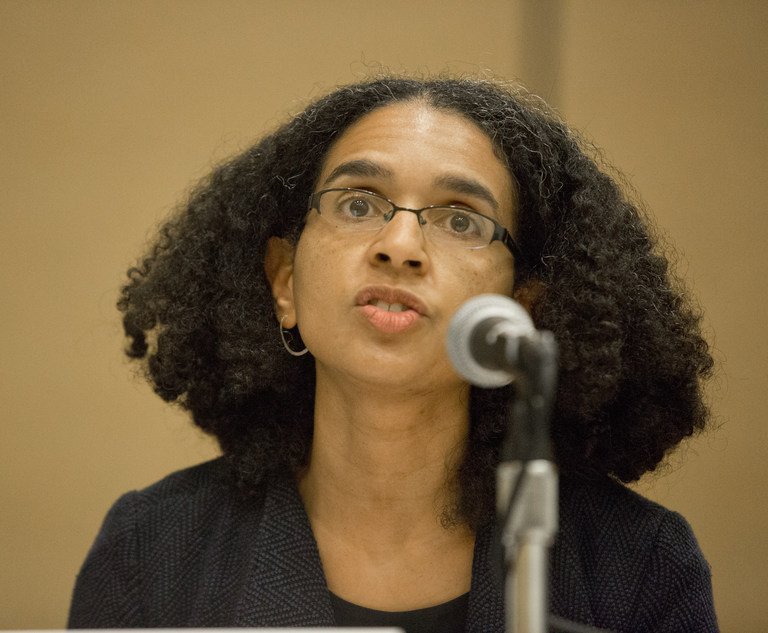 There is Leondra Kruger, who serves on the California Supreme Court.
She is 45 years old and aa native of South Pasadena, California.
She graduated from Harvard College and Yale Law School. She then clerked for U.S. Supreme Court Justice John Paul Stevens, and subsequently worked in private practice and as a professor.
She served as acting Principal Deputy Solicitor General of the United States from 2010 to 2011, and worked in the Office of Legal Counsel.
In 2014, California Governor Jerry Brown nominated her to a seat on the Supreme Court of California. She was sworn in on January 5, 2015.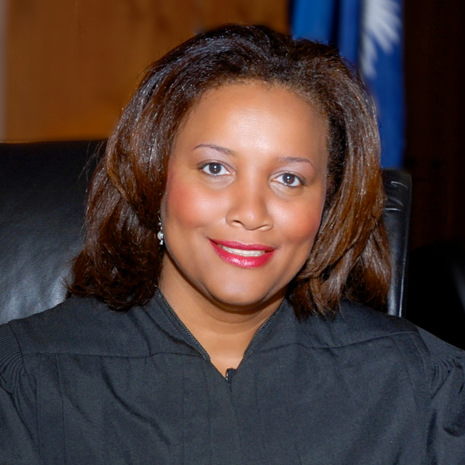 Another potential contender is Michelle Childs, a federal district court judge in South Carolina who Biden already has nominated to the U.S. appeals court in Washington.
Juliana Michelle Childs is 55 years old. Appointed by Barack Obama, she has been serving in the role of a district judge since 2010. She previously served as a circuit court judge based in Columbia, South Carolina.
Born in Detroit, Childs earned a Bachelor of Arts degree in 1988 from the University of South Florida and a juris doctor from the University of South Carolina School of Law in 1991.
In 1991, she earned a Master of Arts degree in personnel and employment relations from the University of South Carolina business school now known as the Moore School of Business.
From 1991 until 2000, Childs worked for the law firm Nexsen Pruet, LLC, of Columbia, South Carolina, first as a summer associate (1991) and then as an associate attorney (1992–1999). She became the firm's first African American partner in 2000.
Biden, who won the Democratic Party's 2020 presidential nomination in large part because of strong support from Black voters, noted that he committed during that campaign to name a Black woman to a lifetime post on the high court and would keep his promise.
"Our process is going to be rigorous. I will select a nominee worthy of Justice Breyer's legacy of excellence and decency," Biden said, calling the selection of a Supreme Court justice one of a president's most serious constitutional responsibilities.
"While I've been studying candidates' backgrounds and writings, I've made no decision except one: the person I nominate will be someone with extraordinary qualifications, character, experience and integrity – and that person will be the first Black woman ever nominated to the United States Supreme Court. It's long overdue, in my view," Biden said.
White House Press Secretary Jen Psaki said Biden believes that being a sitting judge is not prerequisite for his nominee and that whether a candidate could draw support from Republicans is not an influencing factor.
Biden said he wants the Senate, which his fellow Democrats control by a razor-thin margin, to "move promptly" once he chooses his nominee.
Democrats can confirm a nominee without a single Republican vote because Republicans in 2017 changed the Senate rules to no longer require 60 of the 100 senators to allow Supreme Court nominations to move forward.
While Breyer's retirement after 27 years gives Biden his first chance to fill a vacancy on the nine-member court, it will not change its ideological balance.
The court's 6-3 conservative majority has shown a growing willingness to reshape the law on contentious issues including abortion and gun rights. Biden's Republican predecessor Donald Trump appointed three justices during his single four-year term in office.
Breyer, the court's oldest justice, often found himself in dissent on a court that has moved ever rightward. He spoke at the White House of the importance of a diverse nation like the United States resolving its deep divisions by adhering to the rule of law.
"People have come to accept this Constitution and they have come to accept the importance of the rule of law," Breyer said, holding a copy of the 18th century foundational document in his hand.
Biden appeared with Breyer, whom he has known since the 1970s, at the White House after the 83-year-old justice formally announced his retirement in a letter to the president.
Breyer wrote that he plans to depart at the conclusion of the court's current term, typically at the end of June, assuming his successor has been confirmed by the U.S. Senate.

Load more