A trending video has surfaced on social media where a lady was seen giving a man the beating of his life as onlookers refused to separate them.
It was clearly a role reversal as the lady, holding a bag on one hand was seen flinging the man down several times forcefully.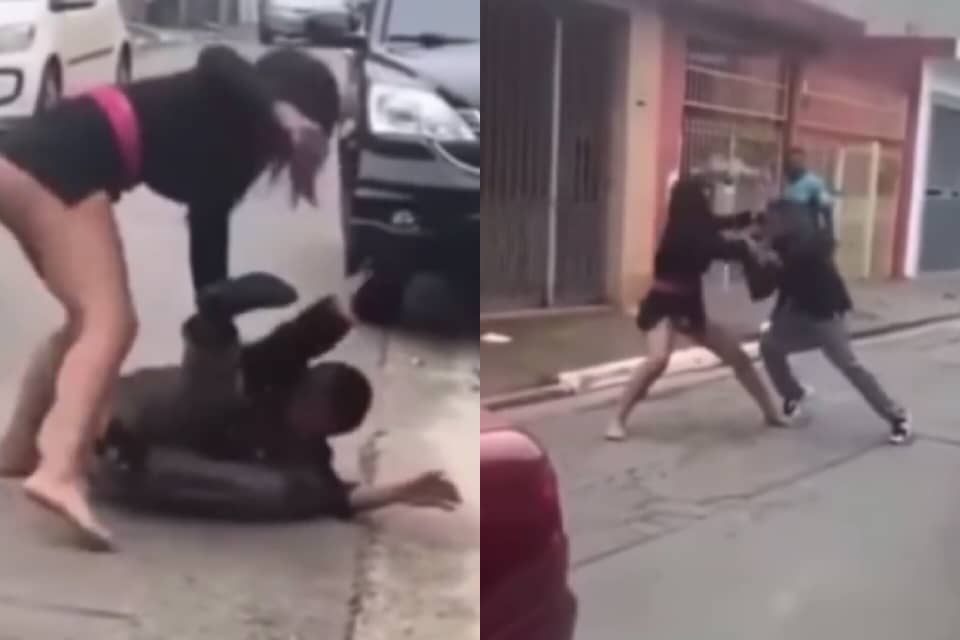 The incident happened in one of the Asian countries. No one knows what could have led to the fight.
The video was posted by Nollywood actress, Queeneth Hilbert on her Instagram page.
While people watched, the lady, with no underwear on, was tearing the sorry man apart, as she rained blows on his face.
An elated Hilbert wrote after posting the video: "Like what did I just watch ? 😱 Drop the motherfuckin bag bitch 🤦‍♀️ Tag someone who can do this 👆"
The video has garnered thousands of views and lots of comments, with the women happy that a 'weaker vessel' has pummeled a man to submission in a one-sided fight.
Comedia OkonLagos wrote: "Hmmmm… It's fun and games now. It would be a different ball game if the reverse was the case."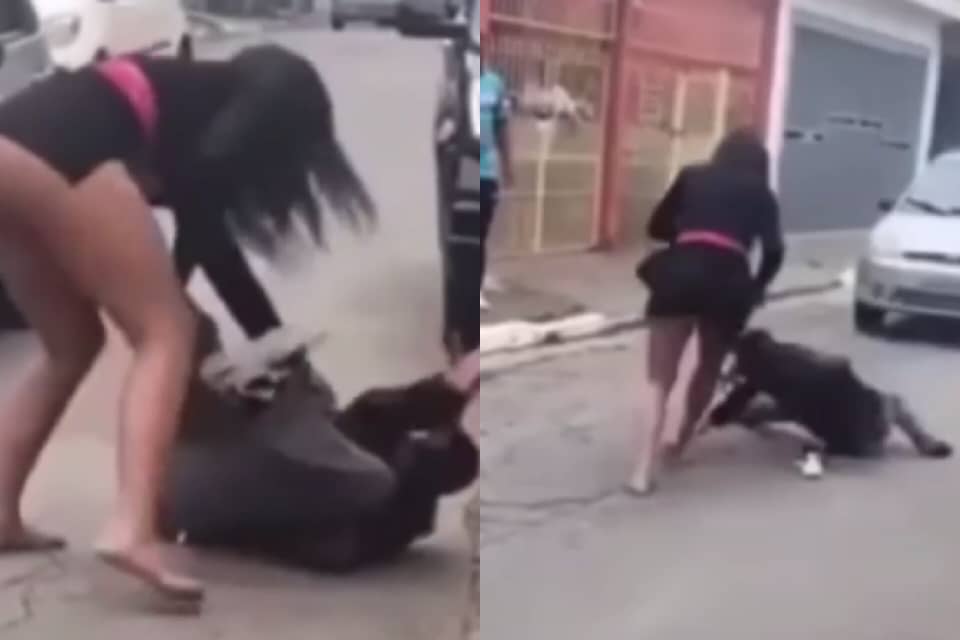 Obidinma Ijeoma wrote: "Just imagine, she was not wearing wig n holding a hand bag .. brutal oh."
As for Empress 5887, "😂😂😂😂😂😂😂😂 Jesus Christ how can a lady beat a man like this?"
Watch video below:
Official_gracey said: "I'm happy she gave him what he deserve 😌.😂😂😂"
Butrish Mercy wrote: "Some guys deserves this kind of beating to reset their brain…😂😂😂😂😂😂"
According to saint 12392, "This one no be full girl oh,Okwa girl in man form, These is bobrisky In woman Form."

Load more