Babatunde Olusola was still an undergraduate student of the Ladoke Akintola University of Technology, Ogbomoso, when he was unlawfully detained by the police for allegedly setting up a Twitter parody account of former President Goodluck Jonathan in 2020.
The digital marketer spent 81 days at the Force Criminal Investigation Department, Abuja, even as he made the express clarification in the biography of the parody Twitter account that the account does not belong to the former President. The horrible event left him traumatized.
Olusola who is now one of the most sought-after Nigerian social media influencers, in this interview, reflected on his past, how the experience shaped him, major projects among others.
Tell us about your journey into digital marketing
My name is Babatunde Olusola Thomas, and I'm a Chemical Engineering graduate of Ladoke Akintola University of Technology, (LAUTECH). I come from a home with five children; two girls, three boys, and I'm the first son, and I will be 25 this year. So, as the first son, I had to take it up to myself to hustle hard, while in school I told myself I don't want to get done with school and start looking for jobs because the rate of unemployed graduates keeps increasing as a result of failed governments.
So, I needed skills to start earning from, one morning I just opened a new Twitter and I started tweeting, and that was how I fell in love with social media and from there I started gaining interest in digital marketing at large. I started reading about it online, and I was able to groom myself.
So you studied chemical engineering but ended up as a digital marketer, do you have a plan for engineering career?
Yes, I do. 8 years+ in LAUTECH can't waste just like that, I'm still planning on getting a Masters soon.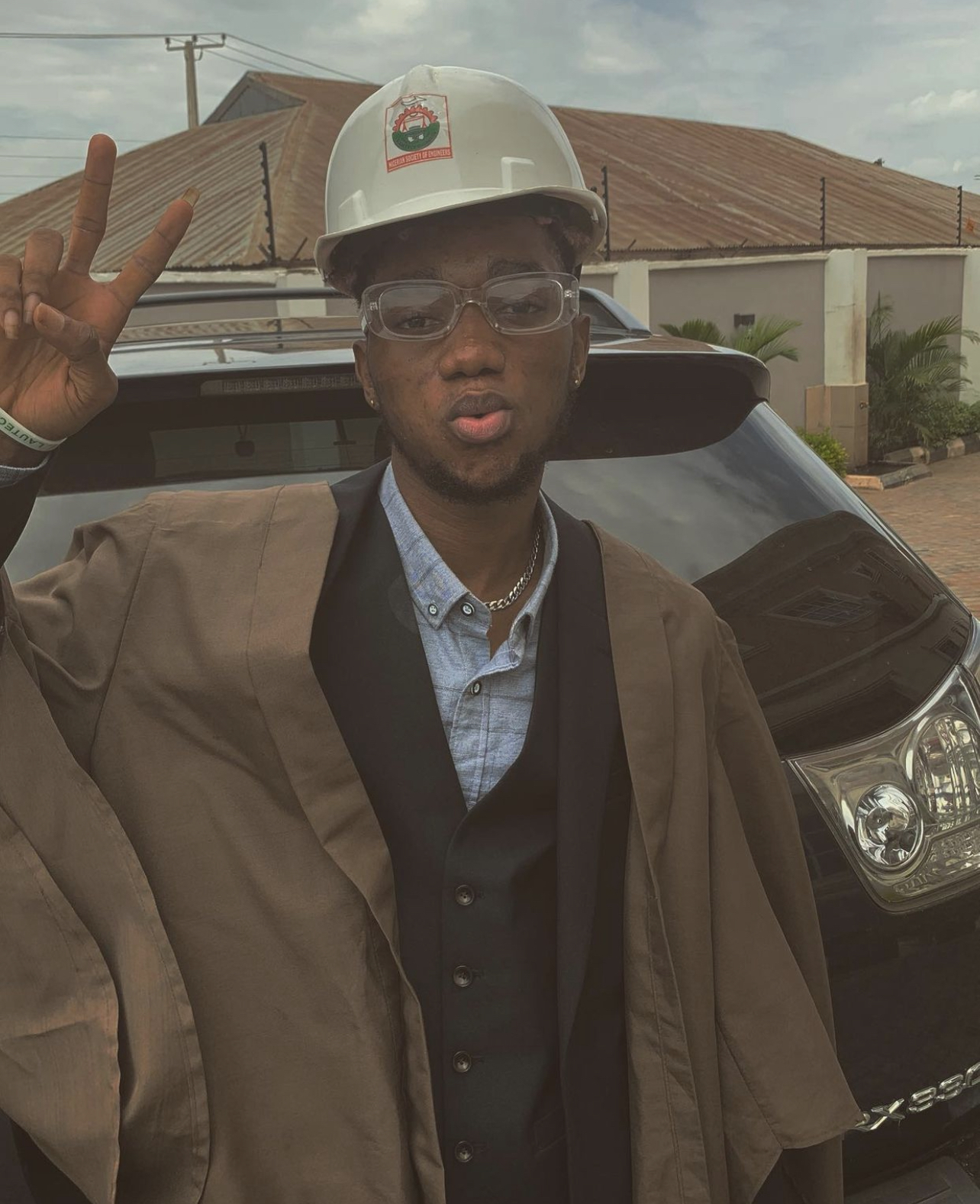 Can you remember the first major campaign you handled?
That was in early 2019 I guess, an upcoming artiste dropped an EP then, I was paid ten thousand naira only for a month campaign with my small Twitter account then.
What is your area of specialization?
I'm a life coach, who helps men realize their worths, make them see reasons to focus on themselves, and help them grow in all ramifications.
How is the journey so far?
It's been great, I've been getting a whole lot of support too, no bad stories really.
Tell us brands, celebrities you have collaborated with.
I've worked with a lot of top brands in the country, among them is Mavins Record, Redmi, Coca-Cola, BBNiaja, Kolaq Alagbo, just to mention a few.
You were detained for more than weeks by the police during President Goodluck Jonathan's administration, can you share your story?
I was illegally detained for 81 days to be precise for running a parody account of the ex-president which lasted for less than 16 hours, but the complainant and the police were so ignorant that they never knew what parody was till I had to school them, the case was later struck out in the court, and I was acquitted.
How did the event shape you?
It made me realize police aren't your friend. Also, the experience was traumatic, but it made me more courageous. It made me realize my right as a citizen of Nigeria too.
With that incident, do you think we need a social media bill to checkmate the activities of social media users?
Social media bill is nothing but a bill to take away people's voices, the major aim for passing the bill is to silence Nigerians, we don't need it.
The success and failure of #EndSARS were due to social media, how can we make use of social media to effect change as youths?
Truth is, change starts with us, I would say the success of #EndSARS was due to social media, but the failure was due to having a bad government. Social media took our voices out of the country, and we were heard, thanks to Twitter, but we got a bad government that will rather silence its people than correct what they are demanding changes for.
Also, I believe change starts with me, with you, with every individual. We youths were asking the government to #EndSARS, some hungry youths were sponsored by the same government to sabotage our efforts, you'd think they weren't affected too, so change begins with every individual because we all need to be on the same page to win these corrupt governments, knowing that the social media has a role to play where we all need to come together as one, raise our voices to say enough is enough to bad governance, we deserve better.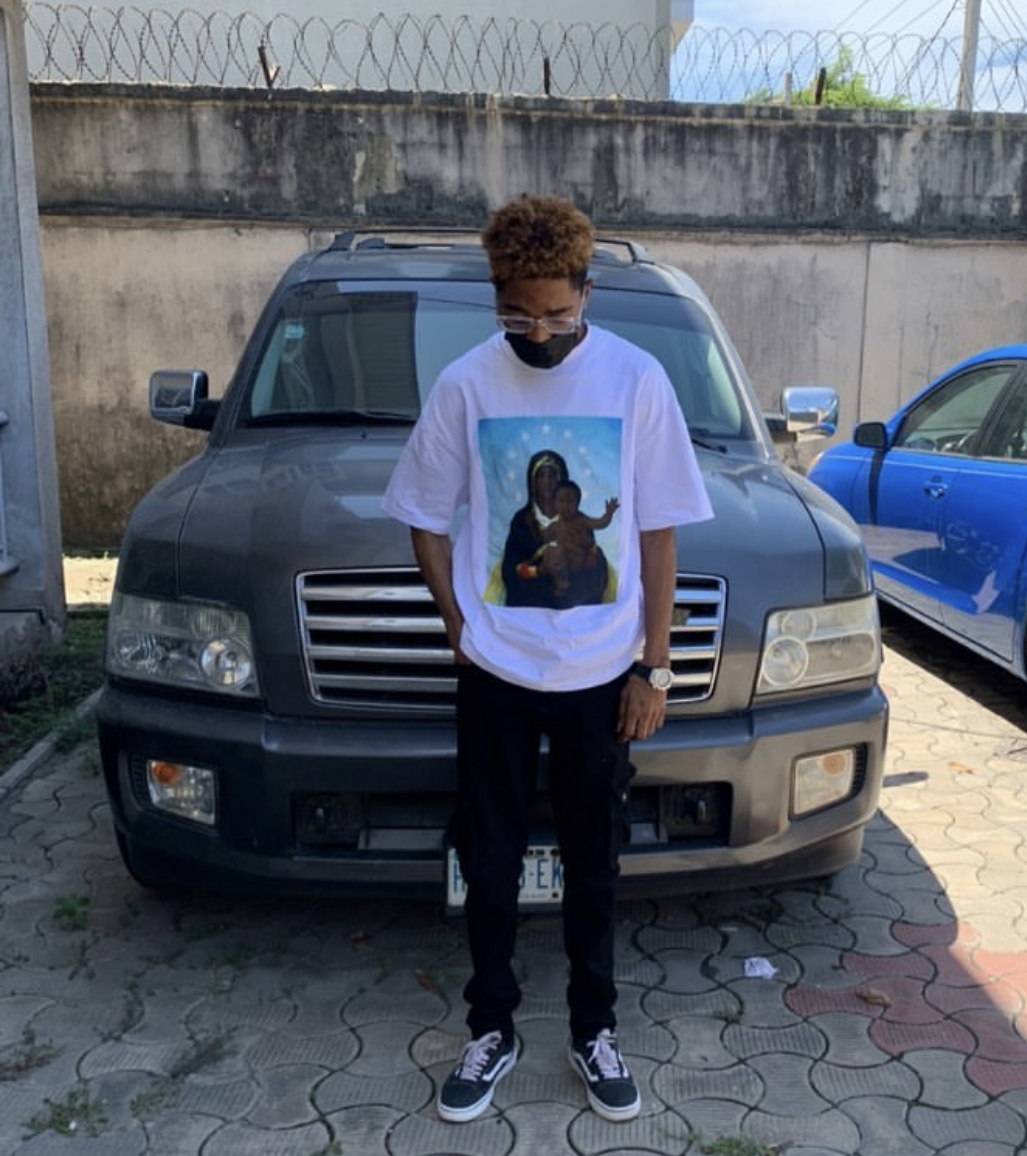 Do you belong to any digital marketers' bodies?
No, I don't. Maybe because I get enough jobs working on my own, I don't really see the need for it. I like to work on my own most times since I know with or without people, I could always get whatever I want to get for myself.
We still haven't tapped into digital marketing, we do not have the courses in our curriculum, what is your take?
The reason why we have a whole lot of jobless graduates is that in most schools, they rarely teach students entrepreneurial skills, which is needed, the government needs to work on the courses in our curriculum in my opinion. These are skills that will benefit millions of people, to be honest.
You are a leading voice of "Alpha Male" on social media, and you have been dishing out tips on how to handle relationships, why did you start the movement?
Men were dipping, most especially Nigerian men, the bar was getting lower, our men were normalizing simping, and a whole lot of great men have been falling also as a result of dealing with manipulative women, I just had to start the movement.
Truth is, we never called the movement "alpha male movement", social media users especially Twitter users gave us that title may be from the type of content we put out, all we tagged it initially was "Masculinity Awareness" and the aim was to raise high-value men.
Do you get personal attacks, threats from women, online and offline?
I get them always, but these are mostly from low-quality women, the same set of women I talk against, the manipulative and extorting ones. Funny thing is, most times I ignore them, sometimes I just want to use some of them as scapegoats. So I respond.
Are you in a relationship?
No, staying focused on myself for now. I'm actually an ambitious person and the dream is too big, there's still a long way to go, just don't want any relationship distractions for now.
What are you passionate about?
I'm really passionate about giving back to my society. Having a charity foundation for men's welfare and growth, to support young male children and alleviate the societal pressure on grown-up men too, is one thing I plan to do soon. Also, to create seminars for men who don't have phones or access to the internet. We're not limiting this movement to the internet alone.

Load more