Singer Rihanna is still turning heads despite being heavy with pregnancy. Everything she wears just fits and looks sexy on her.
At the Gucci's Milan Fashion Week, the 34 year-old Barbadian wowed wearing a vintage Gucci sheer black mini dress with cut outs across her torso.
"She looks incredibly sexy", writes Elle, which describes her maternity wears an inspiration.
"The dress was accessorized with a Gucci beaded purse, and a pair of Gianvito Rossi custom "Montecarlo" sandals.", Elle writes.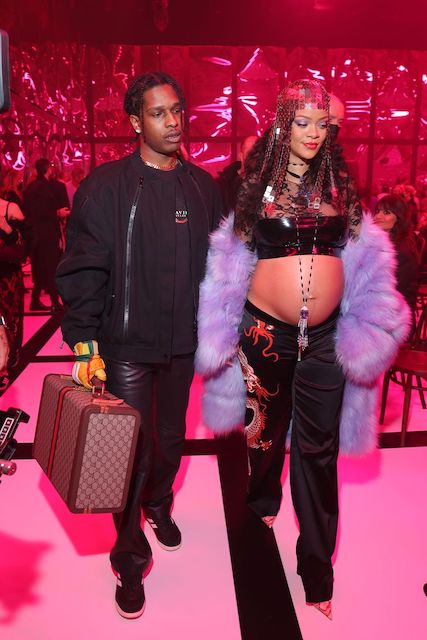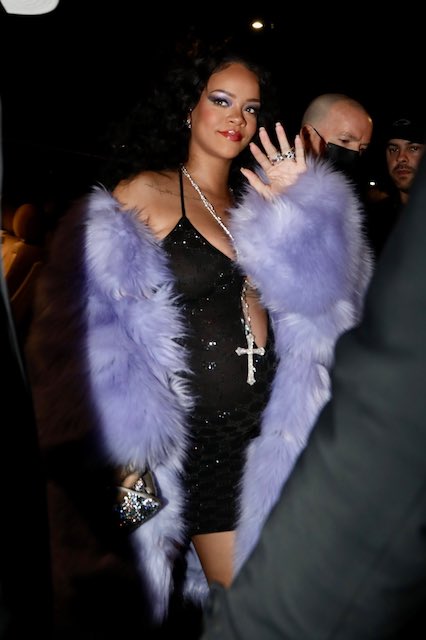 "As usual, Rihanna was wearing a number of stunning jewelry pieces, including a Lang Antiques diamond cross pendant on a long chain.
"Her shaggy lavender coat hung open, and was matched by glittering purple eye shadow.
"During the show itself, Rihanna wore the same purple coat, but underneath was a leather crop top and satin slacks with a red dragon pattern up the leg. She wore a pair of pointed red shoes and gold headdress".
But should we be surprised by Rihanna's dress sense? After all, she founded Fenty Beauty and Fenty Fashion, which has now been merged with with the LVMH group.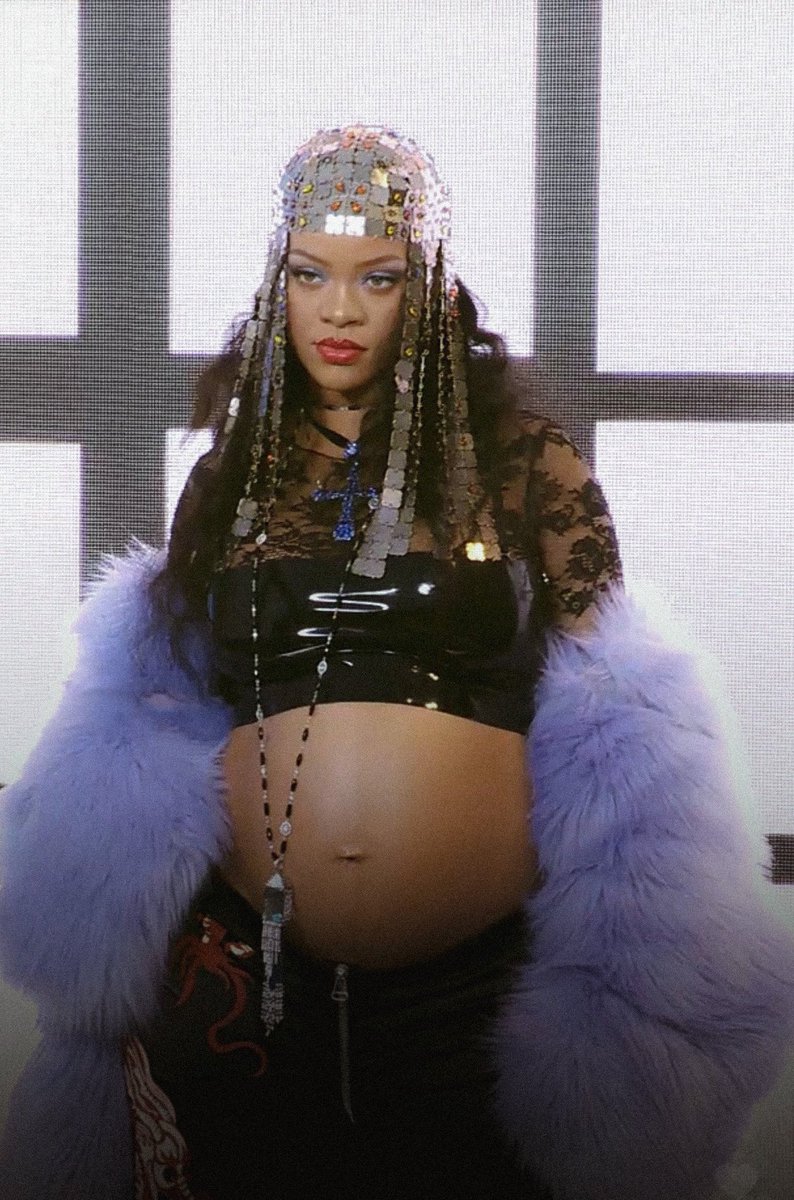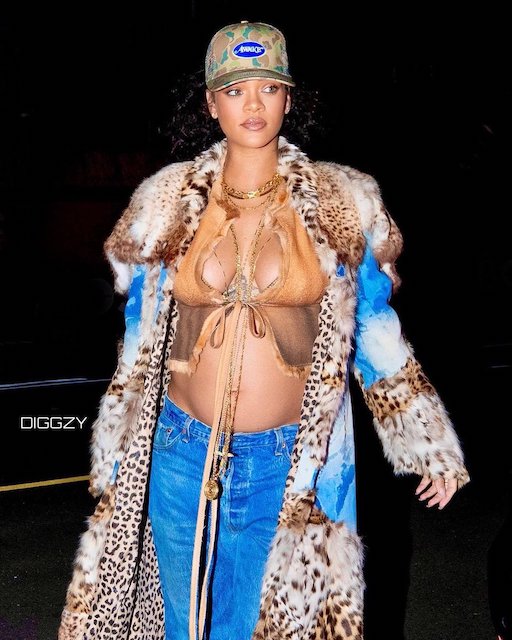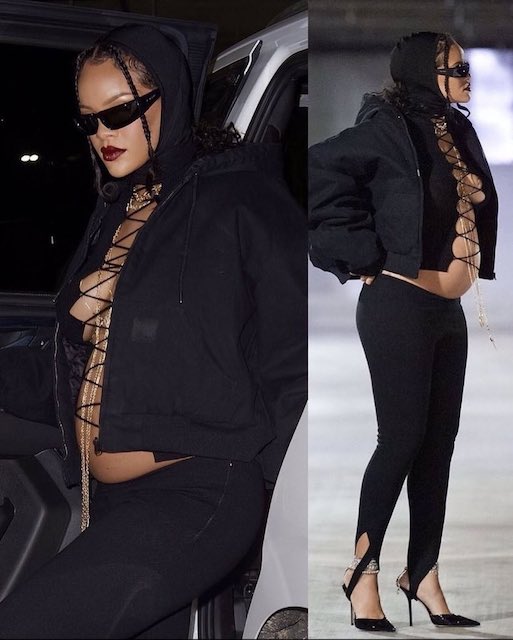 Load more