Akinola Abdulakeem Akinade is on a mission to increase racial and gender diversity in the tech industry. In October last year, he commenced an evidently progressive journey of impacting lives through teaching programming and software development on Twitter.
The 24-year-old software engineer and tech expert who began his journey into the tech space eight years ago has grown into building a global team of experts devoted to helping clients transform App concepts into business reality at a prominent UK-based software development company "Swiftspeed."
Àgbà Akin has continued to empower market professionals with a range of multinational mobile software companies and local businesses after launching Swiftspeed Appcreator, a cross-platform and open-source mobile app maker developed and managed by his company "Ssu-Technology Limited."
In this interview, Agbà Akin discusses his mission to effect good change in the tech ecosystem, the future of his new incorporation, and what he plans to introduce to the African tech space.
Please tell us in brief about your journey in the tech space
My voyage has been challenging, but I had a mother who did all she could to help me. My father wanted me to learn how to build furniture; how ironic, I was uninterested, so I moved away from home to live with my aunt, who got me to work at a computer store full time.
We used to have this gentleman at that computer store who was really knowledgeable about web design, so I always kept a watchful eye on him while he was working with the shop computer to create fantastic web designs. So one day, he pulled me closer and began teaching me as well, and my curiosity grew into a passion, and I started craving to learn even more.
When I gained admission into the university, my mother entrusted me with a large sum of money to enroll in programming classes on Udemy and another at Udacity, and I later received an Andela scholarship in app development too.
After completing these classes, I began accepting tasks from friends who needed to develop websites and essentially make a design for free and all. Then I started receiving clients who could pay for my services in-house and on freelancing platforms like Upwork. I also started a blog where I write about technology, mainly about Google products, which supplemented my income with Google AdSense.
Then collating all this money, it started looking like what we'd consider a bit too much for an 18-years-old; my parent were worried, they wanted to make sure it wasn't fraud, and my mother personally came to my school to interview some of my friends. She also spoke with my then-roommate, and when she confirmed, everything was fine. She advised me to start up my own company. A new story on its own.
How old are you now?
I clocked 24-year-old last month.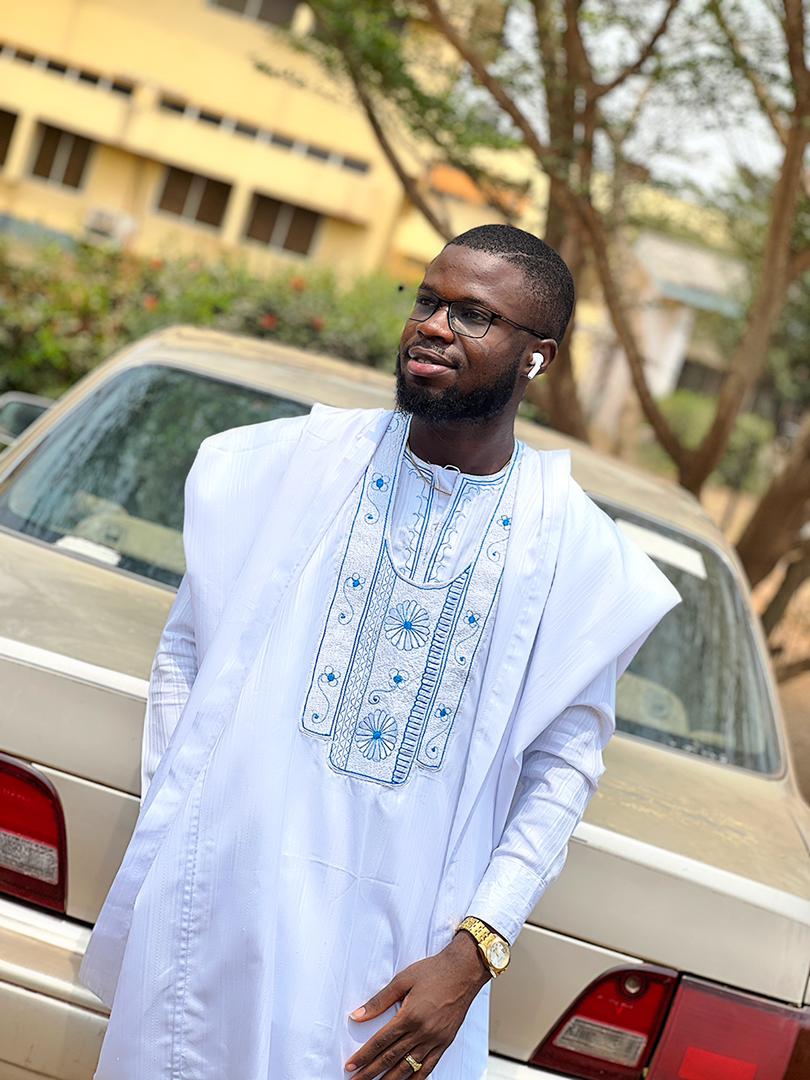 How old were you when you made your first significant breakthrough in tech, and what exactly made you so much money?
I was 18, and I remember the first real project I worked on was building a mobile app to help Joint Admission and Matriculation Board (Jamb) students practice past questions. I didn't even know the level of prospect this had until the app crossed 100,000 downloads on Google Play Store. It made me so much money at the time. However, I got so busy that I could not give the app the attention it deserves anymore and cater to students due to my busy school and work schedule, so it is no more. But it was the source of my breakthrough.
We got to find out you are studying Agriculture and Forestry. Do you have a plan for a career in engineering?
Educationally I do not see that happening; I'd rather have an MBA and Ph.D. in a related business field. Educationally I won't be pursuing a related degree. I am more inclined to explore the business field and incorporate it with my tech experiences acquired over the years. Not to mention, I am already being referred to as a software engineer and colleague in tech due to my position in software engineering development.
Can you briefly tell us about your new StartUp?
Oh, thank you, I've always wanted to impact knowledge; this passion turned me into a content creator on Twitter, where I help and teach people how to code. But then, the limitation of 280 characters came in, and creating content became a tasking task as I have to always sew many threads together to pass a message.
Then I thought about a company that can provide a new digital learning platform to deliver accessible learning and development opportunities, with a view to fostering tech advancement in Africa?. That birthed the new StartUp Idea called aptLearn: an online learning destination that helps learners gain on-demand tech skills they need to compete in today's economy and acquire professional certificates at a fraction of cost and time.
We learned you already have a software development company before aptLearn can you tell us about that?
Yes, actually, you did your assignment right. It's called Ssu-Technology Limited and is popularly referred to as Swiftspeed. A software development company specializing in app development is a result of our expansion to Europe, and we are currently situated in 7, Bell Yard Westminster, London, United Kingdom.
You are prominently associated with Swiftspeed Appcreator; anything to tell us about that?
Thank you. When I started my company (Swiftspeed), we didn't have any product, we just contract with clients to build mobile apps and websites for them, but for a start-up to actualize its full potential, you need to keep yourself and the team busy all the time and build a constant source of revenue. So I thought, "what if we don't have a client for a particular month? How would we sustain the salary payment flow and record an income for the company ?" So we thought to create a product, which was Swiftspeed Appcreator. It is a cross-platform mobile application development platform. No coding knowledge is required to use this software, and it's inspired to help businesses get to market on time with a sophisticated mobile app solution, easy to build, easy to manage, and very affordable to sustain instead of using random individual developers.
Can you remember the first significant project you handled?
The first project I handled was to help my friend build an e-commerce website for his school project where he intended to sell his products.
How is the journey so far? What are your good and bad stories?
The journey has been beautiful, of course, every life journey comes with downsides, but I've always used the down part of my story as a motivation to do better, learn from my mistakes, associate and surround myself with a team of people who can help me see a solution where I am not even thinking of one at all.
You organize programming classes and tutorials Using Twitter Threads and Spaces. Is it convenient for you?
No, Not always, I didn't even know it was going to be possible given the platform was Twitter, and we are limited by 280 characters. But it's a passion for me, I see the way Nigeria youth community is perceived as a zone filled with fraudsters, and I thought about the best way to help the youths find their feet will be teaching them various In-demand tech skills, including but not limited to; Product Management, Project Management, Software Engineering, Programming, and Mobile app development.
An example of this is a full web development course in HTML, Css & JavaScript I created. See here.
The turnout has been massive; I had over 30k followers in just 2 weeks of starting out. Thousands of people enrolled in the course, and they are constantly practicing with a screenshot of their workspace. It makes me happy that I'm bringing up a generational talent of techies very soon.
Congratulations, you are seeing this Tweet; here is a life-changing opportunity to transition into tech this year; we will be starting our coding journey.

Course Title: HTML, CSS & JAVASCRIPT

I'll explain like you are 5 years old; please retweet for others, and let's begin!!

— Àgbà Akin (@Kynsofficial) January 3, 2022
Are there specific criteria for joining?
Criterial for joining is just as simple as following up with the classes and doing all the class tests assigned. We intend to host exams and offer scholarships as well via our newly UK Incorporated product called aptLearn by offering scholarships to students who are outstanding in my Twitter classes to study programming and other tech-related courses.
How would you rate IT in Nigeria?
I think IT, for now, is still underdeveloped in Africa, but there's been some kind of revolutions happening in the tech spaces of late with big startups bagging seed and other prominent series funding and taking their products to the next level both local and global stages. If any other thing is not advancing and progressive in the country at the moment, I am sure tech is.
We have a lot to do to bridge the technological space divides, but can you, as an expert, probably foresee the possible timeline when we can bridge this?
The divide in Nigeria's tech space is staggering; I get a lot of hate and abuse for doing what I'm doing, mainly because it is free. Generally, it's not uncommon on Twitter for people to be rather insulting than welcoming; however, I don't let that get to me because teaching people how to code for free means we will be inducting a lot of generational tech talent in a few months and already existing people in the community are feeling threatened, but "another developer success does and can never impact your own success" (Danny Thompson, 2021).
I feel through proper dialogue, unlearning, relearning, and re-education, we can make the people who are short of knowledgeable about the purpose of bridging the gap and divides understand that the tech community is big enough for everyone to thrive irrespective of niche or dealings.
What are you passionate about that you are already working on or plan to do soon?
I am passionate about imparting knowledge and making positive changes to the tech ecosystem. I've been able to do that with over 70 thousand Nigerian youths who take my tech classes using Twitter threads. This turnout gives me the drive to continue to give back to the community and diversify my content. I think I'll like to call myself a creator now because of the constant engagement in my classes with Twitter threads.
Sometimes when I have to convey more important messages, especially making use of live IDE for coding purposes, I use my website akinolaakeem.com as well to buttress the point of my content to make the information I'm trying to pass across on a particular topic to be well understood.
What I'm working on will be how teaching people how to code has shaped up another product idea of creating a learning platform that provides the needed tools and courses for people to learn, let's just call it the Udemy of Africa—headquartered at 85, Great Portland Street, London, United Kingdom.
What other project have you worked on apart from these?
I have worked on couple of open sources projects, also I developed software to create and arrange CVs/Resume. (Cvjobresume.com)
I also worked on Swiftscores.com, a UK sports reporting outlet.
My last project was swiftspeedshare.com,  a file cloud storage, and file sharing platform.
Would it be ok to reach out to you in the future about your progress?
Sure, why not? Absolutely, Thank you.

Load more