Funso Adeoti, first wife to Kazim Adeoti, the new husband of Nollywood actress, Mercy Aigbe has come out to accuse the actress of snatching her husband, though they were friends.
In a three-page Instagram post, Funso, famously known as Asiwaju Couture, after her fashion house brand, accused Mercy of sleeping with her husband, when Mercy's son was just five months old.
She said she introduced Mercy and her former husband Gentry to Adeoti, when she organised a 'surprise 40th birthday party for him.
Her post she said was to clarify the latest social media statements credited to Mercy and Adeoti.
In an interview with Media Room Hub magazine, Adeoti claimed that he and Mercy had been business partners for 10 years, and he had always noticed something special about her.
He also claimed his first wife will never allow him take a second wife.
In the same magazine, Mercy warned critics to leave her alone so that she could enjoy her marriage in peace.
"Please, I just want to tell Nigerians. Please, I'm not the first person to be a second wife. It is my choice to be a second wife. And I'm happy with it. Please, everybody should just leave me alone. Let me just be happy.
"If you can be happy for me, be happy for me. If you're not happy for me, go and get busy.
"On a much more serious note, it is my choice. I'm happy. So just leave me to enjoy my marriage, please."
Funso has now come out to clarify, as she put it, the lies of her "soon to be ex-husband", revealing a divorce proceeding in the process.
Read her post: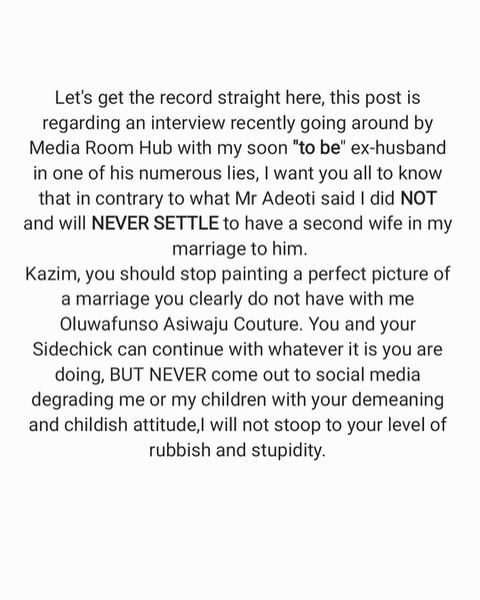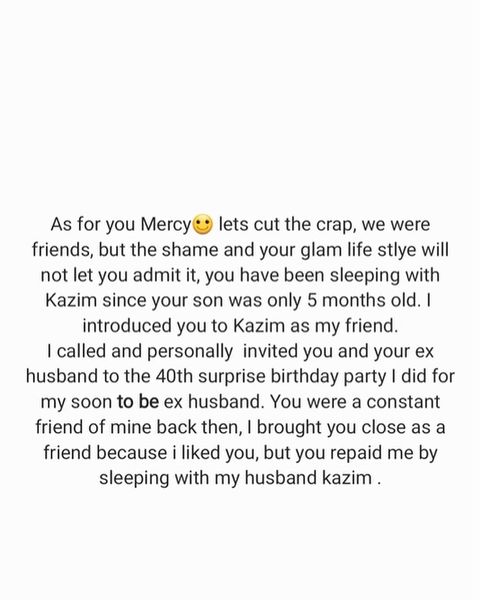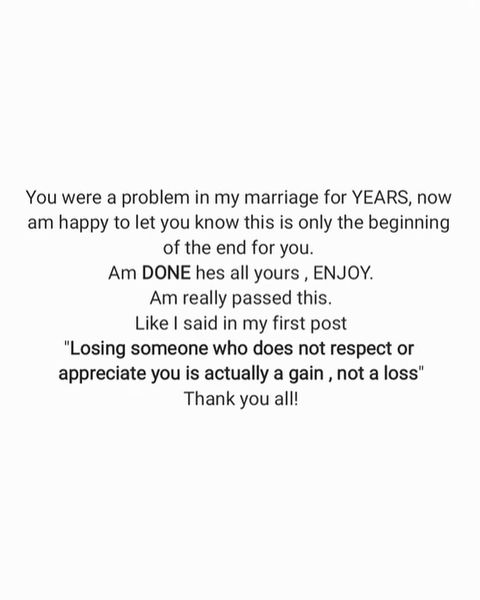 Load more