The national leader of the All Progressives Congress, APC, Bola Ahmed Tinubu continued his consultation at the National Assembly today, asking the lawmakers to endorse him for the highest job in the land.
"I came for your counsel, partnership and support. I believe that you can back me for my life time ambition," he told the senators.
"I want to beg you to look at my capacity and my experience. I am perhaps the only one who has been in the Senate, who has been a governor and aspiring to become President."
Tinubu, who came in company of his wife, Senator Oluremi, also met the House of Representatives members.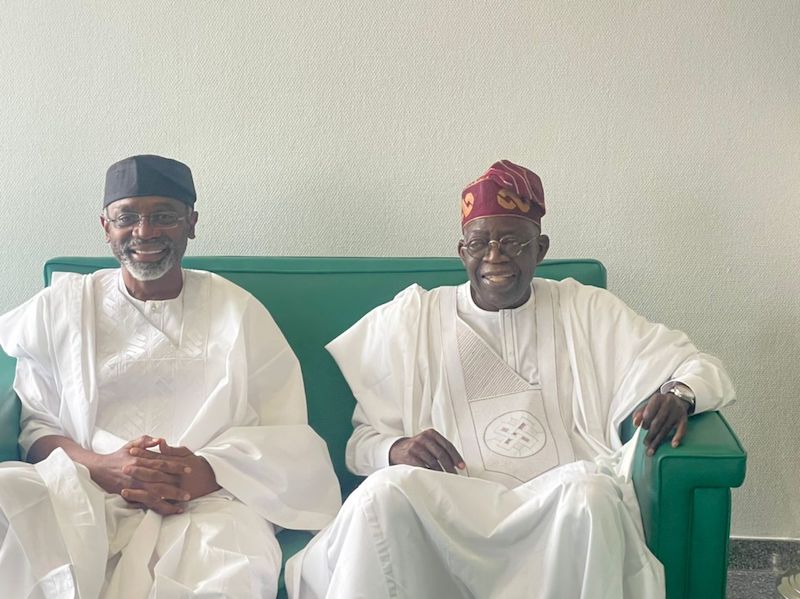 Tinubu said: "I told Mr President that my ambition is not blind to the extent that I will step on his toes. I just want to step into his shoes and not on his toes".
Senate President Ahmed Lawan in response said the APC Senate caucus is a major pillar of the party and has shown loyalty and commitment to the ideals of the party.
He told Tinubu that in the course of fighting for the unity of the party, the lawmakers are with him.
"Your Excellency, all of us know who you are. But this is just an effort to have a face to face meeting with us.
·
"You have done so much as a governor. You were a member of this National Assembly and a member of this special legislative organisation, Lawan said."

Load more